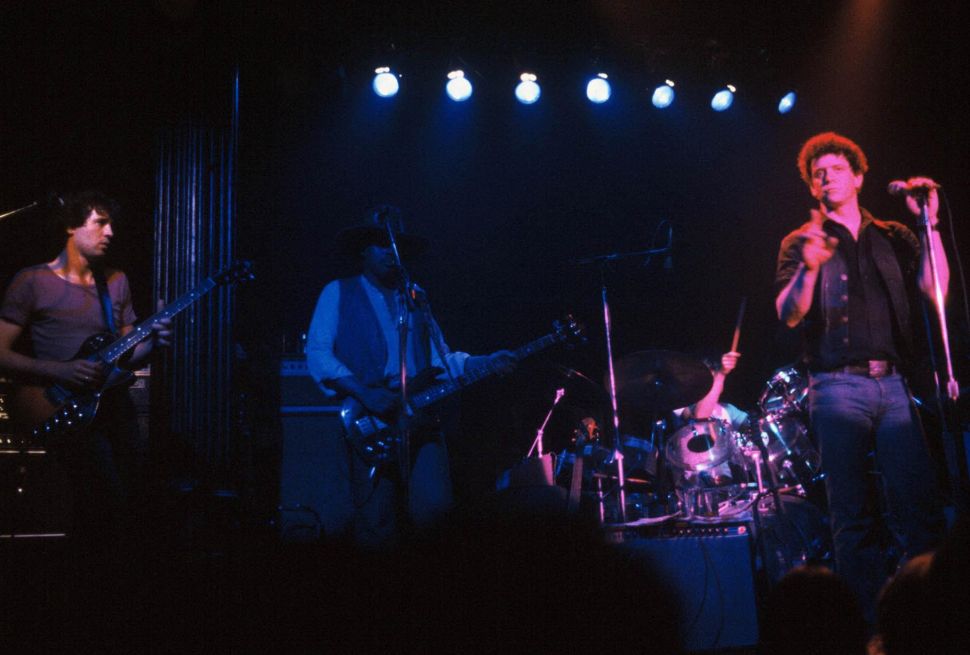 Chuck Hammer was on top of the world.
It was the late 1970s and, out of the blue, the 20-something fledgling guitarist scored what he calls "the top gig in town"—sideman in Lou Reed's band.
"I was really into Berlin big time and I heard Street Hassle but I thought he needed a guitar player," Hammer tells me on the phone from his home in New Jersey. "I wrote him a letter and I left a New York phone number of a friend of mine. My friend called [me] and she said, 'Are you sitting down?' and I said 'no.' She said, 'Sit down. Lou Reed just called here looking for you.' "
In November 1978, Hammer found himself in a studio downtown, jamming on riffs from Street Hassle. But that wasn't what impressed the famously ornery ex-Velvet Underground leader: it was Hammer's guitar tone that clinched his audition.
"What happened was I played for 20 minutes and he didn't come into the room," says Hammer of the audition. "During that time I was playing things from his records. Then I just said, 'Fuck it. He's not coming into the room. I'll just play something on my own.' So I did. Then he came walking into the room. He responded to the one thing that I played that was original and he asked, 'How do you get that tone? How do you get that sound?' "
"My perspective on guitar is the tone is the message. I think he dug the tone: the precision and the soul of it."
Shortly after, Hammer—a complete unknown who pawned his car to move back to New York from the West Coast—was playing before packed houses at The Bottom Line and jamming with the late, great avant-garde trumpeter Don Cherry, touring Europe to sold-out crowds and playing on Reed's 1980 LP Growing Up in Public.
[youtube https://www.youtube.com/watch?v=TaLVTocMbPY&w=560&h=315]
A gifted innovator, Reed's quest for new sounds would forever alter Hammer's life, thrusting him even deeper into the spotlight. He turned him on to what was then an alien instrument: the guitar-synth.
" 'I really want you to play the guitar-synth on this tour. I want you to pick up this thing and learn it,' " Hammer recalls Reed telling him about the Roland GR-300. "It was a pretty rigorous rite of passage."
Hammer eventually mastered the guitar-synth, leading him to a stint with another rock and roll giant—David Bowie—who just happened to catch him playing with Reed in London.
Alongside legendary guitarists Robert Fripp and Pete Townshend, Hammer sent Bowie's 1980 album Scary Monsters into the smash hit stratosphere with his revolutionary multi-tracked, dueling guitar-synth magic on hit single "Ashes To Ashes," a song that sounds as fresh today as it did nearly four decades ago, as well as "Teenage Wildlife."
With life-changing alliances with Reed and Bowie, Hammer was feeling empowered and began negotiations with Arista Records for a solo instrumental set (with Reed in the producer's chair) were in full swing. Then things came crumbling down.
Reed went into a self-imposed, semi-retired exile, Bowie didn't tour to support Scary Monsters and the bigwig who had his sights set on Hammer hightailed it out of Arista.
[youtube https://www.youtube.com/watch?v=CMThz7eQ6K0&w=560&h=315]
"I went completely broke again. Down and out. Dark period," says Hammer. "This was after playing with Bowie. It was a huge fall after making 'Ashes to Ashes' and working with Lou Reed to basically not being able to pay your rent again."
Hammer had no choice but to regroup and reinvent himself.
"What it was, I had to be humbled all the way down. I rebuilt my life completely from scratch doing it as a composer, doing soundtracks in New York City, mostly documentary stuff."
For the last three decades, Hammer has made a lucrative, albeit anonymous career out of soundtrack composition, lining his trophy case with Emmy-nominated music for documentaries for The New York Times and National Geographic while perfecting "Guitarchitecture," a concept he birthed in the late '70s and developed over a string of self-released records that dissected myriad sounds and technical prowess illuminated from the guitar using a host of cerebral methods.
Now Hammer has left those heavily textural and patterned guitarscapes of Guitarchitecture behind on Blind On Blind, one of the Observer's picks for best experimental records of 2016.
Figuring prominently on Hammer's comeback record is none other than Reed, who once lent Hammer valuable advice, which he captured on tape.
[soundcloud url="https://api.soundcloud.com/tracks/303100793″ params="color=ff5500&auto_play=false&hide_related=false&show_comments=true&show_user=true&show_reposts=false" width="100%" height="166″ iframe="true" /]
"Lou said something to me that was very important that I took to heart," Hammer explains. "He said, 'never be clever.' "
To realize his vision, Hammer enlisted avant-garde free-improv kingpins, drummer Billy Martin (of Medeski, Martin, and Wood), bassist Jamaaladeen Tacuma (of Ornette Coleman band fame) and piano/Rhodes maestro Jamie Saft (John Zorn) and set out to fulfill his labor of love.
What transpired was a three-year-long quest painstakingly pieced together by Hammer—incredibly without the four musicians ever being in the same room together.
Clocking in at 77 minutes, Hammer, heeding Reed's call, dropped any inkling of clever on what would ultimately become Blind On Blind. "This was my attempt to leave behind a primer of my own work to balance out as a gateway into the guitar textural stuff, which is really my natural zone," Hammer explains. "It wasn't that I was tired of it but I wanted to hear a pure record without anything clever attached to it."
That meant shedding his pedal-freak nature. Hammer put the kibosh on the heavy-duty effects and knob-twiddling manipulations that'd been his calling card and aimed for the purest of sounds.
"Like Lou taught me, I didn't choose any of the clever doorways to go through and there are thousands of them: pedals, tricks, whammy bars, loopers. I threw it all away. That was my attempt to make something very pure in a very contemporary setting with the most important musicians in my frame of reference right now and to me they are Jamal, Billy and Saft."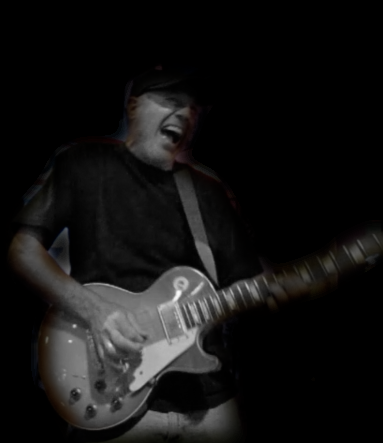 A vital component to making it work was giving his bandmates free reign to lay down improvisational-minded tempos and grooves and leaving it in Hammer's able hands to then layer on an ecstatic mind-blow of shapeshifting solo and riff wads that conjures Ornette Coleman's Prime Time-era funk-jazz with Hendrix heroics and the jazz/rock fusion of Miles Davis' Bitches Brew.
Davis' electro-jazz mashup and the free-improv sound-worlds Saft, Martin and Tacuma helped inspire Blind On Blind's beginnings. "I'm making a Miles record but instead of trumpet I want to do guitar and I want to do something where you play completely free," he recalls telling his bandmates.
That entailed a "blind" approach, hence the title of the record. "I wasn't going to tell Jamie, Jamal or Billy what to play. These guys are all masters," says Hammer about the unique recording process. "I felt like if I took everyone separately and let them play whatever they wanted to play and just say, 'Man, it's your session, play whatever it is you want to play,' as if it were a free jazz session."
Hammer thought of Blind On Blind as a collage of sorts—a puzzle waiting to be decoded.
"Everyone has to find their own process, each artist, and mine was taking these guys free then collaging the places that created a sense, where their language that I spoke, could work within that environment."
[soundcloud url="https://api.soundcloud.com/tracks/302972984″ params="color=ff5500&auto_play=false&hide_related=false&show_comments=true&show_user=true&show_reposts=false" width="100%" height="166″ iframe="true" /]
As Hammer admits, building Blind On Blind from the ground up, instead of banging out an instant free jazz firebreather in a few days took its toll. Every note, from Hammer's elastic, ambient space-jazz licks, to Saft's complex harmonics, to the sturdy pulse of Tacuma and Martin, was meticulously placed. "I worked on this record 80 hours a week for three years, six days of week," says Hammer. "I almost lost my entire life over this record."
Now that Blind On Blind is out, Saft is on Hammer's case to round up Tacuma and Martin and have the foursome recreate its righteous jams in the same place at the same time.
It's going to take some prodding, though; Hammer is still recovering from the recording process.
"Live is possible but I'm the one holding it back. I'm just coming out of the exhaustion having to have made it. I'm feeling better each day."
Purchase Blind On Blind here.