Alexander Wang, Tom Ford and Louis Vuitton all have one thing in common. And it's more specific than just pricey handbags and dresses that you're always lusting over. It is, instead, the padlock.
Yes, the simple security tool is a fixation of these three major fashion houses. These "love locks" are no longer allowed on the Pont des Arts bridge in Paris (and the slew of other bridges around the world that have copied the notion), but it is more than welcome on a pair of steep stilettos and a haute charitable necklace.
The image of a padlock might bring you back to the "Return to Tiffany" era of the early aughts, when every girl and her BFF were sporting chunky link necklaces off of which a heart-shaped lock dangled. But, in fact, obsessions with locks and keys have existed long before the last millennium. In fact, Louis XVI (the husband of Marie Antoinette) made locksmithing a personal hobby of his own. In modern terms, it seems he had a rather serious obsession with locks and keys.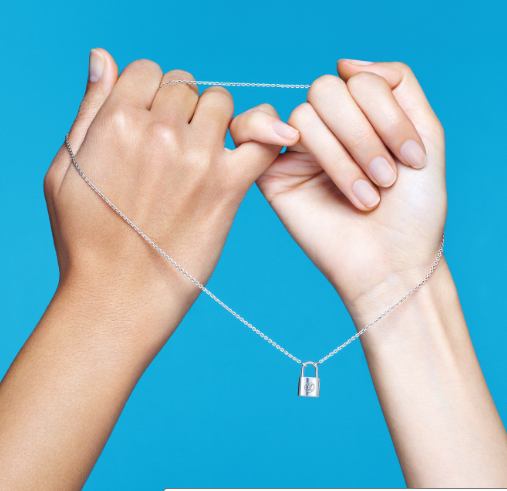 Another famous locksmith was Harry Houdini. Which leads us to a modern day brand that also has a fixation on locks: Louis Vuitton. The brand's founder set out to create a tumbler lock that was so sound, it was rumored to be "unpickable." Vuitton, along with his son George did just that in 1890 and they publicly challenged Houdini to prove them wrong. While the esteemed magician never appeared to answer the offer, that same lock is used to secure bags and trunks produced to this day.
Louis Vuitton has also proven their lock's prowess when it comes to the padlock. A pendant and a bracelet was just released by the brand, in the Silver Lockit collection, which was designed to raise money for UNICEF. The brand and the organization have been partnered since January 2016; since then $2.7 million in funds has been raised to aid children in Syria and Nigeria.
For all of your locking needs (aesthetically speaking, of course), Alexander Wang has plenty of options. New for this year, specifically the Lunar New Year, the designer is introducing a three-piece collection of rose gold link charms, one of which is a teeny padlock that retails for $150. While it's unclear what this talisman has to do with the Chinese New Year, it certainly fits in well with Wang's tough love take on design.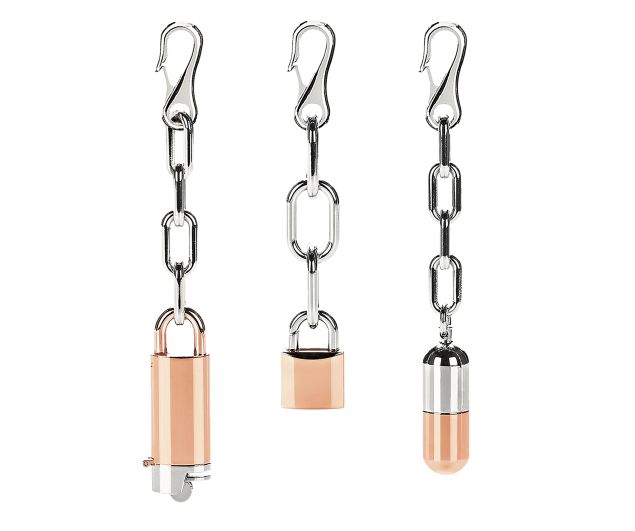 The padlock first made a major appearance for the brand during the 2016 pre-fall season, when Wang debuted the Attica handbag. Now offered on a removable charm, it adds a rough take, as it dangles off of a utilitarian looking chain.
Searching for more designers who lean into the lock and key? Look no further than Tom Ford, who has made a stiletto with a padlock as one of his very sexy signatures. The designer offers the talisman on a gold python sandal or a black suede flat, with an option for anyone and everyone.
Almost every celeb has been spotted in the style, including Jennifer Lopez, Amber Rose, Rihanna, Mariah Carey and Khloe Kardashian.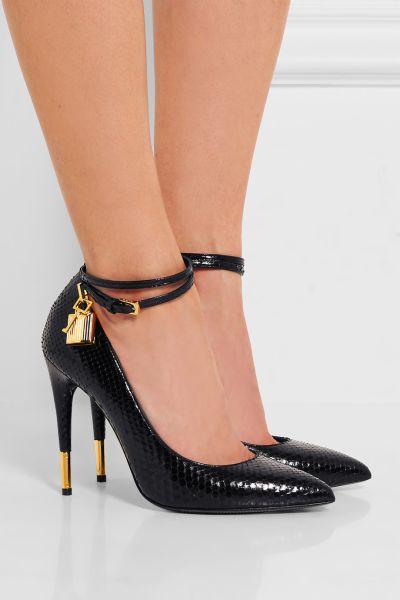 It just goes to show that you, too, can easily sport this historic style.