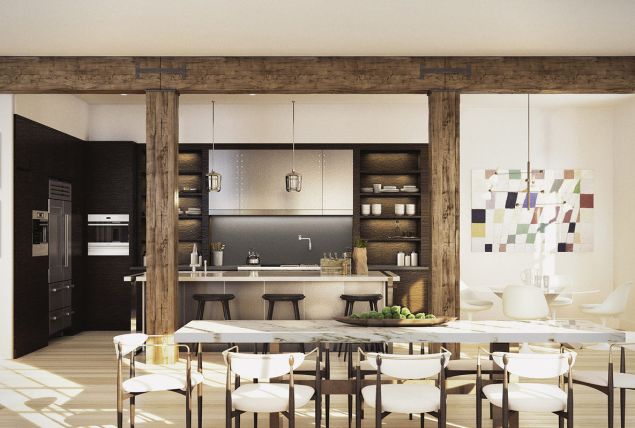 Comedian Mike Myers appears to be the latest celebrity buyer at allegedly paparazzi-proof 443 Greenwich.
Myers and his wife Kelly Tisdale just scooped up a four-bedroom, 4.5-bath condo in the Tribeca abode, the very building where Jennifer Lawrence previously checked out a unit and where fashion bigwig Kobi Halperin bought a $6.11 million space in December.
Myers used the Perry Trust for the $14.65 million purchase; the very same trust he used when he bought his penthouse at 72 Mercer Street in 2007. A rep for the building told the Observer in an email that because the building "has attracted a number of high-profile buyers, we can't comment on buyers."
The interiors of the 4,241-square-foot apartment are designed by CetraRuddy Architects—it has direct private elevator access and all the fancy marble finishes and stainless steel accents the other apartments in the building possess, along with oak parquet floors and acid-etched glass. We're told there is an open kitchen and high ceilings.
Myers doled out a touch more than the $14.25 million this condo was listed for with Cantor and Pecorella, so perhaps he was rather taken with all these details. Or, maybe it was the 71-foot indoor swimming pool or the Turkish bath…it all sounds pretty great. No word yet on if there are fembots on the premises.
If his Mercer Street penthouse is any indication, the Austin Powers and Shrek funnyman actually has rather impeccable taste when it comes to designing his homes. When Myers put the Soho pad on the market in 2015, listing broker Leonard Steinberg of Compass told the Wall Street Journal it "was just time for a change—he has been there almost 10 years." Perhaps his new Tribeca digs helped push for that change, though it seems that the Mercer Street apartment hasn't yet found a buyer—it was last listed for $21.5 million a year ago.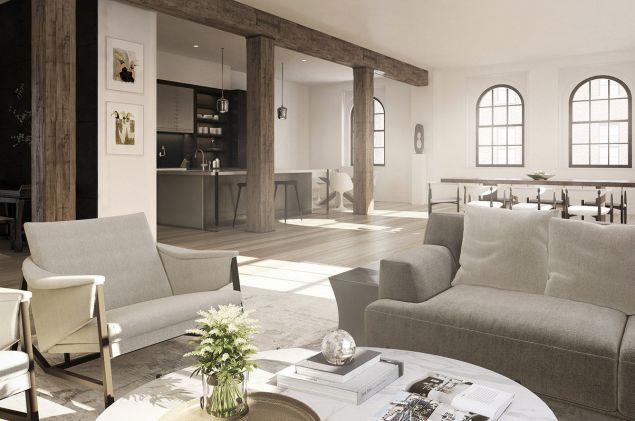 Steinberg also said the aforementioned apartment doesn't bear a resemblance to any of Myers' "comedic personas," and that "[y]ou would think it would be an Austin Powers shagadelic pad…but it's a very elegant, tasteful home." We agree, but with the current velvet craze taking over right now, perhaps Myers' Austin Powers alter ego and his penchant for blue crushed velvet suits will inspire the aesthetic for his new home.