New year, new you, new products! One month of 2017 is just about behind us but there are (at least) 22 ways to keep your beauty goals fresh…check out the newest launches here:
Pixi + Caroline Hirons, Double Cleanse, $24
The word influencer rolls my eyes to the back of my head, but Caroline Hirons, British aesthetician-cum-blogger makes me consider changing my tune. This woman knows skin inside and out. It helps that she's notoriously weary of typical blogger perks. This is the first product she's ever put her name on. It's a logical move for Ms. Hirons, who's long preached a routine double cleanse. This 2-in-1 product is easy to use, especially on-the-go, with a balmy oil-based first cleanser and a creamy second cleanse.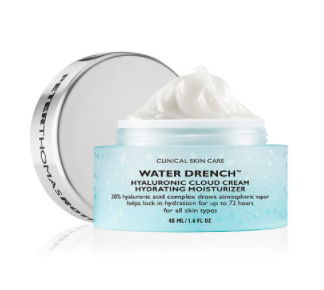 I've been using Peter Thomas Roth's new moisturizer for just about two weeks now, and I'm already anxious about running out of it. This is one of those creams that dissipates into a watery texture as you massage it in—but it actually feels like you're doing something other than just rubbing water around your face—that's because it's made with 30 percent of three sizes of power-hydrator, hyaluronic acid. You need this for winter.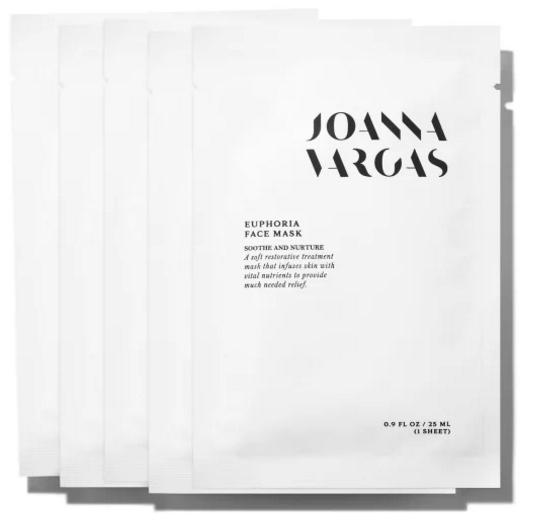 Sheet masks, especially cold (refrigerated) ones, can be great for soothing irritated skin—but this one, new from celebrity esthetician and wonderful human being, Joanna Vargas, is specifically made to combat a red, irritated complexion. Soft bamboo is drenched in aloe vera, allantoin, and chamomile—a veritable cocktail of soothing ingredients, which leave your skin chilled way out.

Don't sleep on M-61, Blue Mercury's in-house skincare line. Their Powerglow Peel pads (chemical exfoliant wipes) have fast become cult-favorites—and this new moisturizer packs that same glycolic punch while soothing with anti-inflammatory ingredient favorites like lavender and chamomile. Perfect for exfoliating while you sleep.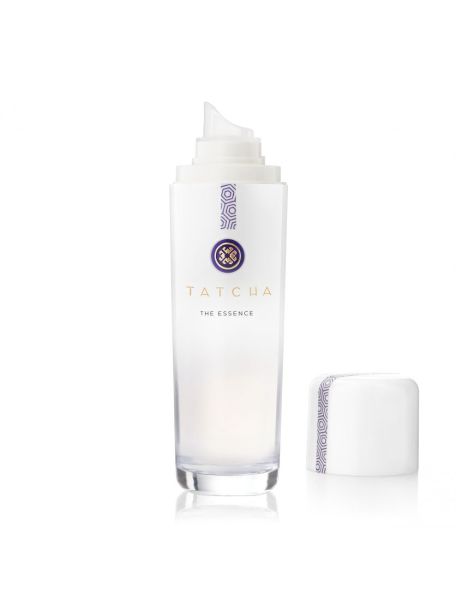 Vicky Tsai's Japanese-inspired Tatcha is the rare brand that I will try anything from, no holds barred. The same goes for the brand new essence—Tatcha's first entry into this traditional Asian product category. A refresher: essence is a watery substance applied to the skin after toner, but before serums. It's main mission is simple: make the rest of your products work better—as well as hydrate, and soften the skin with excellent ingredients. Tatcha's blend of Japanese superfoods: green tea, rice, algae, to name a few, do just that.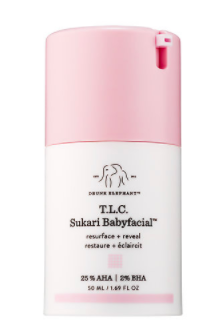 With 25 percent AHA and two percent BHA, skin that is faint of heart should be careful with Drunk Elephant's newest release. The rest of us can rejoice. The cause for celebration? This product chemically sloughs away dead skin, giving you, well, a baby facial, and skin that is extra bright and of course, baby soft. It even comes with the cutest tiny size of brand's cult-favorite Marula Oil (I highly endorse a full-size purchase of that product, too)!
Bookmark this one as another one to Add To Cart. Indie brand Maya Chia harnesses the superfood power of (surprise!) chia seeds to achieve glowing skin. This highlighting serum works immediately and is a good long-term product to get you glowing. The pearlized sheen is subtle enough for your full face—which then enjoys the nourishing skin-loving ingredients. It's especially lovely if you're not adding any other base makeup, as this highlighting serum can work wonders on its own.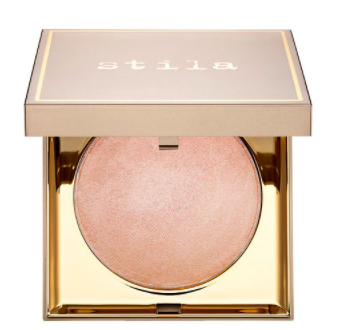 If you're familiar with only one Stila product, it might be their Kitten eyeshadow, which has been popular for years. Now, that same shimmering nude/pink Kitten hue gets a turn as a highlighter. Choose this if you want an ultrafine powder plus a healthy glow.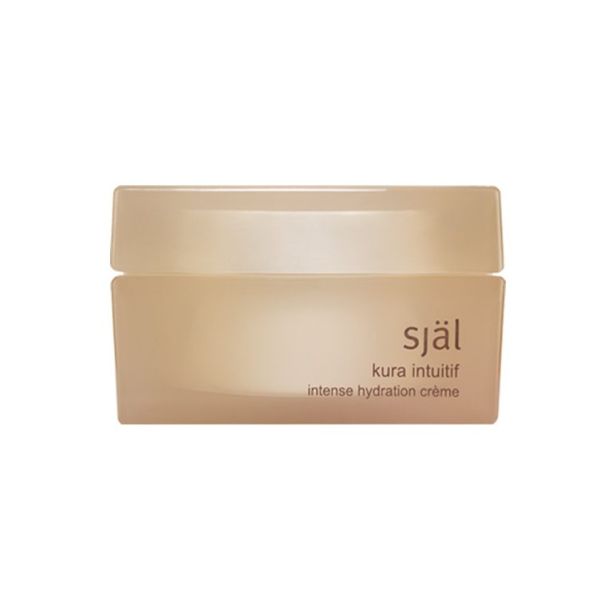 Crystal-based brand Sjal has revamped their hero moisturizer, Kura, which contains a nicer array of jewels than your average jewelry box: gold, copper, platinum, silver and a signature blend of diamond, ruby, citrine, amethyst, and sapphire. This rich hydrating cream feels luscious, but not heavy, a notoriously tough combo to crack. It's great for dehydrated skin and those looking to target hyperpigmentation.
This is one of those multi-tasking face mists that's equally refreshing and good for setting makeup. Algenist's version is ultra lightweight, and sprays finely (a must for mists). Sea water, an Algenist hallmark, and fruit extracts refine and refresh the complexion.
Here's a suggestion that might read as sacrilege in the beauty community: throw away your beauty blender, get over your sticker shock, and buy this $75 palm brush from Artis. Don't even take my word for it, it has Sir John's stamp of approval too, he recommended it to everyone in the audience at his masterclass. Personally, I used to shell out for Beautyblenders frequently enough to amortize the expense of this brush, which I've recommended to at least five friends. It can be used for anything (including buffing and blending out blush, highlighter, bronzer) but it's especially exceptional for foundation or anything else you want all over your whole face. In fact, I once read that Kylie Jenner uses it to apply her moisturizer.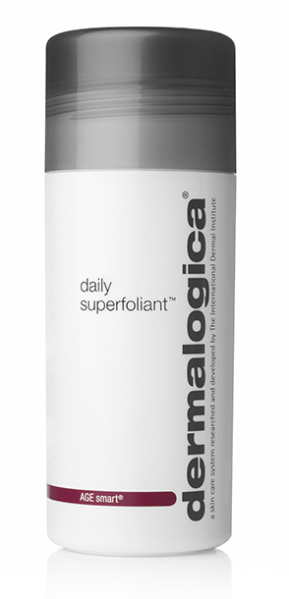 The Superfoliant is a powdery exfoliator that activates with water to combat the effects of pollution and environmental stressors on the skin. AHAs exfoliate, while activated Binchotan charcoal detoxifies, leaving your weathered skin decidedly softer.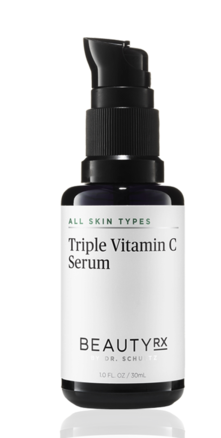 It's never a bad time to add antioxidant, super-skin ingredient, Vitamin C into your regimen. This vitamin fights hyperpigmentation, and keeps skin looking youthful.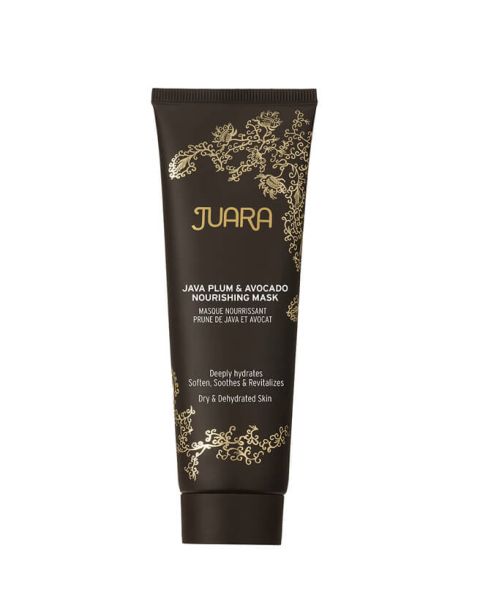 I'm new to Juara, though the brand itself is not new. It's based on Indonesian herbal healing traditions and uses a blend of lovely natural and botanical ingredients—this mask, their newest launch, contains avocado oil, java plum, banana, and mango to replenish parched skin.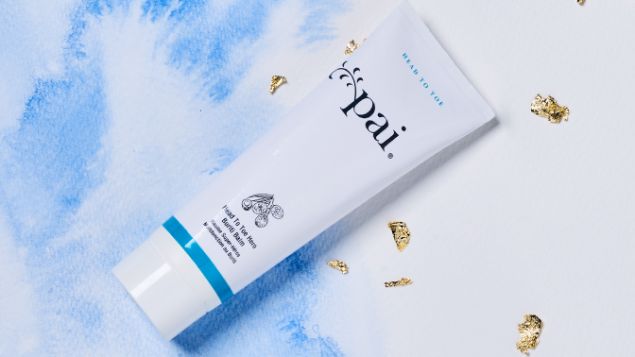 A winter cure-all, Pai (a must-know for all sensitive skin types), this balm is rich in antioxidants, as buriti is known to increase skin's suppleness. Calendula calms and kukui strengthens the barrier of lips, cuticles, and even the thin, delicate skin around your eyelids.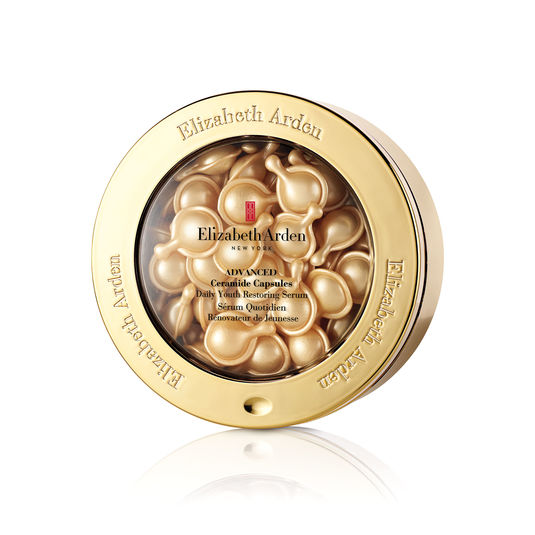 If capsulized skincare is the future, I am fully on board. These little gold pearls open up to provide a perfectly-rationed amount of barrier-strengthening ceramides, omega-rich Tsubaki oil, The capsules themselves are even biodegradable.
Skip another wash with everyone's favorite hairstylist, Jen Atkin's new take on dry shampoo. A frothy foam with an elegant fragrance might not seem like something you want in your not-so-clean hair, but this one absorbs oil and disappears with just a bit of rubbing into the hair.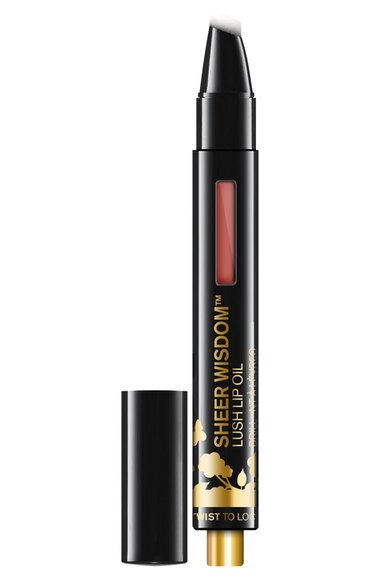 Tahitian coconut oil and chia seed oil hydrate delicate, winter-ravaged lips, which also get a burst of color in this 2-in-1 product. Amino acids treat the lip, firming and conditioning.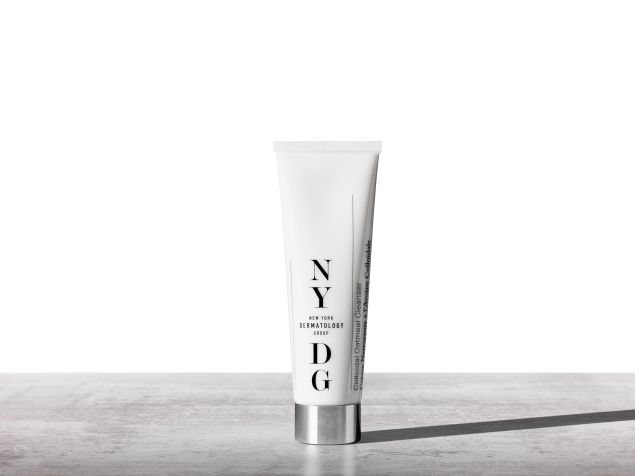 Let the record show that I love washing my face. Maybe too much. I literally never fall asleep without washing my face—and so I've become a cleanser hoarder. I'm loving this new one from the NYDG dermatologists so much I have transported it from shower to sink more than once. If I developed products, colloidal oatmeal would be in all of them. It's a super soothing ingredient, perfect for those prone to redness. Other calming ingredients include allantoin, Vitamin E, Green Tea extract, chamomile and aloe vera. This cleanser is a great way to start your skincare routine—no irritants, just calming and reparative from step one.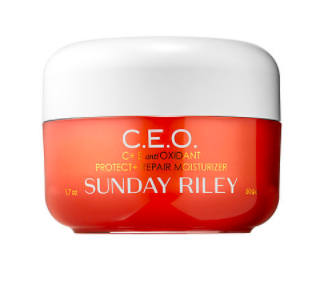 Sunday Riley's newest moisturizer is a multi-tasker. It hydrates, of course, harnesses the power of antioxidants to fight pollution, and contains a five percent concentration of tetrahexyldecyl ascorbate, a high-tech form of Vitamin C to brighten the skin and repair signs of aging.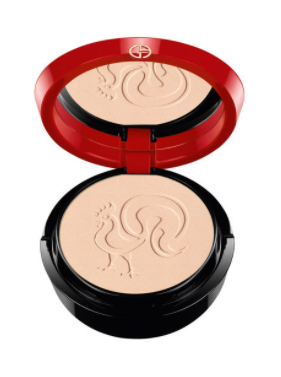 Keep celebrating the Chinese New Year every time you strobe, contour, or whatever 2017's keyword will be with Giorgio Armani's almost-too-pretty-to-use limited edition highlighting compact.
This purple metallic primer makes your vanity and your face look better. A combination of the best things about highlighting and color correction, this primer uses Cool Light Technology to softly scatter translucent, cool violet light to brighten, even out and wake up your complexion.