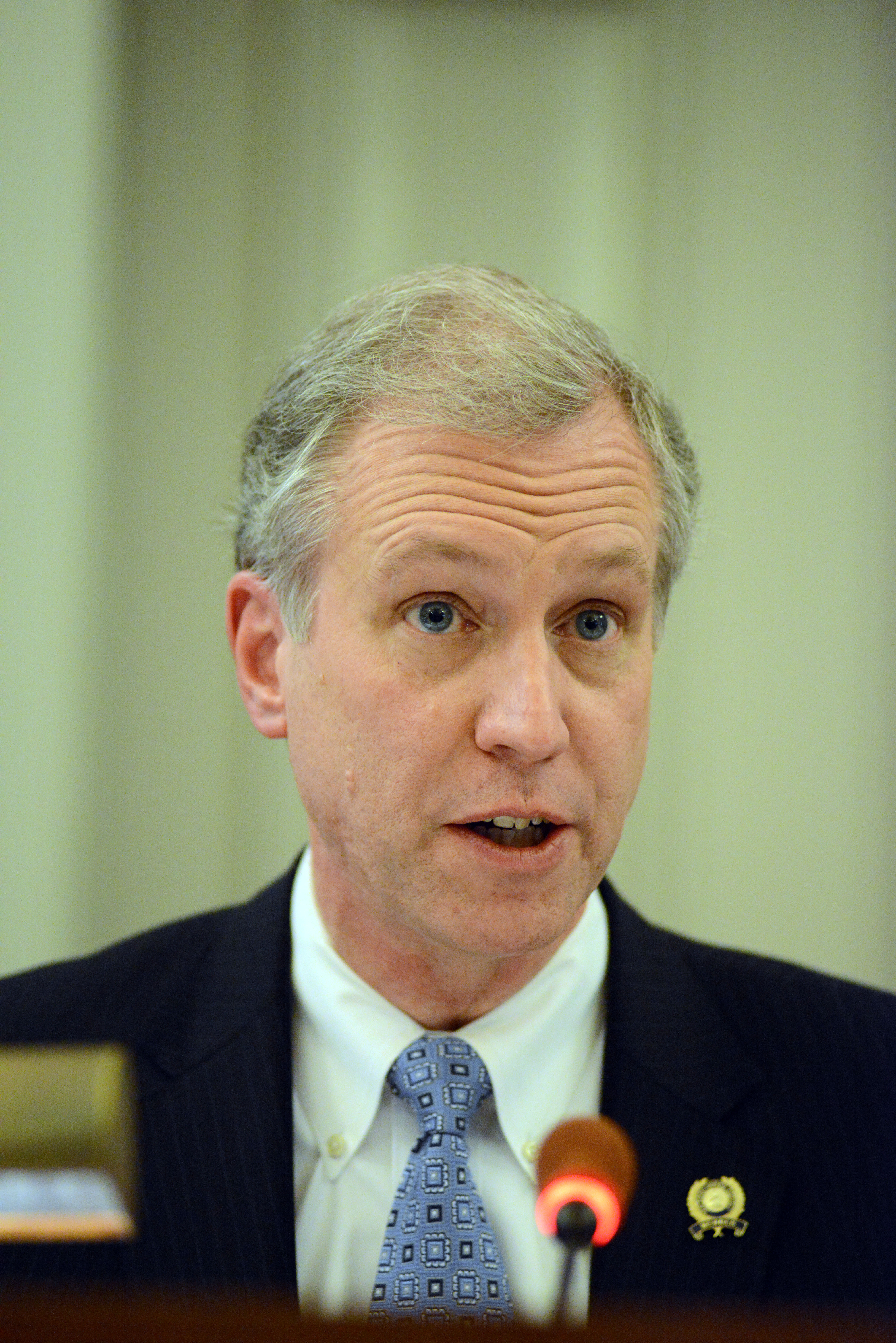 Democrats in New Jersey's Monmouth County have taken issue with a press release made by gubernatorial candidate Assemblyman John Wisniewski's campaign last week. In that release, Wisniewski's campaign said that Monmouth County Democrats are "party bosses" who are "rigging the county conventions" in favor of another candidate, former U.S. Ambassador to Germany Phil Murphy.
According to 38 county leaders from Monmouth, Wisniewski's claims are untrue and an "attack" on municipal leaders.
"We read in surprise Assemblyman Wisniewski's attack of Monmouth County municipal chairs as 'political bosses'—Let us make something clear—we are volunteers and we work hard dedicating hundreds of hours towards electing Democrats at the local level. Some of us supported Hillary and others of us supported Bernie—but we all unanimously opposed Trump," read the letter from the chairs.
In Wisniewski's initial statement, he said that Monmouth County Democrats—as well as Democrats in Bergen County—are holding county conventions earlier that normal in an attempt to secure a "coronation for Murphy." This year, Monmouth's convention will be held on Sunday January 22 and Bergen's will be held on Thursday January 26. However, according to Monmouth County chairs, the decision to bump up the convention stems from a desire to be leaders in the state.
According to the letter from the Democratic chairmen, while this year Wisniewski also objected to the addition of more delegates, he never objected to the process in Monmouth County prior to his run for governor. Because Wissniewski is the former chair of the New Jersey Democratic State Committee, the chairs called the criticism "hypocritical."
"Our convention system in which some delegates are picked by hardworking volunteer municipal chairs has been in place for over twenty years. John Wisniewski came to our conventions year after year when he was State Chairman and did not object to this process once. When he was a prominent supporter of Hillary Clinton in 2008 he did not object to the Monmouth convention rules—which allow over 300 delegates to freely participate," the chairs said. "Anyone is free to run as a Democrat in the June primary but for Assemblyman Wisniewski, who has been a political insider for more than twenty years to all of a sudden object to a process he has supported for years, is hypocritical."
Murphy and Wisniewski have been swiping at each other all week over claims that neither is being fully transparent. According to Murphy's campaign, Wisniewski should "fully disclose the name of every private client he has represented before municipal and state governments, authorities, and entities in his ongoing effort to exploit his public office and political clout for personal gain." Wisniewski's campaign called that demand an attack on Wisniewski's small law firm and said that Murphy should disclose more tax returns including those from the years Murphy was working at Goldman Sachs. However, despite calls from Murphy's camp to release the financial information about private clients, Wisniewski's campaign has not done so due to their concerns that doing so would violate professional ethics standards.
UPDATE- Wisniewski campaign manager Robert Becker issued the following statement in response to the letter:
"By any objective standard, the Democratic Party's nomination system is broken with party bosses clearly in the process of rigging the county conventions. They have come to realize that their efforts to coronate Goldman Sachs tycoon Phil Murphy failed. Now, these bosses have decided attack a good Democrat for having the courage to speak for the people.
"New Jersey Democrats have not had a contested primary in 20 years, so the history lecture misses the mark. If we learned anything last year as Democrats it should be that competition is good. Primaries strengthen the party and allow voters to debate the future of what it means to be a Democrat.
"We have called on all twenty-one county parties to host gubernatorial debates. It's time to let voters hear a robust discussion about the future of New Jersey and give all candidates a chance to lay out their platforms. It's called democracy. Let the people decide."