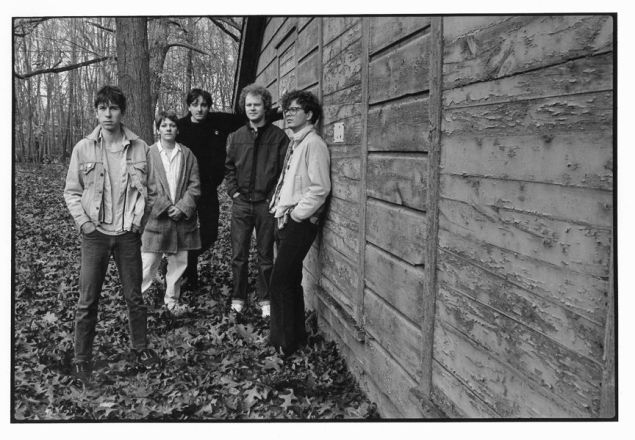 2016 was a great year for music, as both seasoned and emerging artists released music of tremendous consequence.
Last year's releases continued to call out the systematic racism permeating our country's infrastructure, rampant gender inequality, the looming environmental apocalypse, you name it. But when police continue to kill unarmed black people and the political tides turned not just choppy but violent, many of the year's most resonant voices still seemed to be escapist, ephemeral entertainment. Our baby boomer parents tell us that Bob Dylan marched on Washington. What label would allow that?
Quite a few, it seems—now that there are a ton of anti-inauguration shows, rallies and concerts planned, maybe 2017 is the year that the righteous indignation of our artists and musicians transcends comfort and mere entertainment, rolls up its sleeves and starts some fires.
Observer Music's sharing a guide to those anti-inauguration events with you today. But first we wanted to look at the new albums that we're most excited about this year.
These are the albums that validate our disconnect and elevate our otherness to high art, and if we're truly dedicated to staying weird in 2017, we must use our voices (and our instruments) to stay informed, pissed off and strange. Here are some of folks who've been doing it for years and are willing to join us in the chaos.
[youtube https://www.youtube.com/watch?v=_oM1DFL43Lk]
Sampha, Process, February 3
We've heard Sampha's voice on hot track after hot track—after emerging to vocalize the U.K. Garage revival when SBTRKT brought him onboard for his first LP, Drake and Jessie Ware followed suit. Even more recently showing up for guest spots alongside distinctive voices like Kanye West, Solange and Frank Ocean, Sampha's croon and clever melodic turns keep things fresh.
So when he announced his debut LP Process was coming out on February 3 fans across genres took notice. The two singles he's shared so far, "Timmy's Prayer" and "Blood on Me," accomplish the rarest of feats—they're catchy bangers about some seriously uncomfortable shit. And that's something we desperately need more of right now.
[youtube https://www.youtube.com/watch?v=LSgmgkyhPZ4]
Sinkane, Life & Livin' It, February 10 
London-born musician Ahmed Gallab is hard to pin down. The music he makes as Sinkane starts off as Afropop with sounds absorbed during his time growing up in Sudan. But then the jazz, krautrock, funk and psych vibes come in. A much more accurate description of Sinkane's sound is simply what he calls "feel good music."
An unabashed Deadhead, Gallab infuses a near-psychoactive level of positivity into every note he sings, and Life & Livin' It will keep the love party going strong upon its February 10 release.
Explaining the Arabic saying repeated in the album's first single, "U'Huh," Gallab said, " 'Kulu shi tamaam' is an Arabic phrase meaning 'Everything is great!' Times are tough. Struggles have always existed in our lives. But hope, love and the power of positivity help us stay alive. It is what inspires me to wake up in the morning, make music, and, ultimately, connect with people."
[youtube https://www.youtube.com/watch?v=tz2CNdup5Zw]
The Feelies, In Between, February 24
New Jersey's The Feelies perfected their jangly pop 'n' roll back when most of the bands aping their distinctive sound today were just ideas floating in the ether. Since reuniting in 2008 they haven't slowed down one bit.
Last summer marked their 40th anniversary together as a band, and soon after that came the announcement that they were gearing up to release their first collection of new music in six years, In Between, on February 24. What's with all the great new records coming out that day?
Produced by Feelies guitarist Glenn Mercer and Bill Million in Mercer's home studio, where the band also rehearses, the album has a characteristic laid-back vibe, but this sense of low-key cool betrays just how relentless the band is in discovering their distinctive sound for every album.
"Initially our biggest influences were bands that had pretty heavy, distorted guitar sounds. Like The Velvet Underground, The Stooges, MC5," Mercer explained of The Feelies' particularly hard to pin down sound to Impose.
"We kind of grew tired of that pretty quick, as it felt like a lot of bands had a similar sound. Punk was coming up and they were all fast and distorted. We thought we could explore a lot of other types of moods and guitar sounds. Prior to the punk scene, we had been into the Beatles, The Rolling Stones, The Birds, folk rock. Different genres of music. We thought it'd be interesting to take all of those different elements—rather than going with a restricted sound—being able to draw from a variety of stuff."
No grandiose political subtext or "fight the power" aphorisms with these guys, just classic, great songs. And they still rule live.
[youtube https://www.youtube.com/watch?v=Q-i1XZc8ZwA]
King Gizzard and the Lizard Wizard, Flying Microtonal Banana, February 24
Australia's KGLW have the chops and the drive to cause some serious shifts in how we relate to our music, and since 2010 they've released eight records of heavy psych and garage that swirls around in the air one moment and pummels you the next. Since ATO records picked them up for 2015's Paper Mâché Dream Balloon, they've upped the production and ambition even further, experimenting with the very forms of what we consider traditional recording.
Last year's Nonagon Infinity was sequenced so that the record never ends if played digitally on repeat, while this year's Flying Microtonal Banana was written entirely in microtones, notes smaller and more nuanced than those used in our 12-tone Western culture, popular in the music of Asia and the Middle East. And while that release, out February 24, would be an ambitious enough accomplishment for most bands, apparently it's just one of five releases they've got planned for this year. Natch!
[youtube https://www.youtube.com/watch?v=ukGoMog-RYk]
NE-HI, Offers, February 24
Chicago bands like Twin Peaks, Whitney and The Orwells get a lot of love and press, but other bands in the city's DIY, all-ages scene are doing impressive things, too.
NE-HI released their great, self-titled LP in 2013 to little press and little attention, but from as evidenced by this tune and the previously shared "Buried on the Moon" from Offers, out February 24, they're only getting better at bottling the snotty, sun-bleached guitar sounds of youth. It's been said that every time a bunch of young kids start a garage band an angel gets its wings.
[youtube https://www.youtube.com/watch?v=oXMkrFLNh_Q]
The Jesus And Mary Chain, Damage And Joy, March 24
Scotland's JAMC haven't released an album in 18 years, but touring the world around the 30th anniversary of their classic Psychocandy seems to have fortified the brothers Jim and William Reid with that same, dangerous immediacy their wall of guitar noise always conjures at its most grating primacy.
Catching their set at Houston's fantastic Day For Night festival last month was a breath of fresh air, a palette cleanser among the heavy helping of electronic acts, and a reminder that we need this band now more than ever. They closed with the new tune above, which will appear on Damage and Joy when it's released on March 24.
[youtube https://www.youtube.com/watch?v=IoBJ0CfdSZQ]
Spoon, Hot Thoughts, March 17
Spoon's songs follow the trend here, infinitely catchy and smirkingly subversive. We last heard from Austin's finest on 2014's They Want My Soul, which channeled frontman Britt Daniel's ambivalence toward Holy Rollers into a tight case study on maintaining your brain around kooks and zealots.
Here's to hoping they continue to explore those themes on the new one, which they just announced would be called Hot Thoughts and is out sometime in March.
Daniel's never been one to shy away from philosophy or subtext, and he knows how to right a catchy tune, too—it's how Spoon classics like "Paper Tiger" and "The Underdog" can pack in so much heaviness while still getting you to move and shake. Matador Records posted the same cryptic photograph of a skull as the band, fueling rumors that they're back on the label they left for Merge after 1996's Telephono. 
[youtube https://www.youtube.com/watch?v=2IG5f50olZA]
Dirty Projectors, TBA
The blogosphere has a pretty good feeling that a new Dirty Projectors album is dropping sometime soon, as evidenced by two wonderful tracks that feature its primary songwriter, David Longstreth, weaving his trademark literary wordplay into some soul and R&B grooves for the first time ever. Maybe this newfound sound came from his work on Solange's fantastic 2016 release, A Seat At The Table, which he helped produce.
Either way, what we know so far is more than enough to get us excited—while "Keep Your Name" is a slow-jam meditation on the importance of self-preservation, "Little Bubble" asks some big questions, an analysis of everything from echo chambers to environmental ruin.
The first DP record since 2012's Swing Lo Magellan is shaping up to be an album of tremendous consequence, a new direction for Longstreth and co that sounds timely, thoughtful and heartfelt.
[youtube https://www.youtube.com/watch?v=cBP29d1n-DU]
Wolf Parade, TBA
Anyone who reads me on the reg understands how much Wolf Parade means to me, one of the only acts for whom my role as reporter is invariably challenged by my fandom. So when they emerged from their five-year hiatus last year, released a new EP and reunited at Bowery Ballroom, I was there wearing actual fucking bells.
Not simply content with sounding better live than they ever did on the first go around, they're back in the studio, teasing nerds like me with snippets of songs and Instagram posts of old, vintage gear they'd dusted off from their crucial debut, 2005's Apologies to the Queen Mary. 
So far I've heard the downtown skronk of horns that sound a lot like no-wave legend James Chance and some fancy ivory tickling from keyboardist Spencer Krug. It's enough to know that they're taking the time to make this one more than just a retread of their past glories. Music that's both heady and catchy seems to be the theme here, doesn't it?
[youtube https://www.youtube.com/watch?v=EcKinnMXuKg]
Arcade Fire, TBA
Arcade Fire is a band that doesn't know how not to be politically aware. You could argue that their whole output catalogs the disconnection of youth with the powers at be controlling us, be they fueling parents or a Russian space program on Funeral, the evangelical apocalyptical lust, technology and the military industrial complex on Neon Bible, the fleeting nature of communication and domesticity on The Suburbs.
Even Reflektor, their "dance" album produced by LCD Soundsystem's James Murphy, explored what it means to be queer, what it means to be ubiquitous in the technological age, and what it means to party in the face of preachers.
So when the band played a batch of new songs for some lucky fans in New Orleans last year ahead of their Voodoo Festival performance, we were optimistic we'd get to hear some. Will Butler offered only breadcrumbs when asked about the new album during a Reddit AMA, writing that it would be released "Probly next spring? No definite schedule though. It'll be done when it's done."
What we do know—his big brother and frontman of the band, Win, is just as pissed about the current political horror show as you. He spoke up about it in both instances when I saw him last year. So when it comes to using his platform to speak truth to power, Arcade Fire are still lighting shit up.
[youtube https://www.youtube.com/watch?v=Q7TvFGrs8bQ]
LCD Soundsystem, TBA
While we're talking about James Murphy, it can't be overstated how vital and full of energy his LCD Soundsystem sounded when they reunited last year, and we were fortunate enough to be there for their resurrection on Easter Weekend.
It's not just about going through the motions and getting into the groove, something that Murphy and co. have mastered. It was those freak out moments, the improvisations and the extra tangents or codas the band tapped on to their already extended jams showing us they were back for the long haul.
Their Panorama set later in the summer was even stronger, bolstered with a loving tribute to the late Alan Vega with Murphy's cover of "Bye Bye Bayou" and turning the whole main stage into some 2000s-era dance floor, disco mirror ball included.
So where are these new songs? Like their friends in Arcade Fire, LCD are taking their time. We got no new songs from them at Panorama, either, but we remain on high alert. Because when the whole world feels slimy and dirty, I'll welcome any opportunity to dance myself clean.
[youtube https://www.youtube.com/watch?v=1-NYWzd7JW8]
At The Drive-In, TBA
Pretty soon after The Mars Volta went under, Cedric Bixler-Zavala and Omar Rodríguez-López resurrected their most well-known project, the unapologetically verbose post-hardcore At The Drive-In for 2012's Coachella. I had the pleasure of catching that show, which was full of fire and energy, despite criticisms lobbed at Rodríguez that he was phoning it in and going through the "reunion motions" following the death of his mother. They promised no new material but remained "together" again if not largely dormant, even going so far as to cancel their tour last year when Bixler lost his voice.
But last month they came roaring back with their first new track in 16 years, "Governed by Contagions," which you can here above. It's part of a new record planned for this year, and it really does feel like the timing is perfect for a smart dose of ATDI.
Much of the duo's cleverness was lost in interminable length of those Volta records, great as they were, and the promise of this new ATDI album offers new fans the chance to discover a lyricist and composer who operate on a headier, more socially aware plane than the lot of us. Here's to more dystopian sci-fi anthems that the punks and the nerds can kick it to, together.
[youtube https://www.youtube.com/watch?v=D8Ymd-OCucs]
Lorde, TBA
Though insanely popular and sampled by every gratuitous EDM fuckboi imaginable, Ella Yelich-O'Connor has always been on her own trip, and that's why people love her.
As Lorde, the 20-year-old New Zealander released a blockbuster debut in 2013, Pure Heroine, full of songs like "Royals" and "Tennis Court" that documented what it's like to grow up around privileged, entitled people who don't appreciate any of it. And anyone looking for further example of the fact that Lorde does what she wants need only consider that in most cases, four years to put out a follow-up is a risky career move at best.
When she turned 20 last November, Lorde finally shared her first update on the new album, explaining how she was just 16 when most of the world got to know her and that the new album will be about life after your teenage glories are gone.
How else do we know something's imminent? She's playing just about every big festival this spring and summer, for one. Lorde's taking her time, and though that strategy carries tremendous expectations for her fans, there is no doubt that she remains one of the sharpest, most subversive pop stars of our age.
[youtube https://www.youtube.com/watch?v=uj6osnssnx4]
Broken Social Scene, TBA
BSS de-facto frontman Kevin Drew said the band got back together last year in response to all the political disconnect and ratfuckery being vomited out by the media. The band was always about togetherness, and after a tremendously bliss-inducing set at last summer's Panorama it sounds as if they never took a break.
Joining them on their first new album in six years will be the rotating member Leslie Feist, who has since garnered a successful solo career of her own. Remember supergroups? Remember strength in numbers? Am I dating myself?
A new BSS record is just what 2017 needs, as the EDM dragon has been slain and the kids come back to appreciating the simple pleasures of multiple guitars in fuzzy harmony.
[youtube https://www.youtube.com/watch?v=04mfKJWDSzI]
Gorillaz, TBA
All we know right now about Damon Albarn and Jamie Hewlett's upcoming, fourth Gorillaz record comes through a series of multimedia profiles on the band's fictional, cartoon characters—animated "books" cataloguing their long, strange journey since 2010's environmentally-aware Plastic Beach. 
Then came the interviews—cartoon drummer Russell Hobs told the cat-centric Puss-Puss Magazine, "You can expect whatever you like. What is coming will come, whether you expect it or not. Most important isn't what's happening next, but what's happening right now. That's all you can control."
Cartoon bassist Murdoc Nichols said that Oasis was better than Blur, alluding to Damon Albarn's other band. The fictional character also curated a Christmas-themed playlist, while the band's fictional guitarist Noodles shared a "Kick Ass Women" playlist, too.
All of this amounts to Albarn and Hewlett fucking with us, trolling the ever-evolving process of album rollouts and breathing new life into their beloved alter egos. Still no new music yet, but you can follow along with the cartoon Gorillaz crew and catch up on what they've "been up to" here.
Albarn seems giddier with his Gorillaz project than anything else we've seen him in, including his recent solo jaunt and the Blur reunion. The animated angle seems to grant him freedom to take the reins in a more non-traditional way, which makes a Gorillaz album a veritable event. And if it has even a smidgen of the relevant, timely subtext as Plastic Beach, we're all better for it.