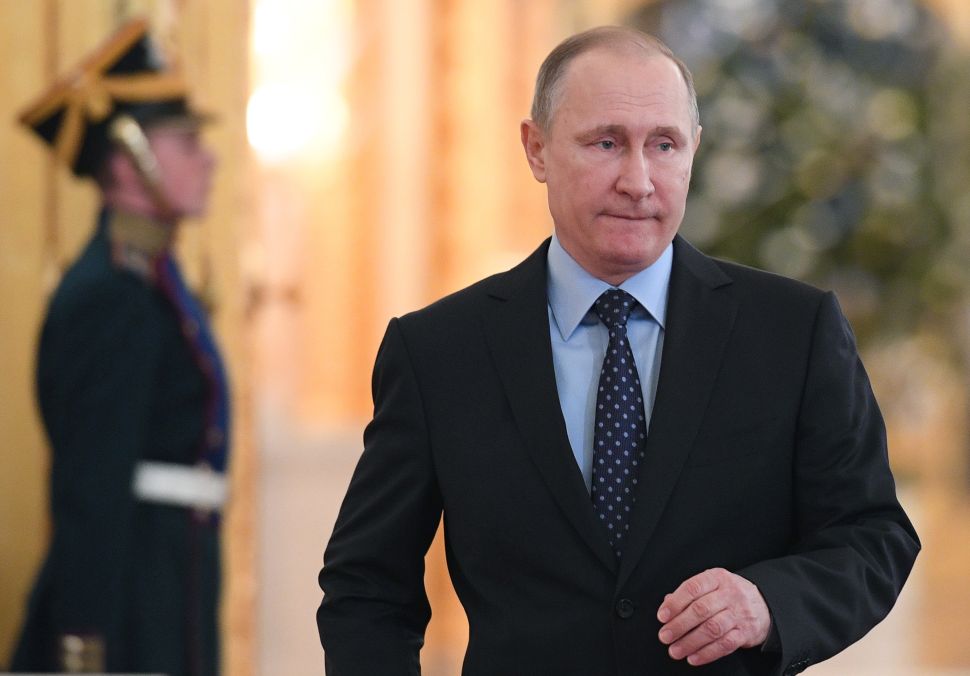 In the decade-and-a-half of war in far-flung places since the 9/11 attacks on our country, it's easy to forget how much time Western spies, soldiers and diplomats spent in the 1990s trying to save the Balkans from themselves. After Yugoslavia collapsed in 1991, leaving violence and turmoil in its wake, it fell to NATO, led by the United States, to sort out that ugly mess. Now, a generation later, the temporary solutions Washington crafted are coming apart, and war may be returning to Europe's unstable Southeast.
First, Bosnia-Hercegovina, which got the lion's share of media attention back in the 1990s—by no means all of it accurate—has limped along as a half-failed state for the last two decades. Mired in crime and corruption, not to mention a serious problem with Islamic extremism, Bosnia is ailing politically, economically and socially. The strange, jury-rigged arrangement hashed out by President Bill Clinton in Dayton, Ohio, in late 1995 to keep Bosnia together after that country's terrible civil war, was never meant to be more than a short-term solution.
Yet Bosnia is still stuck with the Dayton system, with its weak state in Sarajevo, and much power devolved to two pseudo-state entities: the mostly Muslim Federation (with a dwindling Croatian minority) and the Serbian Republic—Republika Srpska to the natives. This awkward arrangement leaves nobody content. It's too much power devolution for Muslims, not enough for Serbs, and the Croats resent not having their own, third entity. Dayton brought short-term peace but assured that nobody's Balkan porridge would ever be quite right for the long haul.
Now the Republika Srpska's leadership, after years of frustration, is threatening to pull out of the Dayton arrangement altogether. Its president, Milorad Dodik, who has corruptly run his para-state for most of the last two decades, isn't hiding his resurgent nationalism. His threats to pull the RS out of Dayton are no longer idle fantasy. Washington recently retaliated by placing sanctions on Dodik for his efforts to sabotage Dayton arrangements. Undeterred, Dodik pronounced the American ambassador in Sarajevo "a proven enemy" of the Bosnian Serbs who was "unwelcome in the Republika Srpska."
Since the testy relationship between the country's Serbs and the Muslim-dominated government in Sarajevo is exactly the same issue which plunged the country into civil war and genocide back in 1992, Dodik's moves demonstrate how depressingly little political progress has been achieved—despite more than two decades of Western political and military intervention and billions of aid dollars spent to make Bosnia less inclined to fratricide.
Even worse is the situation in Kosovo, the former Serbian province which gained independence thanks to a 78-day NATO bombing campaign in 1999 which brought Belgrade to heel. Although most of the world recognizes Kosovo's independence, Serbia does not. Tensions are on the rise thanks to Belgrade's mounting provocations. Serbia is pushing for independence for Kosovo's north, which includes many Serbs (more than nine out of 10 of Kosovo's 1.9 million people are Albanians, while four percent are Serbs, most of living them in the north around the city of Mitrovica, close to Serbia).
Recently, Belgrade dispatched a train adorned with the slogan "Kosovo is Serbia" in 21 languages to Mitrovica, which Albanians viewed as a wanton provocation. Fortunately, the train turned back before it reached Kosovo, and a full-blown crisis was averted—for now. However, Serbia's president, a strong nationalist, has threatened to send his country's military into Kosovo if harm comes to Serbs there, which would restart the ugly interethnic war that NATO tamped down with bombs in 1999.
In response, Kosovo's leadership has asked the European Union to calm Belgrade before things get out of hand, while some Albanians are talking about resurrecting the Kosovo Liberation Army, the insurgent force which successfully challenged Belgrade's rule in the 1990s. Since independent Kosovo has no military, only a paramilitary police force—NATO insisted on disarmament to prevent future conflict—any Albanian efforts to rearm will only encourage worse behavior by Serbia. Not to mention that, since hundreds of Muslims from Kosovo have joined the Islamic State in Iraq and Syria, and jihad veterans are returning home now, there are well-armed Albanians who are itching for war too.
Neither does rising nationalism among Serbs seem to be coincidental. As I noted two years ago, Vladimir Putin has been egging on the Republika Srpska, since the Kremlin's official ideology of Slavic Orthodox solidarity against the decadent West finds a happy home among many Serbs—above all in Bosnia, which has been under Western military occupation since 1995. Moscow has cultivated Dodik politically and financially while encouraging his mounting challenges to the Dayton system.
Russian inroads into Serbia itself are worrisome. It hardly seems coincidental that the provocative train Belgrade dispatched to Kosovo was manufactured in Russia. The presence of Russia's intelligence services in Serbia is unusually large and conspicuous, and they have recently established a spy base in the country's south whose obvious purpose is monitoring Western activities in the region. Two months ago, Russia, Belarus and Serbia conducted joint military exercises on Serbian territory, termed "Slavic Brotherhood," in a show of anti-NATO force.
Most important, Moscow recently gifted Belgrade modern weaponry, including 60 armored vehicles (half of them T-72 tanks) plus six MiG-29 jet fighters. That doesn't sound like much, and the MiG-29s are Russian air force surplus, but they're a game-changer in the region. The arrival of the Russian aircraft, expected this spring, will make Serbia the only ex-Yugoslav country to possess modern jet fighters. Croatia, a NATO member, has a dozen dilapidated MiG-21s, which are generations older than the MiG-29, and thanks to years of neglect no more than a handful of them can get airborne. Without Atlantic Alliance aid to Zagreb, Serbia's new jets will dominate the region.
The greatest concern right now, however, is the threat to the Balkans posed by clandestine Kremlin spy-games that I've termed Special War: espionage, subversion, propaganda and terrorism. Back in November, operatives linked to Russian intelligence attempted to stage a violent coup in Montenegro, the tiny ex-Yugoslav republic on the Adriatic which is seeking NATO membership, and politicians in Belgrade who are less than enthusiastic about getting in bed with Moscow consider such shadowy assassins to be a threat to themselves too. Given Putin's habit of disposing of people he dislikes in unpleasantly nefarious ways, this appears to be a legitimate worry.
What Putin wants in the Balkans seems plain enough, namely political chaos that will distract the West, which made itself the region's ward in the 1990s. He will happily risk a local war to achieve that, since it won't be Russians doing most of the dying. The political solutions crafted by NATO a generation ago are increasingly frail, and Moscow plans to reap its reward. Putin, like many Russians, views Western intervention in Bosnia and Kosovo as an affront to the Slavic Orthodox world, and he plans on revenge.
Right now, NATO is deploying troops in Poland and the Baltics to deter Russian adventurism, as I've been counseling for years, but Kremlin saber-rattling in 2017 to test the Alliance's resolve may instead come in the Balkans, where states are weak and Western control looks shaky. Given how terrifically badly things went the last time Russian intelligence aided and abetted clandestine Serbian machinations in Bosnia, the United States and our European allies need to urgently calm down Southeastern Europe before its problems get out of hand and mass violence returns to that perennially troubled region.
John Schindler is a security expert and former National Security Agency analyst and counterintelligence officer. A specialist in espionage and terrorism, he's also been a Navy officer and a War College professor. He's published four books and is on Twitter at @20committee.