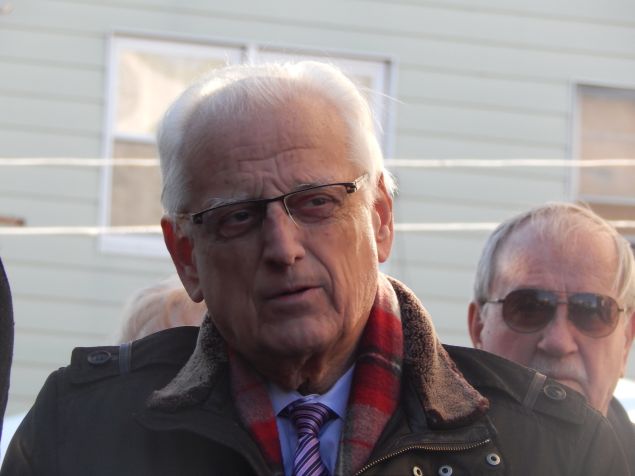 Following the release this week of unverified reports alleging communication between Trump and the administration of Russian President Vladimir Putin during the 2016 presidential campaign, a New Jersey congressman is calling for an independent congressional investigation of Trump's alleged ties to the Russian government. U.S. Representative Bill Pascrell said Thursday that he wants congress to investigate the claims contained in the opposition research memo that has been making a convoluted path through the American news media.
Pascrell alluded to Trump's seemingly non sequitor statements on the campaign trail praising Putin, taking a soft stance on the American response to Russia's annexation of Crimea, and stating his ambivalence toward the United States' NATO allies.
"I am deeply concerned how the President-Elect continues to parrot Russian President Vladimir Putin's talking points. U.S. intelligence has confirmed that Russia undertook actions to threaten our democratic institutions, national security, and sovereignty. The willingness shown by our President-Elect to take the word of a foreign adversary at face value in one breath while attacking our Intelligence Community in another is alarming to say the least," Pascrell said.
The C.I.A. has concluded that Russia did most likely initiate the Guccifer 2.0 hacking of the Democratic National Committee last summer, a finding that Trump disputed before allowing at a press conference, his first in nearly six months that "As far as hacking, I think it was Russia."
Putin has also denied that Russia had any involvement in the DNC hack. "But I think we also get hacked by other countries and other people," Trump added.
Among the allegations in the unverified memo first published by Buzzed is that Russia gathered "kompromat," or compromising material, over a period of five years to blackmail Trump. Pascrell the report—delivered by a former British intelligence officer and first ordered by Trump's opposition in the Republican primary, then continued on the Deomcrats' dime—should be subject to further investigation by both parties.
"As President Reagan said, we need to trust, but verify. The only way the American people can be assured that a foreign adversary did not interfere in our elections is by improving transparency of the next administration by establishing a bipartisan, independent commission to examine the allegations being made in news reports."
Any conflicts of interest arising from Trump's business holdings in Russia, the congressman said, should also be subject to further scrutiny. The real estate developer declined to release his tax returns during his campaign, a commonplace for presidential candidates.
"Let's take the politics out of this issue," Pascrell said. "Further, the President-Elect must release his tax returns to show the American people he has no conflicts of interest."
Though Trump denies having any business holdings in Russia or any commercial relationships there, many in the media have contradicted that claim. Former campaign manager Paul Manafort stepped down over the summer because of his dealings with the Russian regime and is facing an F.BI. probe.
Disclosure: Donald Trump is the father-in-law of Jared Kushner, the publisher of Observer Media.