The menswear brat pack will descend upon Manhattan this week for the fourth edition of New York Fashion Week: Men's. From the designers and Instagrammers seen on the front lines, to the agents and lawyers working hard behind the scenes, we've rounded up the 32 most powerful men on the American menswear scene.
1. BILLY REID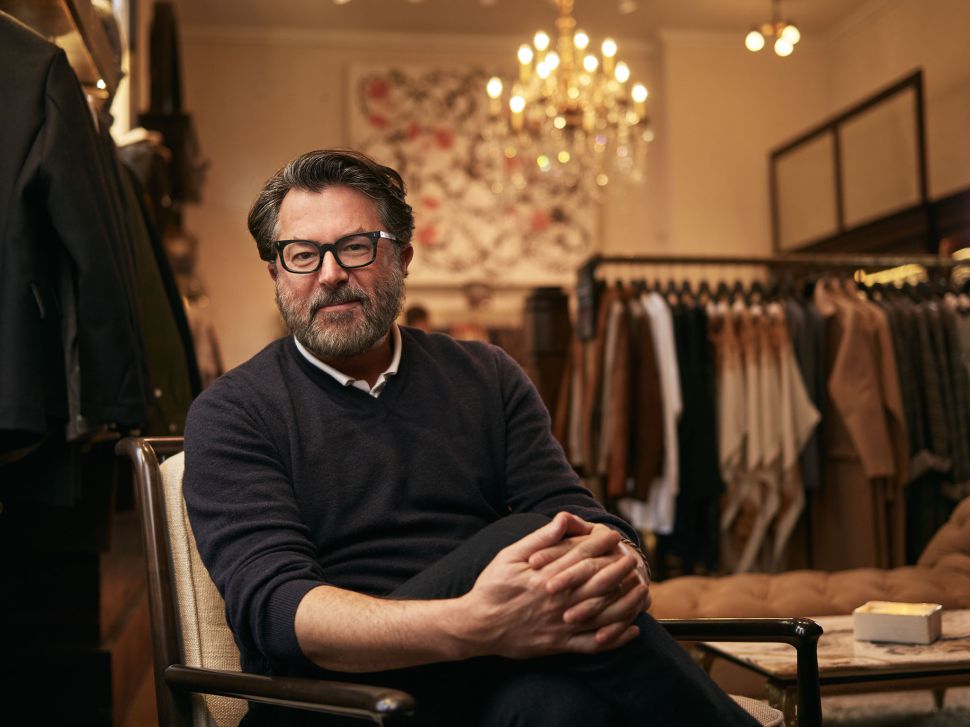 Billy Reid is perhaps the most likable player on the American menswear scene, but behind his signature smile and no frills attitude is a budding empire that has blossomed in recent years thanks to his steadfast dedication to the American consumer. With 13 retail locations, including one in his native Florence, Ala., where he still resides, Reid has proved he can to scale his eponymous men's and women's brand across the nation. This season he'll be taking over the newly opened Beekman Hotel to present his autumn/winter 2017 collection to a select group of 104 lucky guests, followed by a "speakeasy" post-show blowout in the hotel's basement. 
2. STEVEN KOLB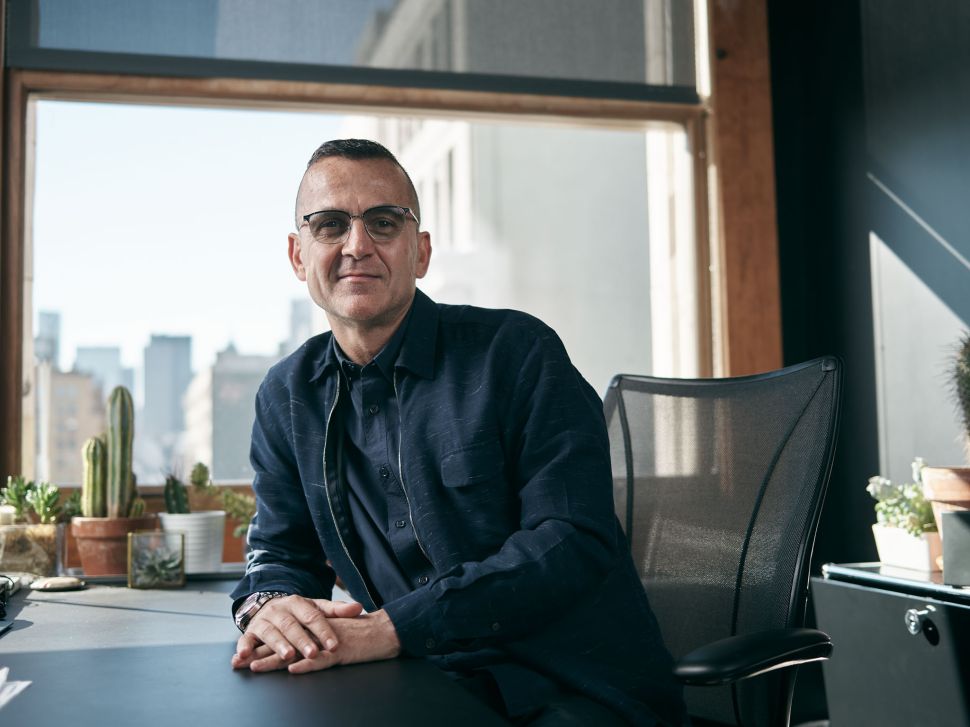 Steven Kolb is the driving force behind New York Fashion Week: Men's, which is now in its fourth consecutive season held at Skylight Clarkson Square and the nearby Cadillac House. Kolb sits at the helm of the CFDA as its president & CEO, but serves more as a mentor and motivator for emerging and established design talent around the world. 
3. TODD SNYDER
The past season has been one of pivotal expansion for Todd Snyder who opened his first permanent storefront last December. The sprawling Madison Park boutique encompasses the world of Todd Snyder from his runway collections to his newly launched denim range, as well as some of his favorite collaborations with brands like Champion and Timex's Mod Watch, which sold out in just 24 hours. 
4. ARIEL & SHIMON OVADIA
Jerusalem-born and Brooklyn-raised twin brothers Ariel and Shimon Ovadia are true hometown heroes. Like Todd Snyder, the brothers first dipped their toes into retail this season with the opening of a Soho pop-up store which served as a beta test for a permanent store location due out later this year. This comes after the pair have spent their last six years of business collecting awards and nominations in the fashion sphere including a spot as a top 10 finalist for the CFDA/Vogue Fashion Fund and a nomination for the CFDA Swarovski Menswear Designer of The Year Award. 
5. JOHN ELLIOTT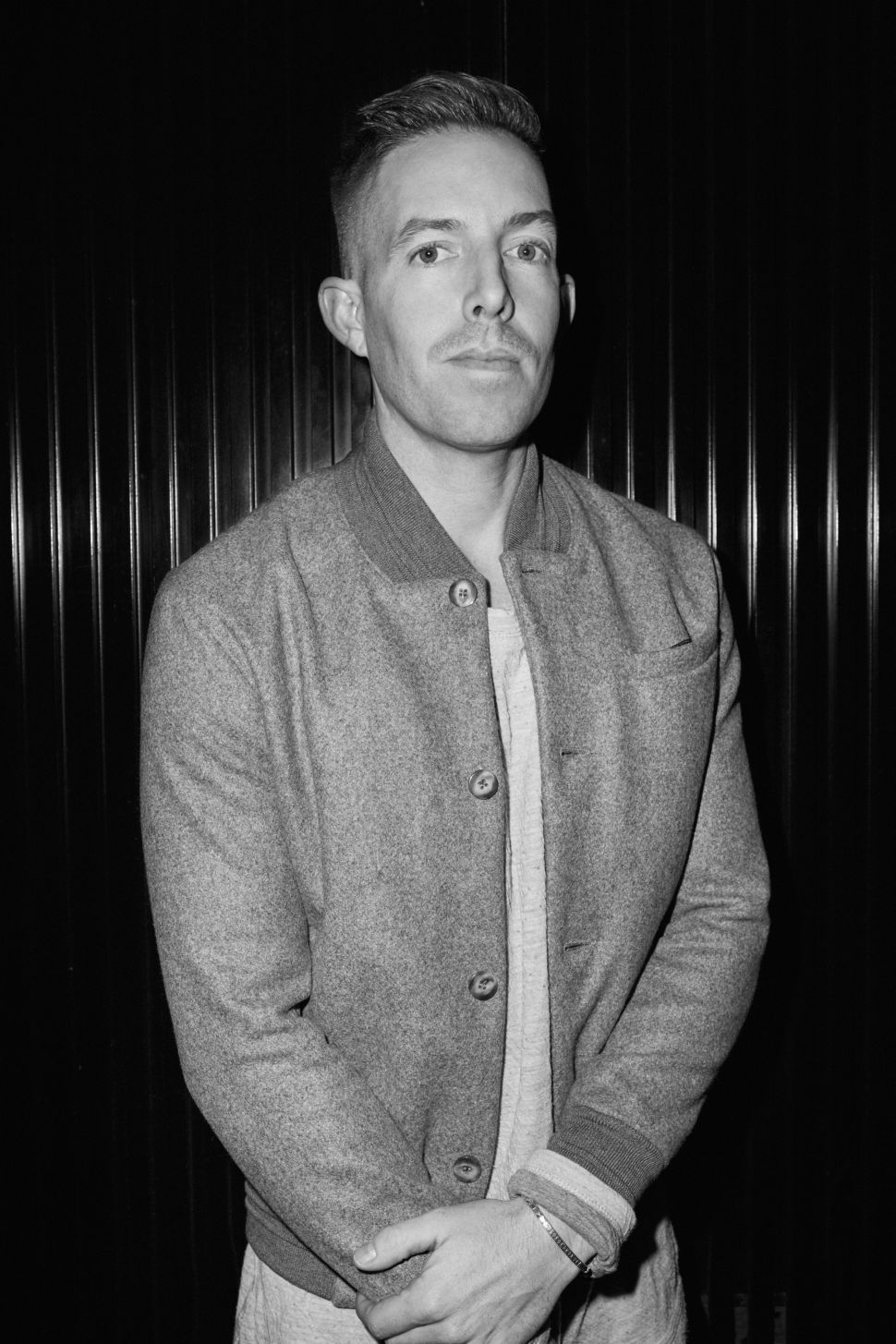 Kanye West famously sat in the second row of John Elliott's first runway show held in February 2015, rocketing the designer to notoriety in more than a few fashion circles. Since then, Elliott is a textbook case showing that relaxed fits and "streetwear" are no longer niche markets. His designs are faithfully snapped up by all major luxury department retailers with a near-definite guarantee of selling out. 
6. CHIUN-KAI SHIH 
Former photographer turned professional connector, Chiun Kai Shih is known better to friends simply as "Chunky." The vivacious, bi-coastal talent manager serves as the middle man between gents like footballer Julian Edelman, actor Kellan Lutz, professional polo player Nic Roldan, and a slew of other famous male faces looking to cross over into the menswear melée. 
7. MAXWELL OSBORNE & DAO-YI CHOW
For design duo Maxwell Osborne & Dao-Yi Chow, 2017 marks a new beginning after the two departed their brief Creative Director roles at DKNY. Now with more time to devote to their own brand, the widely loved Public School, they can expect a spirited homecoming for their legions of diehard New York fans as they return to the NYFW women's schedule to show both their men's and women's collections side-by-side. 
8. DOUGLAS HAND
Throughout his 20 years of experience as a corporate lawyer, Douglas Hand has found his way into the fashion sphere thanks to his own appetite for style and his unique ability to foster brands like Rag & Bone, Public School, and Todd Snyder from their earliest stages. In addition to maintaining a practice at his firm Hand Baldachin & Amburgey, he is the general counsel at Rag & Bone as well as to The Council of Fashion Designers of America, and an adjunct law professor at his alma mater, NYU School of Law, to boot. 
9. RAFFAELLO NAPOLEONE
What was once a niche trade show for Italian tailors, Pitti Uomo has become a bi-annual epicenter for menswear from all corners of the globe, including a healthy roster of American designers, under the direction of Raffaello Napoleone who serves as the CEO of parent company Pitti Immagine Uomo. 
10. NICK WOOSTER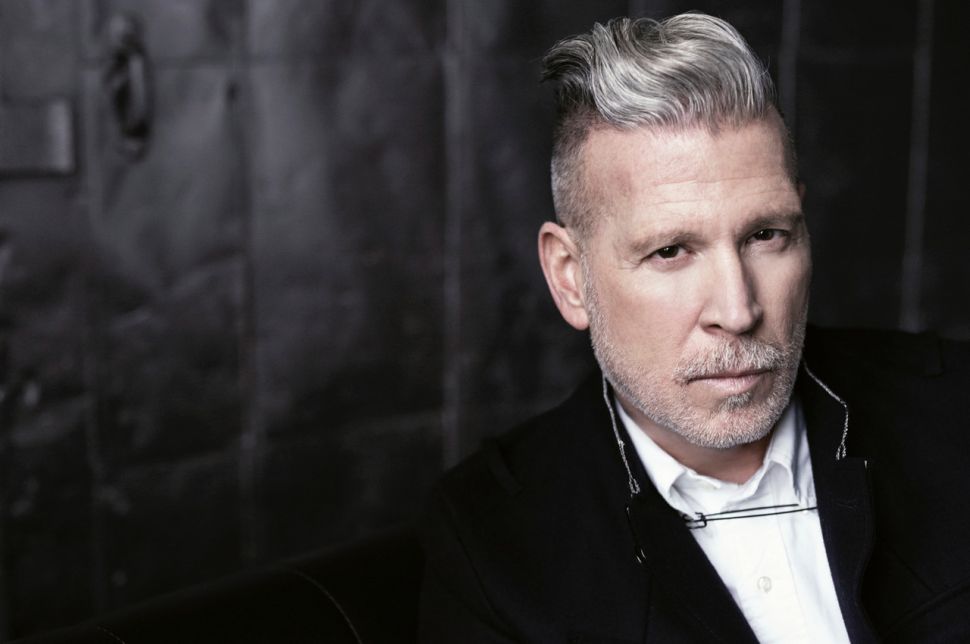 After an extended stint as a self-proclaimed "free agent" during which he took up various gigs as the face of brands like Ports 1961 and Lardini, Nick Wooster found a new home this season with Forty Five Ten. The street style fixture is now bringing his fashion prowess to the Dallas-based retailer's newly opened flagship where he oversees all menswear buying. 
11. RONNIE FIEG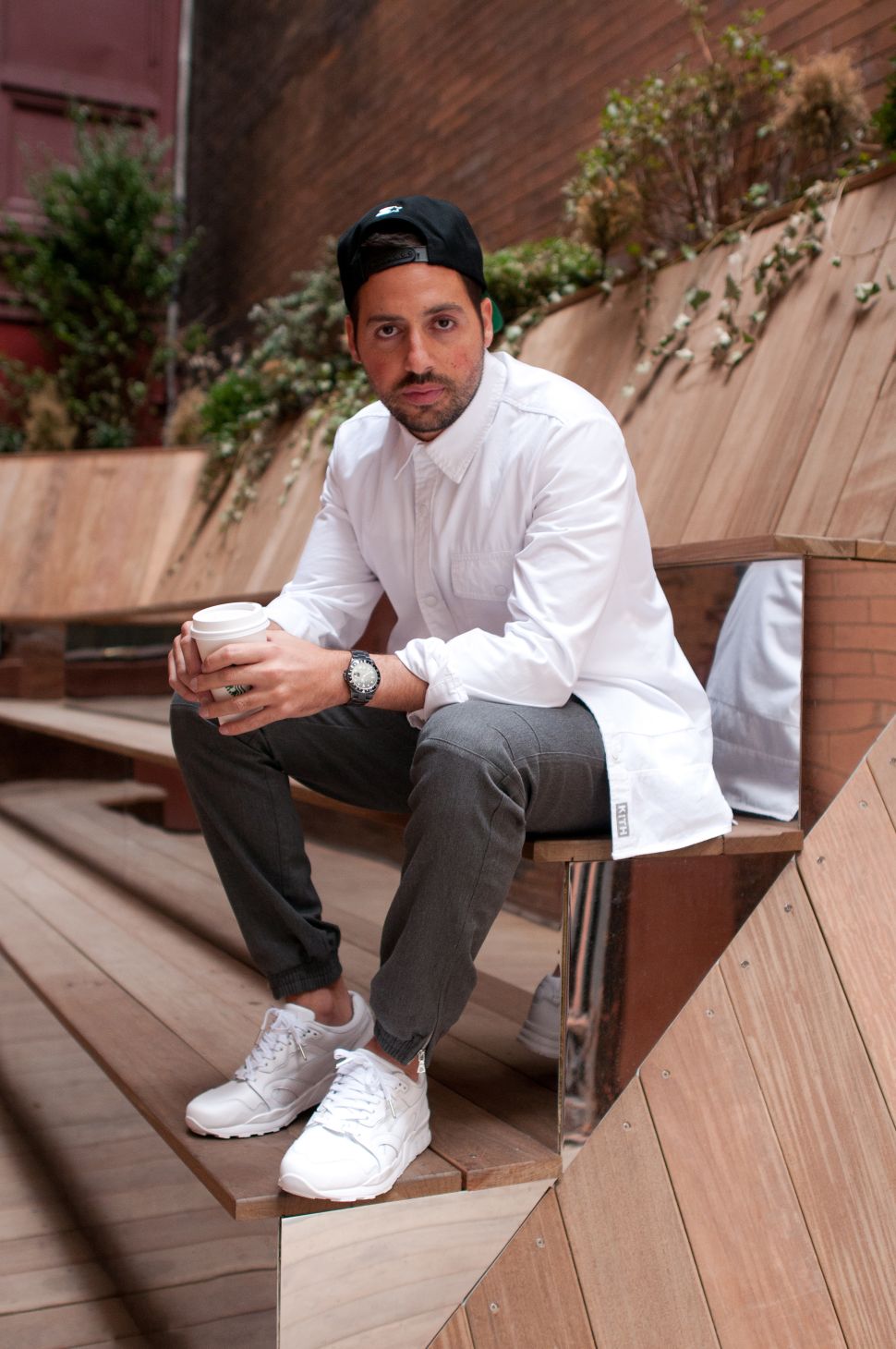 What started as a boyhood obsession with sneakers has grown into a rapidly expanding empire all led by Ronnie Fieg. His sneaker and streetwear mecca KITH has been in existence for just five years, and shown extensive growth within the last year alone. In addition to adding permanent storefronts in Brooklyn and Miami, and a pop-up shop in Aspen, Colo., Fieg also earned a stamp of approval from the luxury market last September when KITH scored a permanent shop-in-shop inside Bergdorf Goodman's menswear store. 
12. ERIC JENNINGS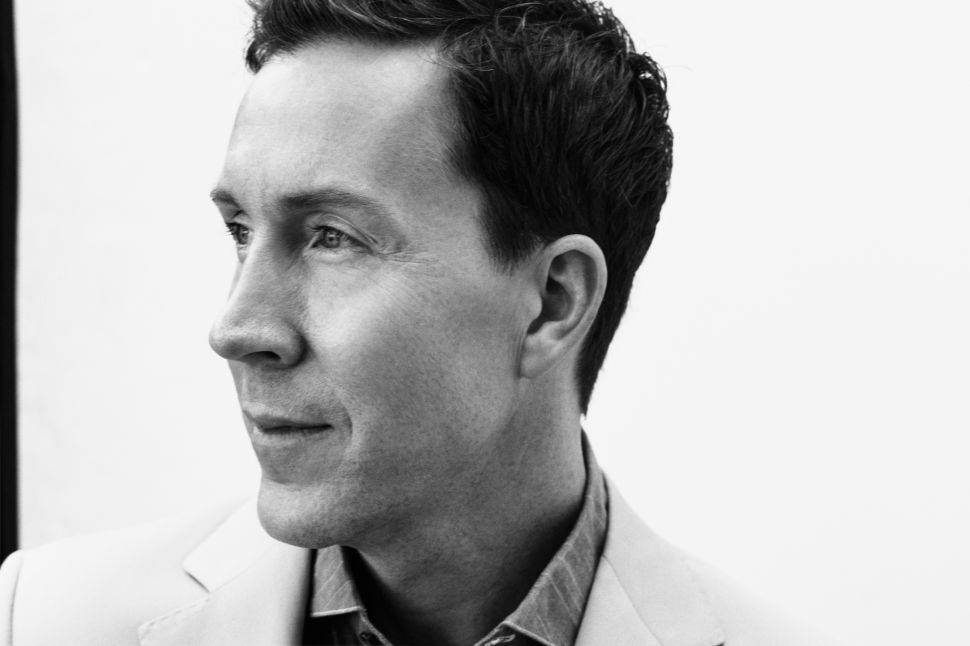 Eric Jennings' longstanding role at Saks Fifth Avenue has grown considerably since he joined in 2008. His presence is felt on the menswear show circuit around the world, but his vice presidential purview also includes the direction of the department store's home and beauty categories. 
13. TIM COPPENS
Tim Coppens is proof that luxury design has a place in the mainstream. The designer, who first established his brand in 2011 after graduating from The Royal Academy of Fine Arts and designing for Bogner, adidas, and Ralph Lauren's RLX, was tapped by Under Armour Sportwear to produce a range of tech-heavy workout gear boasting a Coppens twist. This season, Coppens has chosen to show both a men's and women's capsule collections paired with a book inspired by the clothes entitled Candylips.
14. BRUCE PASK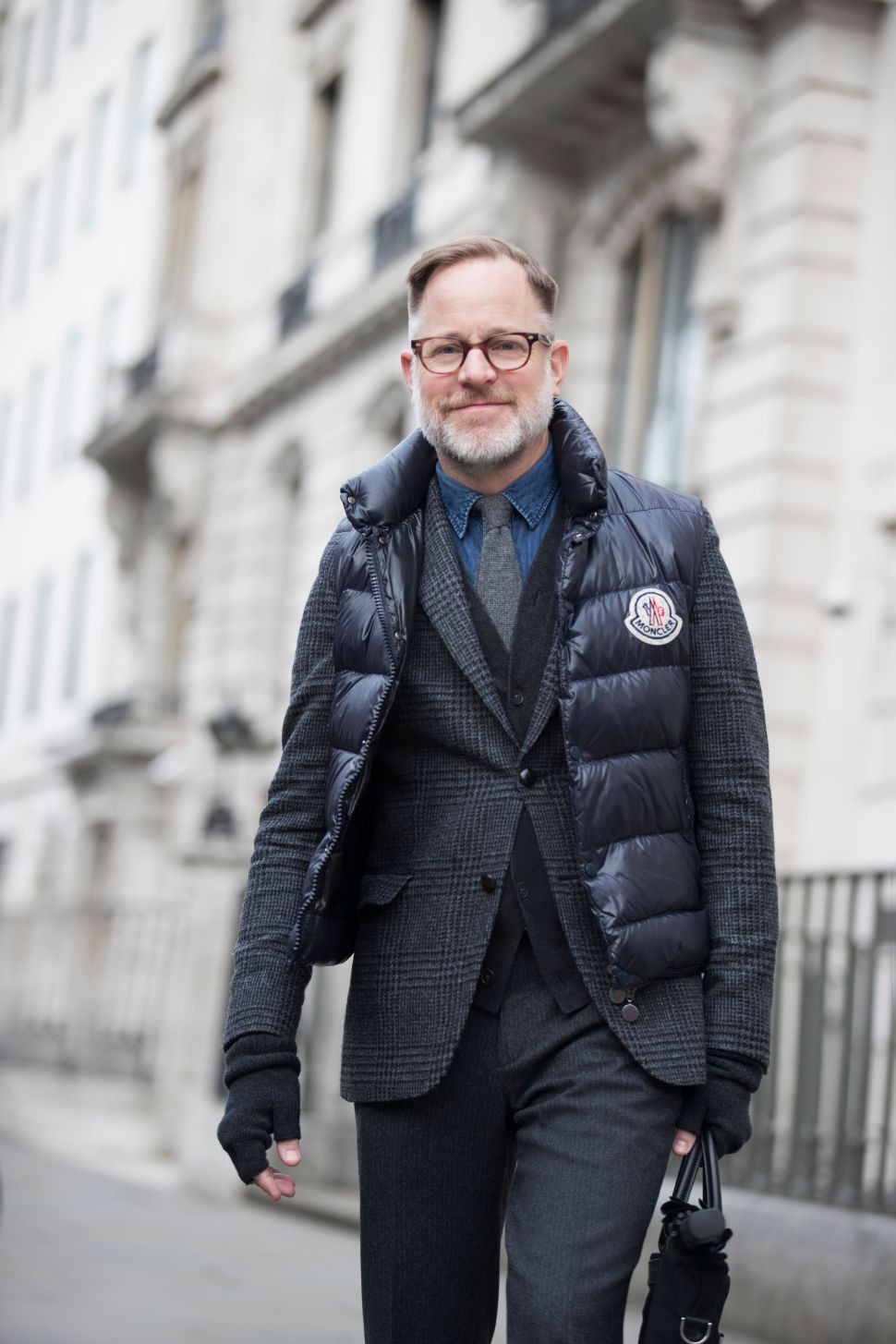 The gatekeeper of arguably the best known menswear store in the world, Bergdorf Goodman, Bruce Pask has an eye for next-level luxury. After a tenure at The New York Times' T Magazine, he earned the title of Goodman's men's fashion director. In this highly regarded role, he is not only responsible for selecting the retailer's designer collections, but also their unique, nearly priceless, and often one-of-a-kind oddities like python skin basketballs and sunglasses made using wooly mammoth tusk.
15. ADAM GALLAGHER
Adam Gallagher leads the pack in the menswear social media scene. As the highest followed (and likely highest paid) menswear blogger @IAmGalla, Gallagher has served a bellwether for the influencer market that shows no signs of slowing down.  
16. JUSTIN BERKOWITZ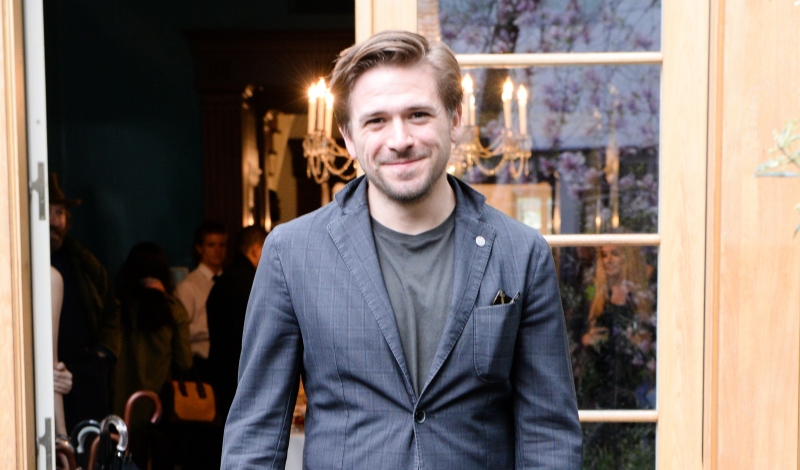 Justin Berkowitz first cut his teeth as a menswear editor for a range of titles, but most notably as the accessories editor of the now defunct Details Magazine. Now, as the men's fashion director of Bloomingdales overseeing 38 storefronts, Berkowitz wields a unique power to make New York-based menswear brands approachable to the masses across the country. 
17. JULIEN DECANALI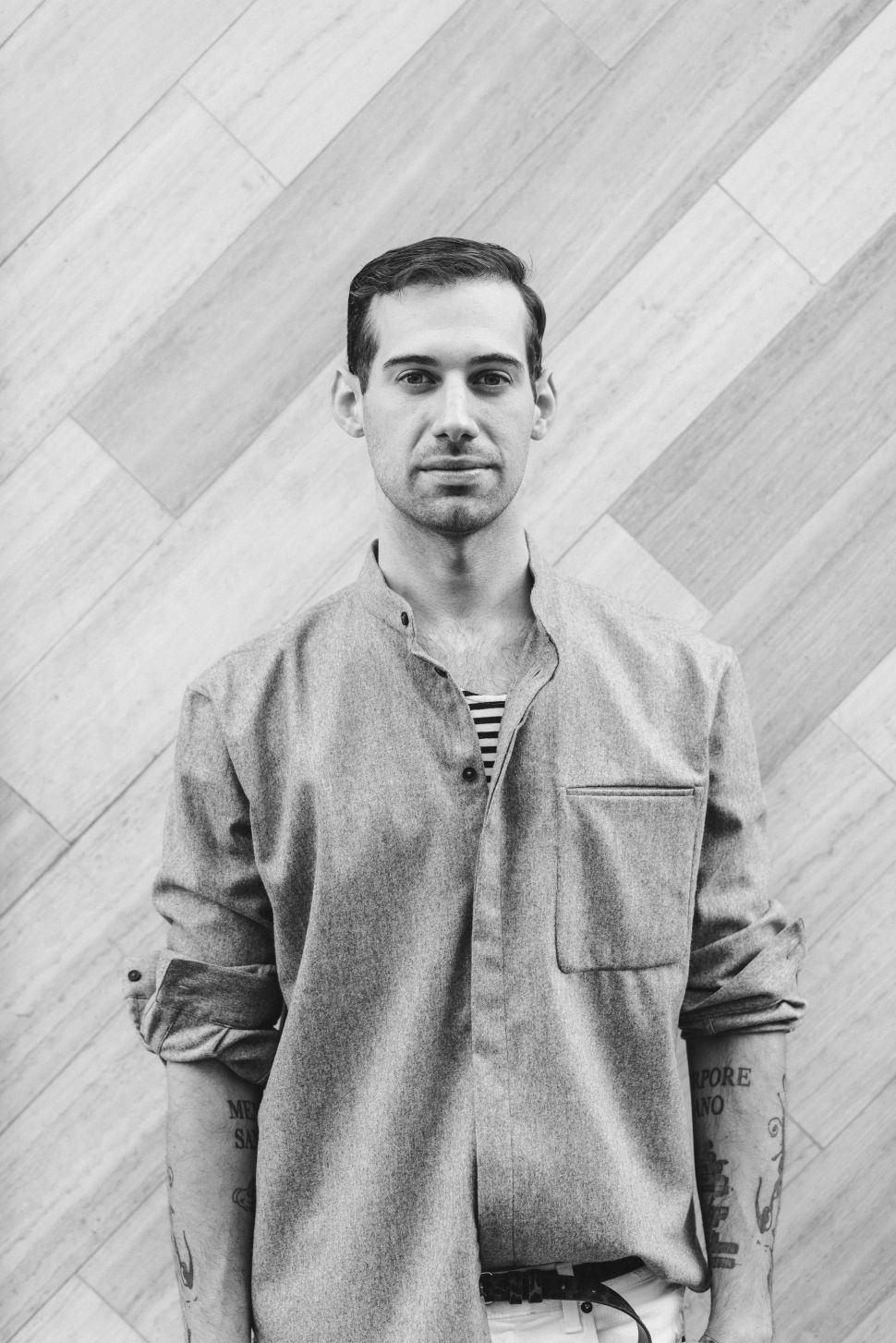 An arbiter of cool, Decanali oversees the buying of all men's designer collections, both foreign and domestic, for Barney's New York's 24 storefronts.
18. RICHARD HAINES
A former designer for Perry Ellis, Calvin Klein, and Bill Blass, Richard Haines can now be found sitting front row at runway shows across the world with his sketchpad in hand. His unflinching appetite for the menswear has scored him collaborations with brands including Prada, Dries van Noten, and Moore & Giles. 
19. JAMES JEBBIA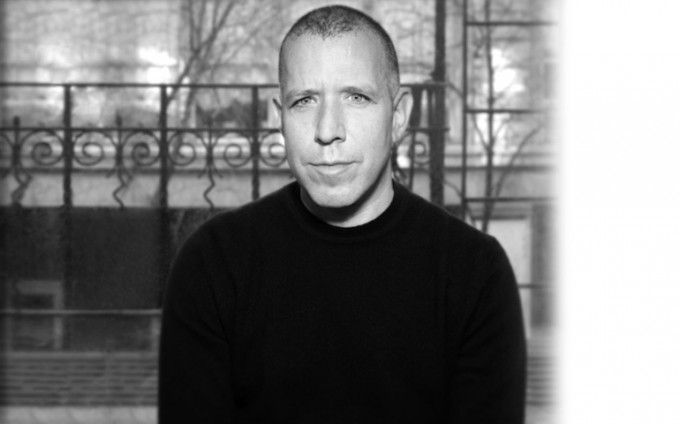 "No New York menswear conversation is complete without Surpeme," trumpeted the show notes at Louis Vuitton's most recent menswear runway show where the LVMH powerhouse debuted a partnership with Manhattan-based Supreme. The man behind it all is James Jebbia, Supreme's de facto creator who started the cult skate brand in 1994. Since then, he has remained elusive while still captivating the masses as evidenced by the lines snaking out of every Supreme store. 
20. VISHAAL MELWANI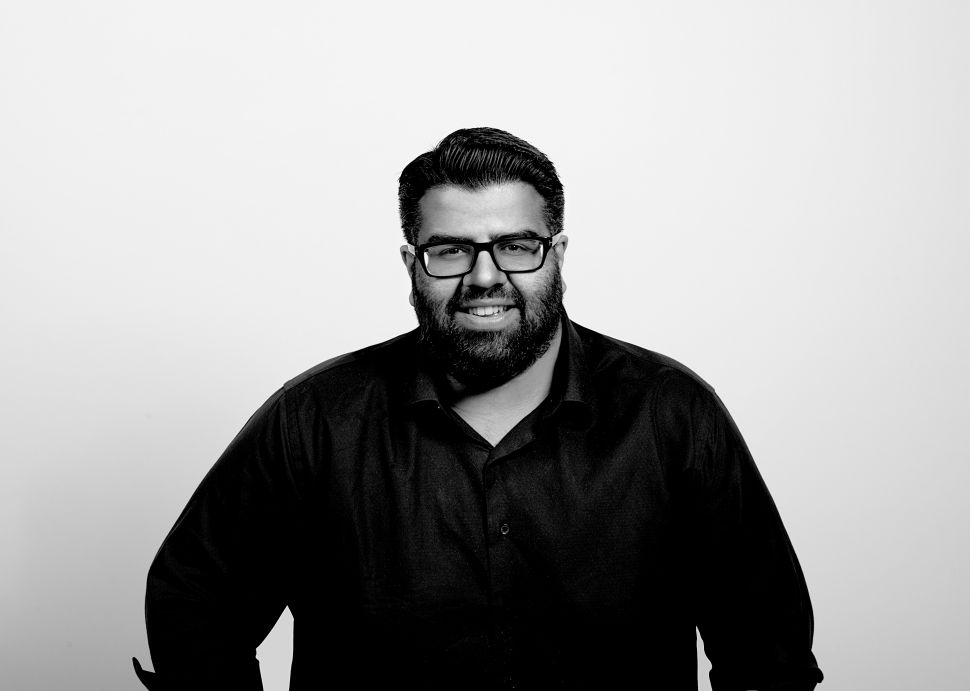 The shockingly low price points of Vishaal Melwani's Combatant Gentleman often raise eyebrows among the luxury set with a full suit starting at just $200. Yet in the face of a surging athleisure marketplace, the brand can be credited for introducing an entirely new crop of young consumers to the world of tailored menswear. 
21. LUKA SABBAT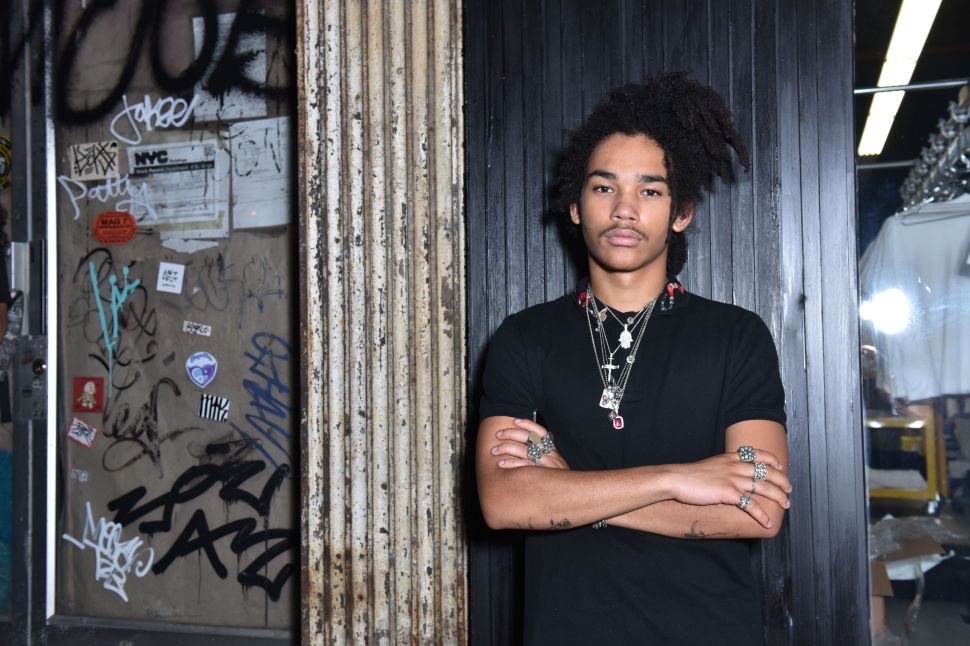 Nineteen-year-old Luka Sabbat is the fresh-faced male model with a staggering internet following. The New York native was first tapped as a muse for Virgil Abloh's Off-White, and since then has been a coveted member of the millennial model movement with bookings for Kanye West's Yeezy, Calvin Klein, and Dolce & Gabbana all under his belt. 
22. MARK CHO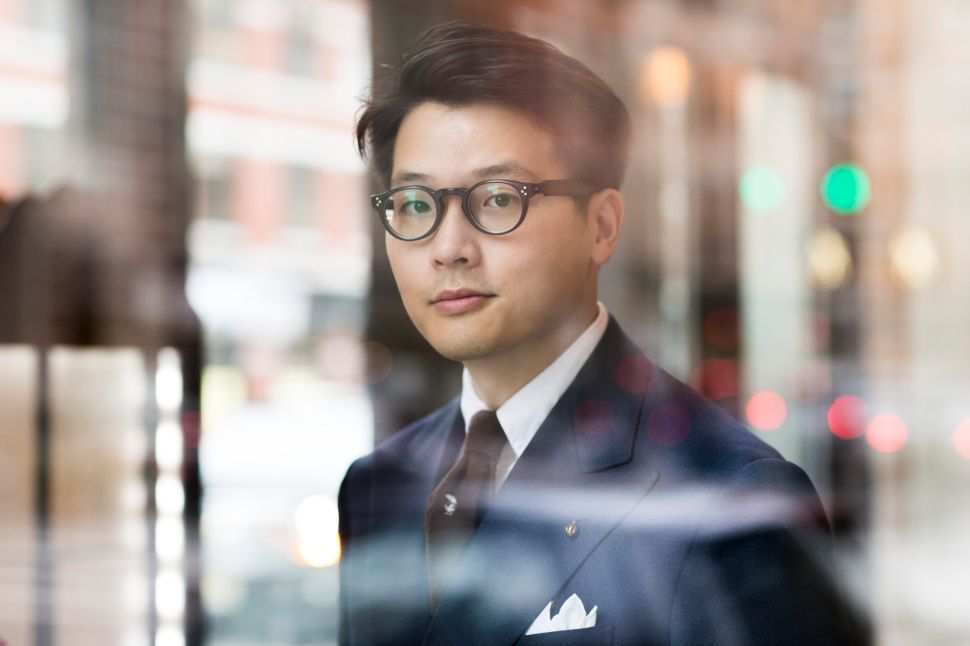 Co-founder of Tribeca menswear mecca The Armoury, Mark Cho is the ambassador of the Hong Kong-born store concept which came stateside in 2015. With brands like Liverano, Drake's, and Ring Jacket on offer, the storefront is set on maintaining the culture of high quality suiting and accessories regardless of their price tag. 
23. JOSH PESKOWITZ 
Josh Peskowitz first won the hearts of menswear folk as the face of the now shuttered Men.Style.com, where he co-starred with fellow editor Tyler Thoresen on a style advice series wittingly titled, "In The Closet." Since then he has held a variety of editorial posts before switching to the world of buying. After departing Bloomingdales in early 2016, Peskowitz struck out on his own with the launch of Magasin, a retail outpost in Los Angeles catered toward Peskowitz's penchant for blanket coats and staple Japanese denim. 
24. TOMMY FAZIO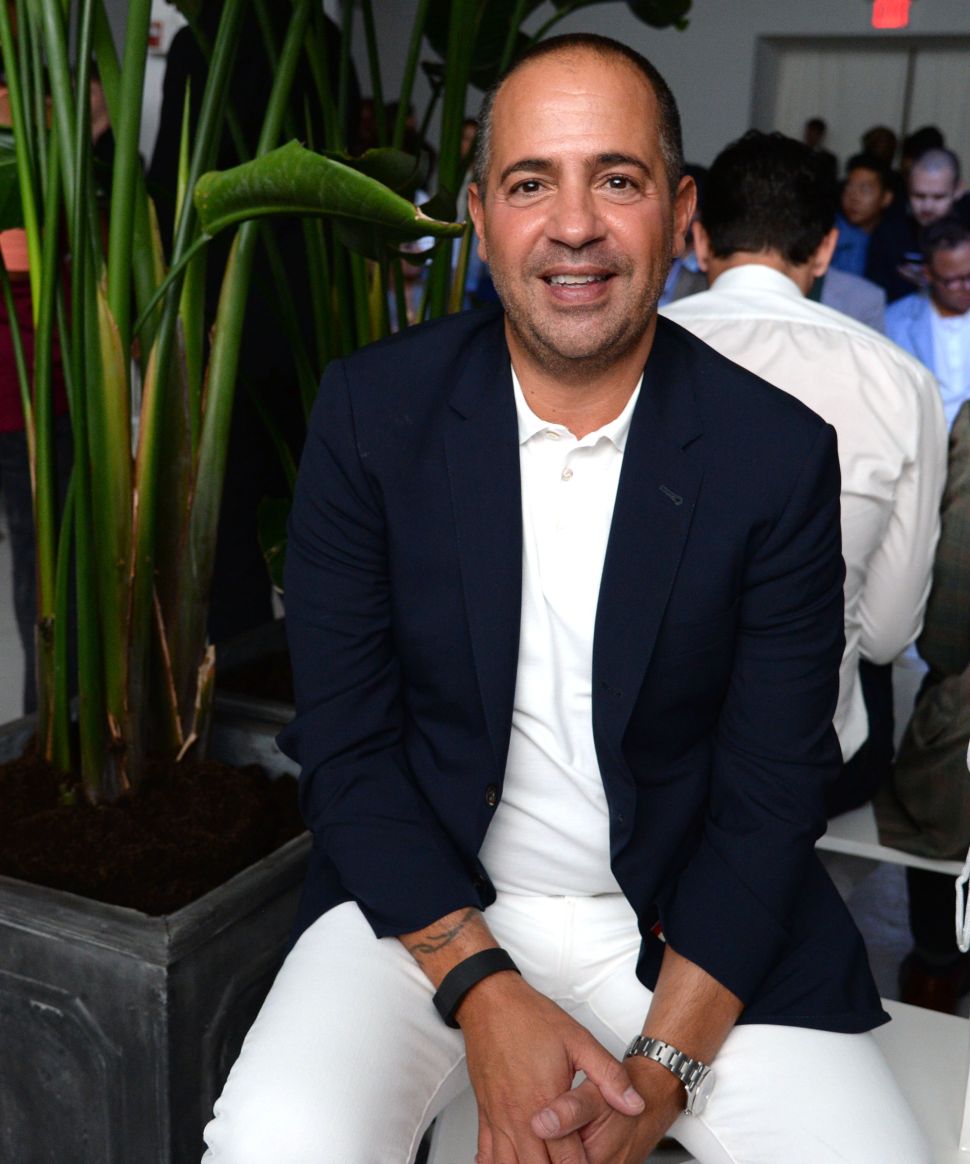 As the fashion director of apparel conference giant UBM, Tommy Fazio is the industry vet responsible for uniting emerging and mainstay menswear brands under one roof twice per year in New York and Las Vegas for the PROJECT trade show. 
25. MICHAEL WILLIAMS
Michael Williams is the founder of first wave men's style site A Continuous Lean. Since its kickoff in 2007, Williams has parlayed his internet fandom into a real business. In 2009 he co-founded Pop Up Flea, the "one-weekend at a time" marketplace with carefully selected roster of boutique menswear brands, and later a boutique public relations agency, Paul + Williams, focused on highlighting American heritage brands like Filson, Levi's, Shinola, and Red Wing Shoe Co. 
26. DAVID HART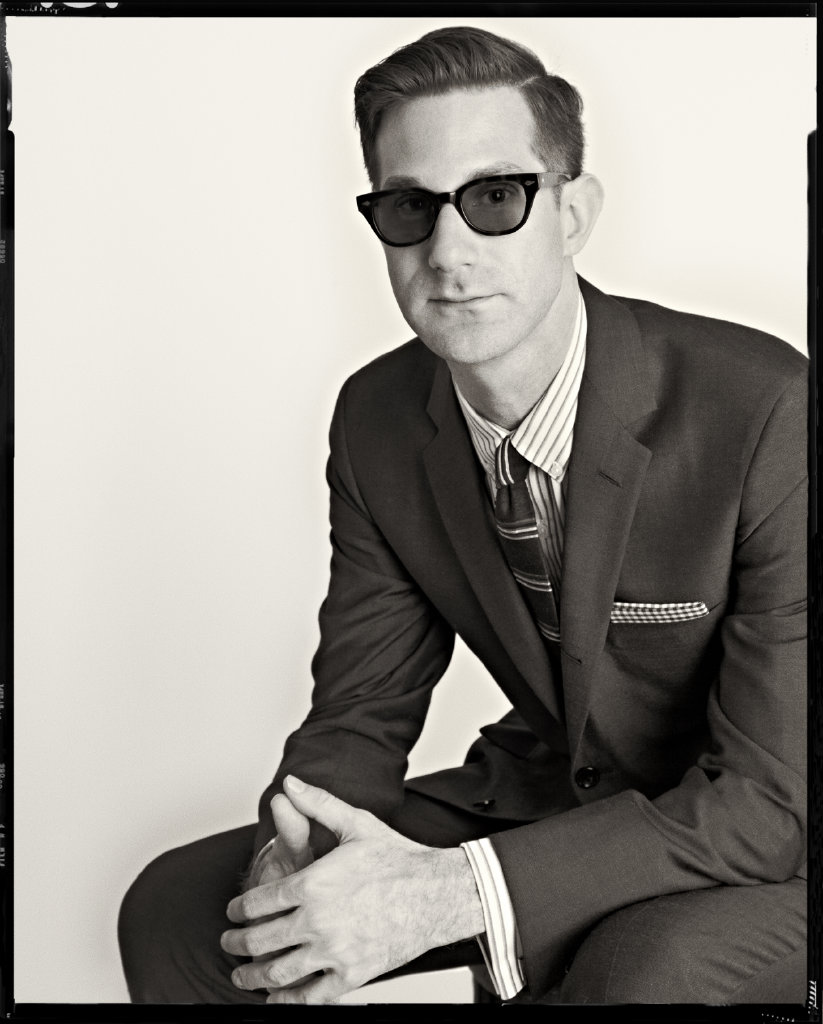 What started as an eponymous neckwear line in 2009 has steadily grown into a full range of celebrity-favorite men's looks created by David Hart. The Brooklyn-based designer aims to support the Manhattan's shrinking Garment District by creating all of his clothing in the United States. 
27. HERON PRESTON
When Heron Preston decided to turn the streetwear zeitgeist on its head by collaborating with The New York City Department of Sanitation, he earned the eyes and ears of the world beyond the fashion pack. As his first design outing, it set the tone for what was to come: streetwear with a biting commentary. 
28. GARRETT NEFF
This enterprising male model opted to profit beyond his good looks with Katama, a swimwear brand launched in 2015. Named after the Martha's Vineyard township by the same name, the collection of high-quality swimwear operates on a direct to consumer model and appropriately depicts the founder himself in all ad campaign materials. 
29. ENEURI ACOSTA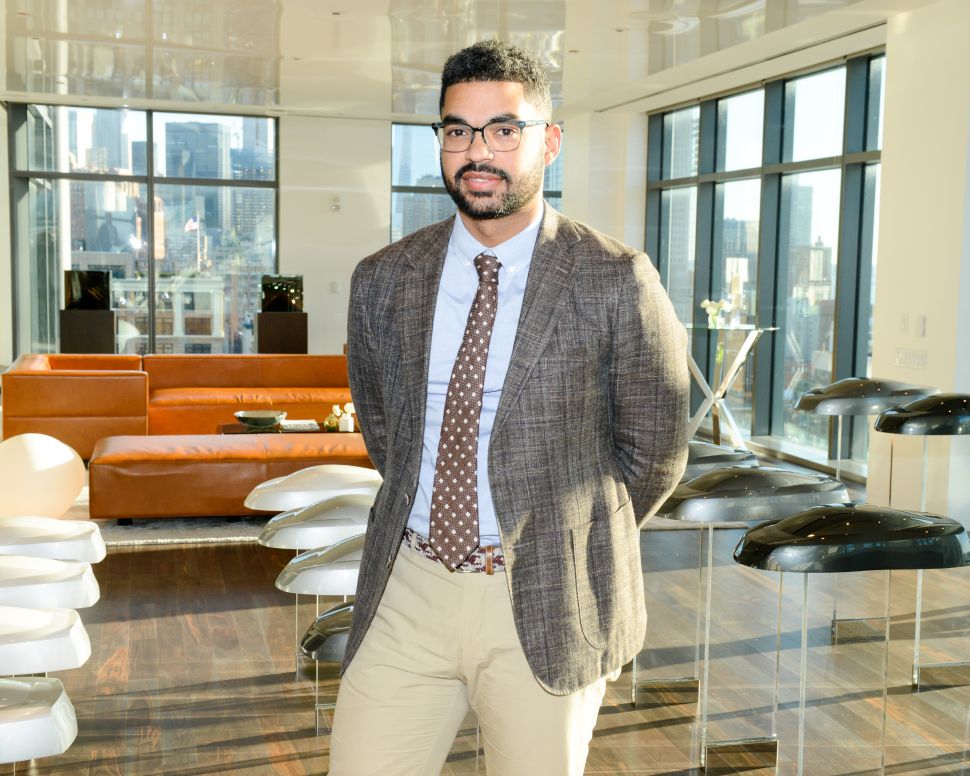 Eneuri Acosta has been the quiet puppeteer behind Cadillac's founding sponsorship and steadfast support of NYFW: Men's. Under Acosta's stewardship, the base of the carmaker's flagship office on the corner Hudson & Charlton streets in Soho is converted each season into a flexible show space where designers EFM, Deveaux, and Brett Johnson are all slated to show this season. Cadillac's fashion footprint also includes Retail Lab, a CFDA-backed program that gives up and coming designers a shot at experimenting with retail within Cadillac House. Each Retail Lab designer receives a 800-square-foot retail space, along with a $75,000 grant to use toward merchandise, staffing, and marketing of their retail shop
30. DONRAD DUNCAN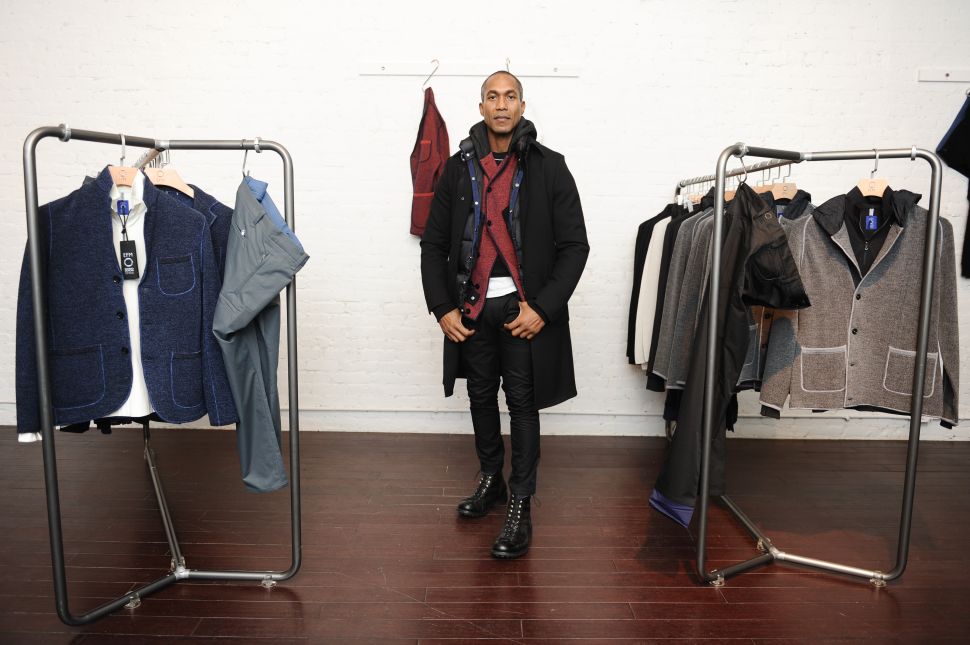 Donrad Duncan is the designer behind Engineered for Motion, or EFM, which first came into the limelight when it was picked up by Saks Fifth Avenue two seasons ago thanks to its unique mission of injecting a bit of athleticism into staple pieces like the car coat and navy blazer.