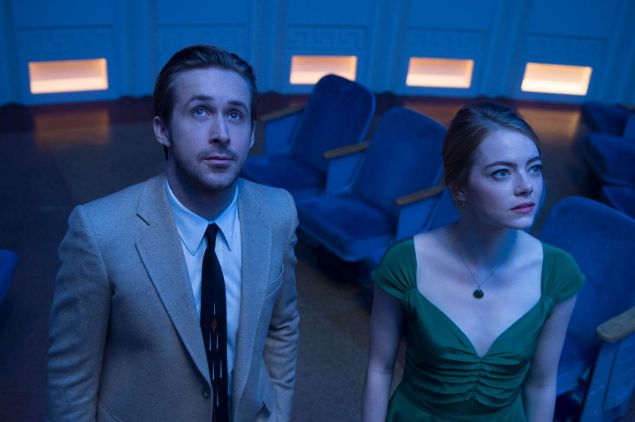 Thank you, Meryl! You do that kickass Golden Globes speech calling out Trump—and land yourself in the Best Actress nominations despite the fact that your title role as the bad opera singer in Florence Foster Jenkins is closer to Mamma Mia than Sophie's Choice.
Here are the major snubs and surprises among the noms:
BUMMER FOR YOU!
Annette Bening: The four-time nominee, never-a-win for her dizzyingly appealing and complicated single mom in 20th Century Women took it in the teeth in the Best Actress Category when Meryl preached her way in. Say hallelujah—just not for Annette.
Amy Adams: And right behind Bening, falling for Meryl, is another four-time nominee who was in the running for her starring role as a mother and linguist coping with aliens in Arrival. Don't even get me started about Nocturnal Animals—she was robbed!
Silence: Not even Marty Scorsese could pull out an Oscar nom much less Andrew Garfield for best actor or Liam Neeson for supporting.
 Jackie: While Natalie Portman got a nomination, her film about the tissues of JFK's widows in the days following the assassination didn't make the Best Picture cut (or even Best Hair and Makeup). They like you, Natalie, but your film not so much.
Hugh Grant: Couldn't Meryl have raised you up alongside her? Um, no, not this time, not this performance.
Finding Dory: Lost at sea in a year with strong animated feature competition from outside the Hollywood establishment like The Red Turtle, Kubo and the Two Strings and My Life as a Zucchini.
POP THAT CORK!
La La Land: Nailing 14 nominations, from Best Picture, Best Director, Best Actor, Best Actress, Best Cinematography, Best Score and two songs and tra la la, the musical that bewitched Hollywood met the record for most noms held by All About Eve and Titanic.
Mel Gibson: Talk about your career rehab. Gibson muscled out Lion's Garth Davis, who was recognized by the Directors Guild of America, as well as Denzel Washington for Fences and Silence's Scorsese.
Isabelle Huppert: In the great Meryl backwash that toppled Bening and Adams, Huppert stayed strong—can the French actress who has never before been nominated topple Emma Stone's ingénue and block powerful political Streep unleashed?
Hidden Figures: The crowd-pleasing late arrival about African American women behind NASA's first space launch gained three nominations: Best Picture, Best Adapted Screenplay and Best Supporting Actress for past winner Octavia Spencer.
Tanna: Australia got its first Best Foreign Language Oscar nomination for this drama about a hidden love affair among the Yakel tribe. In a year where so many great foreign language films—Elle, Julieta—didn't make the initial cut, Tanna powered through.
Hell or High Water: I've been in denial about this contemporary Western, considering Jeff Bridges a Best Actor lock but doubting the drama's staying power—but, no, it's a contender for Best Picture and Original Screenplay!
Fire at Sea: Meryl also made an impassioned plea for Gianfranco Rosi's doc about Europe's migrant crisis—and it landed in Best Documentary. So sorry to Weiner, The Eagle Huntress and Cameraperson.
As the Academy of Motion Pictures Arts and Sciences announced the nominations for this year's 89th Academy Awards to be hosted by Jimmy Kimmel at the Dolby Theater in Hollywood, California on February 26, the biggest surprise in the infomercial that the Oscars has become with its first live-stream of nominations is….that it actually worked!