Kathryn Bigelow bought this loft just two years ago.
Douglas Elliman
It's one of just four units in the building.
Douglas Elliman
All-marble bathrooms.
Douglas Elliman
There's a fireplace in the great room.
Douglas Elliman
From the photos, the apartment doesn't look too lived-in.
Douglas Elliman
The Tribeca building was formerly a production studio.
Douglas Elliman
The two-bedroom apartment is listed for less than Bigelow paid.
Douglas Elliman
There's a balcony off the master suite.
Douglas Elliman
Awards season is upon us, but it appears Oscar-winning director Kathryn Bigelow has a few others things on her mind.
Bigelow, who made history when she became the first woman, ever, to win an Academy Award for Best Director (for The Hurt Locker in 2010), is attempting to part ways with her Tribeca condo.
The Zero Dark Thirty producer and director (she was married to James Cameron from 1989 until 1991—they were both nominated for Best Director at the 82nd Academy Awards in 2010, for which Bigelow won) bought the two-bedroom, two-bathroom apartment at 449 Washington Street in 2015, doling out $3.03 million for the 1,665-square-foot pad.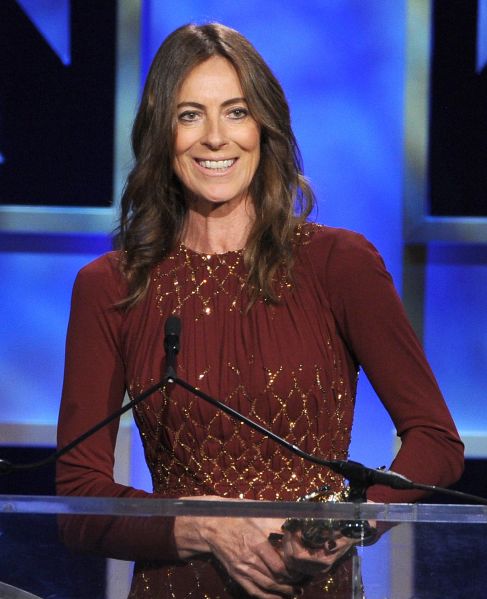 Oddly enough, it appears Bigelow isn't trying to make a profit on the place—it's now on the market for a mere $2.895 million, so even if it sells at full ask, she'll be taking a loss.
We wonder why Bigelow is so eager to rid herself of the loft, which is accessed by way of a private elevator landing. There are wide plank solid oak floors and 10-foot ceilings throughout, as well as a fireplace in the great room. The marble kitchen is outfitted with Viking and SubZero appliances, and the baths are marble as well, with radiant heated floors. There's even a cedar balcony off the master suite, according to the listing held by Douglas Elliman broker Iman Bacodari.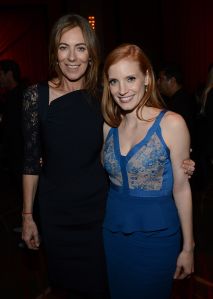 The building is comprised of just four units, and it seemed fitting that Bigelow selected an apartment within it. After all, the building was formerly a film production studio.
Perhaps Bigelow is taking a page out of Zero Dark Thirty star Jessica Chastain's book, and is considering a move away from downtown—Chastain sold her own Mercer Street duplex last year, to the historic Osborne at 205 West 57th Street.