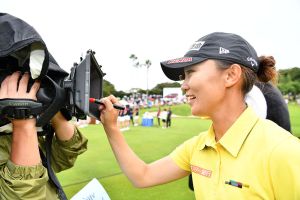 Buzzfeed is going hard into digital video, even laying off staff last year in order to make room for its hard pivot to moving pictures. Mashable made basically the same shift last spring, as well (including the layoffs), for basically the same reasons.
Video! That's what media needs. Words are pictures that don't move. And they aren't even really pictures. They are symbols. Who needs those? What our free to consume digital industry has been seeking to make it work is pictures that move and make sound. Then everything will be fine, right?
Parse.ly says—Slow your roll.
The web analytics firm came out with its latest "Authority Report" this morning, which opens with the following:
Video has long been hyped as "the next big thing," guaranteed to drive revenue to struggling online media sites. But, putting out video with no strategy, and assuming it will work, is not smart or sustainable.
Using data from its ongoing analysis of its clients' visitors, it found that video underperforms other formats for getting new eyeballs and holding people's attention. The company looked at four kinds of posts, comparing each one of them to what it calls the normal post (between 200 and 600 words, without fancy multimedia—like this one). The four categories were short form, longer posts, posts with video and ones with slideshows.
It found that longer posts handily led the pack in terms of holding people on the page, significantly beating the average normal post's engaged time. Parse.ly specializes in checking engaged time, using its technology to discern if a person is really looking at a page or just has the tab open.
Longer posts also got more referrals from Google, which could mean that it does better in terms of bringing new people to the site. If longer posts have one downside, they are less likely to see return visitors, but that could be an exchange worth making. No one can be a return visitor if they aren't a first-time visitor once. So pieces with more meat might be a better way to bring lots of new viewers in and maybe hold onto some of them.
Video, on the other hand, did not do well in this report. It performed the worst of any of the four formats in terms of engaged time and no better than a normal post for return visitors. Since video requires a much larger investment to produce, that might not be a strong bet to make if growth is the goal; however, if publishers find they are able to command significantly higher ad revenue for video content, it could still be worth it.
Video's so 2016 anyway. Everyone's podcasting now. Plus, this whole analysis assumes that a company's goal is to get eyeballs on its website, but many media outlets have come to view their real estate on YouTube or Facebook as comparably important to their URL, so your mileage may vary.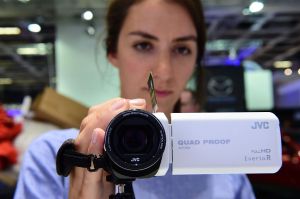 Parse.ly made the report looking at its data on the more than 700 publishers in its network, randomly selecting as many as 2,000 normal posts from each one and comparing them to up to 2,000 more posts in the other formats. It excluded data about formats where a publisher had very few posts that fit.
Parse.ly offered a number of guesses about why video might not be quite so hot as once thought, but we'll add one of our own: it's tougher to get away with watching video at the office.
UPDATE: Parse.ly revised its final report after sharing an early draft with the Observer, which had different wording than what the Observer initially quoted. This post has been updated with the final language. Jan 12, 2017 11:28 AM.