For many celebrities, the moment of being star-struck—the "oh my god, it's actually that person from all of those things, and they're right there in front of me"—comes as soon as you see them. Not for Patrick Warburton.
For Warburton, I was star struck only the moment I heard his voice. A dozen memories of cartoon characters began fighting their way to the forefront of my subconscious while my brain tried to focus on the very real human person in front of me.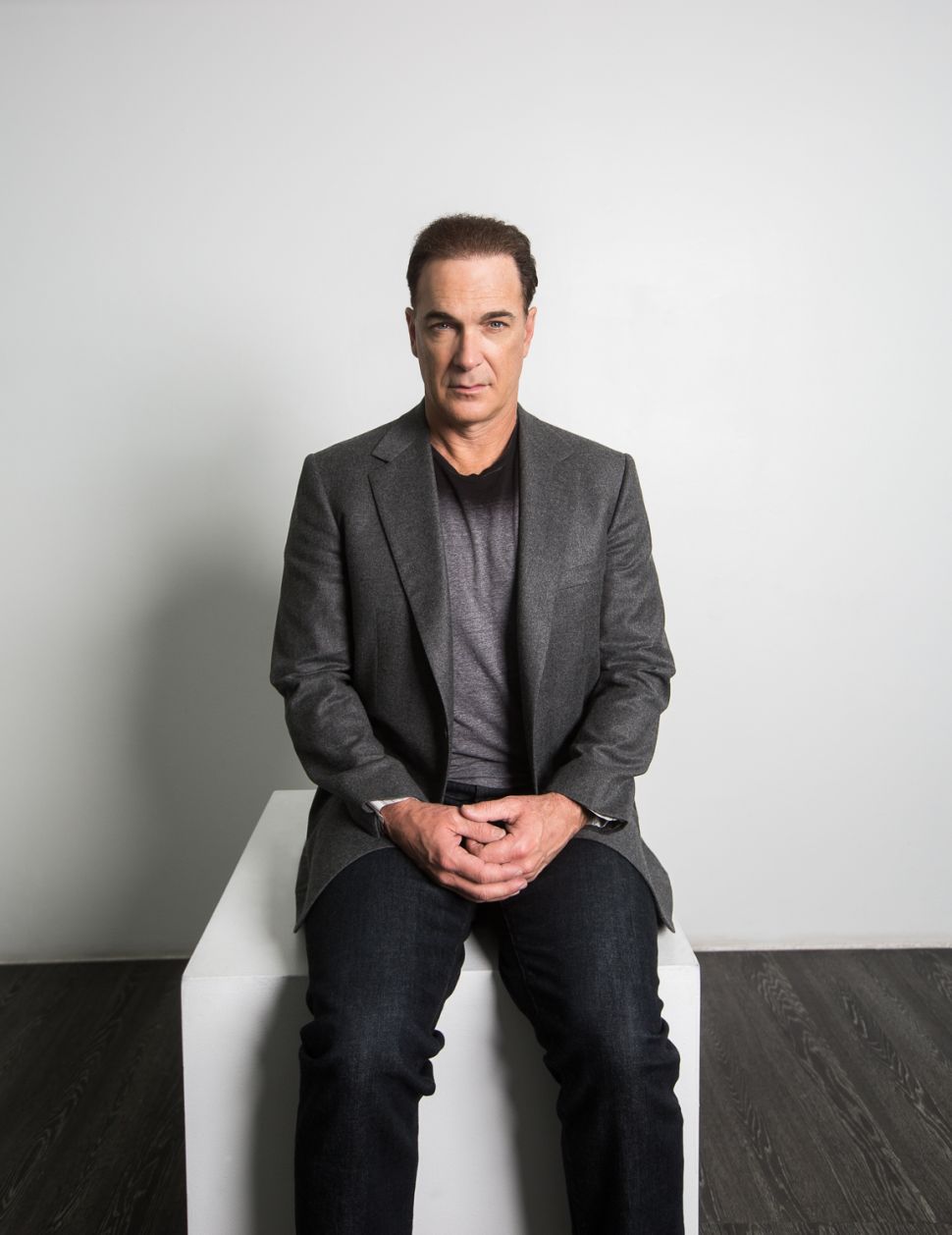 Even if you don't know his name, you almost certainly know his voice: the distinct bass, resonate like an echo in a cave that you've heard in Kim Possible, Emperor's New Groove, Family Guy, and more. Now, Warburton is lending his gravelly gravitas to Lemony Snicket, the fictional author of A Series of Unfortunate Events and the narrator of the new eponymous series on Netflix co-starring Neil Patrick Harris which follows the increasingly miserable saga of the unlucky Baudelaire orphans.
"Initially, I found out about it from a text from [executive producer Barry Sonnenfeld]. It was very brief: Can you come to Vancouver for five months and do my Netflix series? Warburton said. "I'm not even sure he made mention of what it was at first. In fact, I'm quite sure he didn't. But when Barry Sonnenfeld summons you, you go."
As it turns out, the role is something between Rod Serling and a detective in a film noir—Snicket is the narrator, but also a character in the show, tangentially and mysteriously related to the Baudelaire orphans, and the fire that orphaned them. Warburton weaves in and out of scenes—wearing an old fashioned bathing costume when the Baudelaires are at the beach, a sailor's sweater when they're on a boat—providing exposition, invisible to everyone but the audience.
It was an early noir role that drew the Unfortunate Events creative team to Warburton. Daniel Handler, the real author, loved Warburton in 1999 pulp film The Woman Chaser and pulled up clips of the movie on YouTube to show the rest of the writers working on the show why Warburton would be a perfect Snicket.
"It's a quirky movie," Warburton said. "But I've had some artists that I really, really respect approach me and say they love that film. The first time I met Patton Oswalt, that's what he said, and I really appreciate his work and think that he's got one of those great minds, and great perspectives, so it's really a great affirmation that you did something cool when Patton Oswalt or Daniel Handler says 'I love this film.'"
Although Warburton's career has tilted towards comedy (remember Elaine's on-again, off-again boyfriend Puddy on Seinfeld?) The Woman Chaser shows off the soberness that makes A Series of Unfortunate Events on Netflix work so well. Yes, it's a story about orphans, but it's all done with a wink and a smirk and an exaggerated, almost cartoonish visual palate. Daniel Handler wrote the books as more witty than morose. Warburton, then, was faced with a daunting challenge: narrating a tragic story that's serious but not too serious, making it funny without seeming blithe, aimed at children but not condescending.
Needless to say, he pulls it off. Warburton is a pleasure to watch and, it hardly bears even saying, a pleasure to listen to.