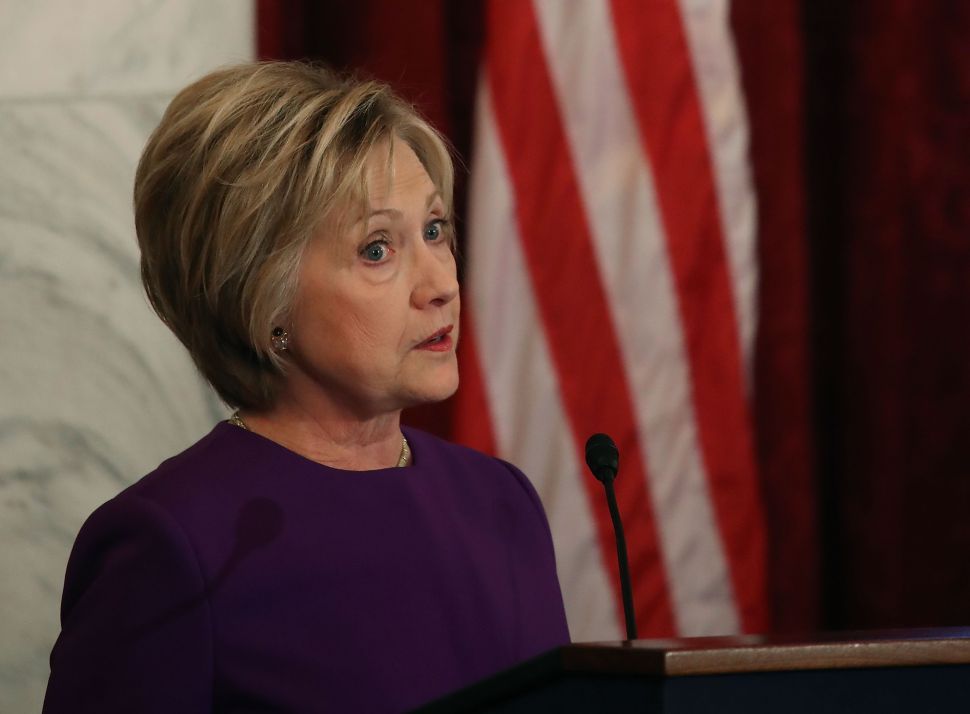 Hillary Clinton's embarrassing loss in the 2016 presidential election invoked hope that perhaps this meant the end of the Clintons overshadowing the Democratic Party in the national spotlight. Then, last week, several news outlets began reporting that party officials were pushing the concept that Hillary may run for mayor of New York City, citing her favorable election results in the city. The New York Times entertained the idea, writing that the rumors began circulating weeks ago and had recently picked up momentum. The New York Post editorial board wrote an op-ed entitled "New York City needs Hillary Clinton to run for mayor."
Clinton has doubled down on her penchant for political expediency, most recently by tweeting to steal credit from Sen. Bernie Sanders over a free public college tuition plan the Vermont senator announced on January 3 with New York Gov. Andrew Cuomo. During the Democratic primaries, Clinton attacked Sanders, saying it was one of his "pie in the sky" ideas.
Such speculation is sure be a fixture at political water coolers over the next several months. Despite the damage that the Clintons have done to the Democratic Party, they likely will not leave the national stage anytime soon, especially while the establishment maintains a favorable opinion of them. Many Clinton campaign staffers have been rewarded with top Democratic National Committee (DNC) positions and more access into the party's inner workings, and Clinton's running mate, Sen. Tim Kaine, has been cited as a possible 2020 Democratic presidential candidate. Additionally, touting that Clinton won the popular vote, Democrats have continued serving her agenda.
Instead of recalibrating their focus to important issues, Democrats are distracted by Russian election interference, and continue to waste resources with campaigns casting doubt over the authenticity of the election results. They've called for recounts, petitioned electors of the electoral college to defect, and even challenged Congress' official count on January 6. (This failed to gain any real traction.)
Just as the party coalesced around Clinton's presidential candidacy—virtually clearing the field of viable opponents running against her—Democrats will once again fall in line behind Clinton. If she was serious about running for mayor of New York City, Mayor Bill DeBlasio would likely step aside in order to facilitate her comeback to politics. Clinton still maintains a vast network of wealthy donors, with whom she held a private party in December in New York City.
Last week, Sen. Bernie Sanders told NPR, "you can't simply go around to wealthy people's homes raising money and expect to win elections." Unfortunately, the rest of the Democratic Party has yet to grasp this concept. Perhaps it would be best for the Clintons to let the party evolve without them, but, given the modus operandi of the Democratic establishment, we likely haven't seen the last of Bill and Hillary.