Art dealer Judith Hess is still trying to find a buyer for this Tribeca abode.
Corcoran
The building's interiors are designed by Andres Escobar & Associates
Corcoran
Hess bought the apartment just one year ago.
Corcoran
Hess already purchased a Soho penthouse.
Corcoran
The amenities look quite nice.
Corcoran
Hess' unit is on the seventh floor.
Corcoran
A tenant is currently in place in the three-bedroom condo.
Corcoran
The place has been redecorated since we last saw photos.
Corcoran
Perhaps she left one piece of art on the walls.
Corcoran
A peek into the apartment when Hess resided there.
StreetEasy
Last May, art dealer and broker Judith Hess put her sleek Tribeca condo on the market.
Hess attached a $4.5 million price tag on the seventh-floor apartment at 5 Franklin Place, though the listing didn't get quite as much attention as her friendship with Prince Andrew, the Duke of York, has. She's been linked to the royal in the past, particularly after she joined Prince Andrew at Royal Ascot in 2011. After the dating rumors, Hess clarified the two are "simply longtime friends."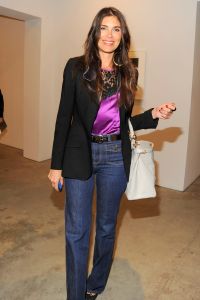 But her 1,967-square-foot Tribeca abode didn't garner too much buyer interest, as Hess subsequently removed the listing and instead opted to offer the three-bedroom, 3.5-bath unit as a pricy rental. 
But Hess still wants to bid a more permanent farewell to the place, and the apartment is back on the sales market, with a minor price reduction to $4.2 million.
There are oak hardwood floors and west-facing oversized windows, as well as an open kitchen with marble countertops, island and backsplashes and Bosch and SubZero appliances. The master suite is fitted with two walk-in closets,  per the listing held by Corcoran broker Victoria Ye, and a bathroom with a double vanity, Waterworks fixtures and a separate tub and shower.
The listing notes the home "can be delivered vacant or with a tenant in place," paying $11,500 a month until August 2017. There are also a number of décor changes since we last saw photos of the place.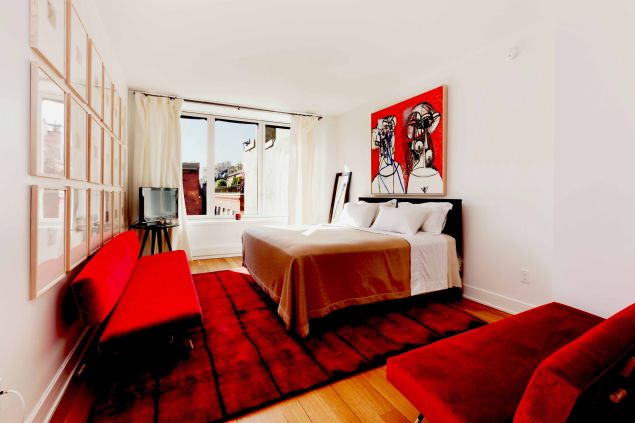 The red-themed bedroom, complete with velvet couch, is gone, and a nursery replaced one of the bedrooms. Perhaps most notably missing is Hess' impressive art collection; she'd previously hung works by Richard Prince and Jeff Koons in the Tribeca pad.
Hess tired of the Tribeca home quickly, considering she bought it in January 2016 for $3.4 million. But she did purchase a $3.6 million Soho penthouse this summer, and it's hard to compete with the ideal location at 139 Spring Street. Plus, there's plenty of wall space; perfect for the aforementioned art collection.