The athelisure trend may have officially peaked, much like Williamsburg. First, there was an entire activewear line made for yogis. Then, there were the infamous leather workout pants created by ADAY. And now, Prince Harry has debuted a new athleisure look, after he was spotted running in spandex leggings with shorts on top of them. Like Robin Hood, he's officially a man in tights.
Prince Harry was running for a good cause. He was supporting The Running Charity, a program working with homeless young people by running with them to build confidence. The non-profit focuses on changing the lives of people from 16 to 25 who are homeless or at risk of homelessness, with programs in London and Manchester.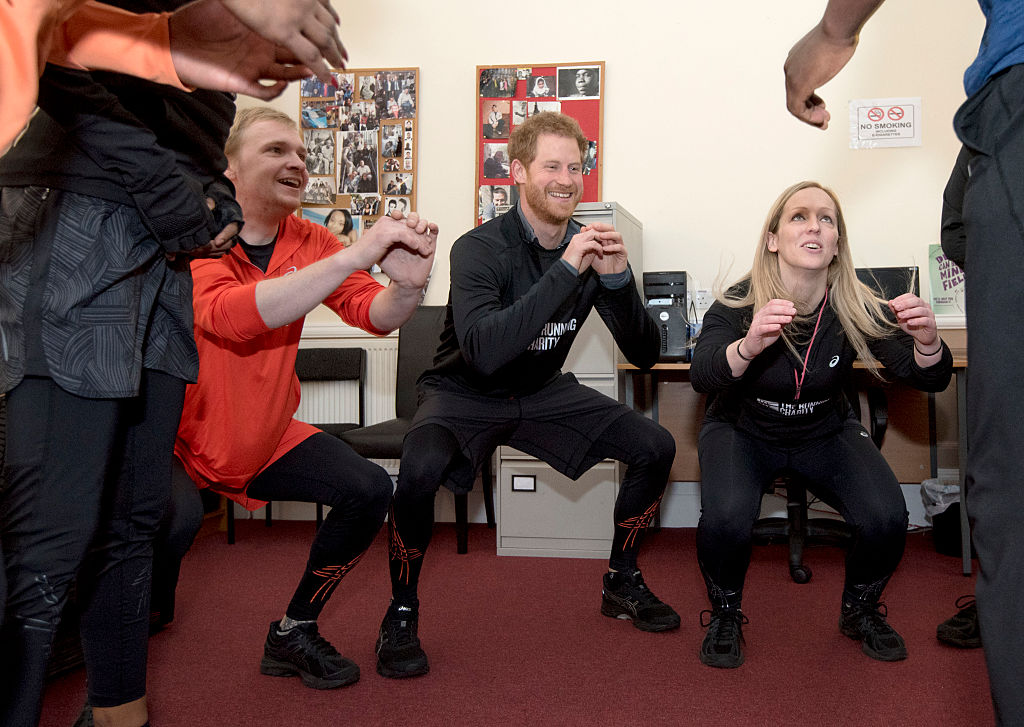 According to the Kensington Palace Instagram, Prince Harry took a mile run around North London with young people from the charity and the staff to hear about their lives. Much like his sister-in-law Kate Middleton, he's unafraid to work on issues that really matter, directly with the people they impact.
While Prince Harry has always been athletic (see: his many, many polo matches over the years and his rumored romance with horsewoman Athina Onassis), he's rarely spotted working out in the wild, even though he's known to be a fitness fanatic. Perhaps he'll use 2017 to get super swole, à la Drake. May we suggest a Spartan Race or Tough Mudder? His meggings would certainly be made useful.