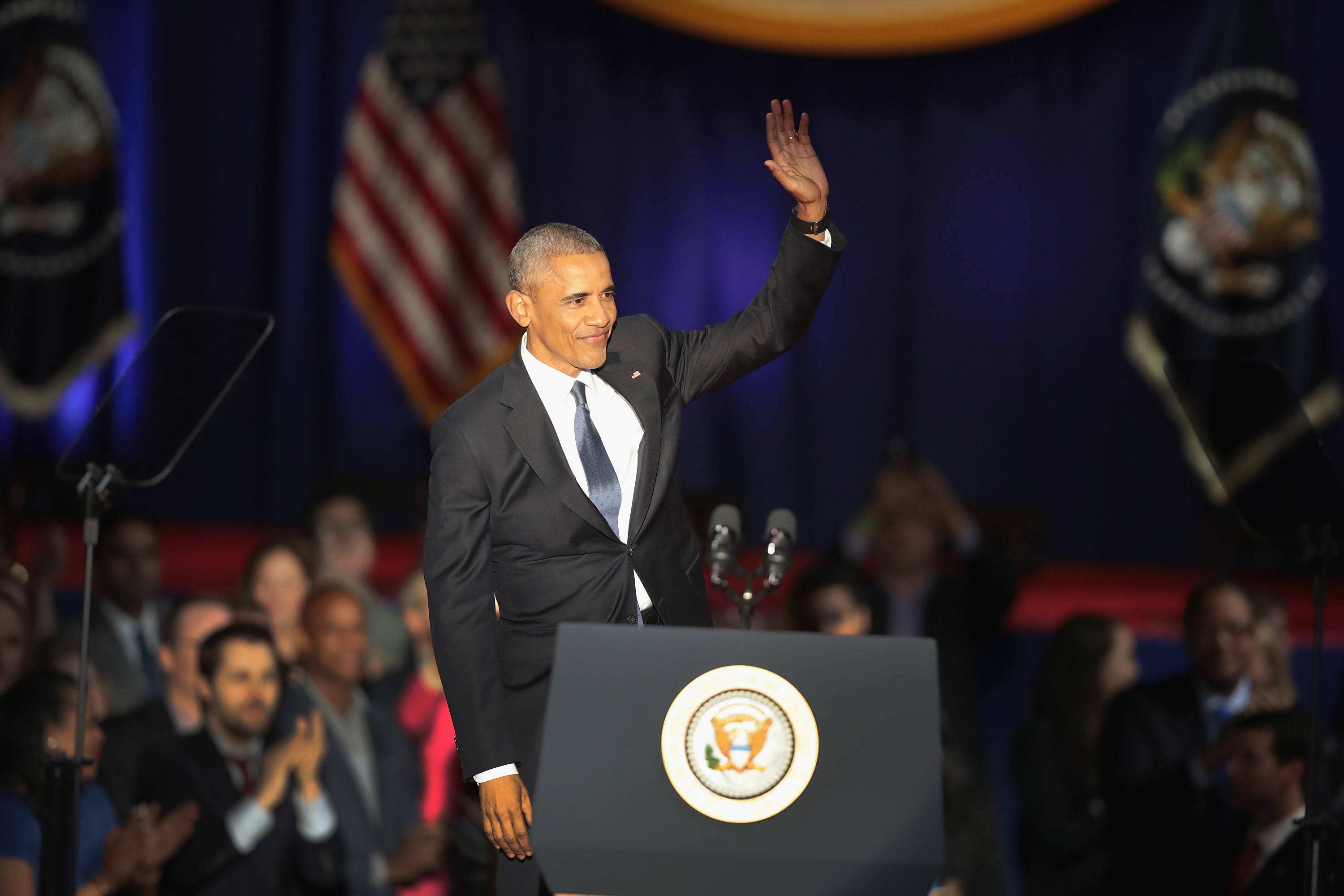 As we bookended a historic week by honoring the life of the Reverend Martin Luther King and then inaugurating Donald Trump a few days later, the contrasts within our country could not have been clearer. And though we pride our country for its diversity and discourse, there has been little room for celebration, as all of us, regardless of political affiliation, are still recovering victims of the ugliest presidential campaign in our country's history.
We are living in uncharted territory. The great majority of Americans voted for the defeated candidate in the presidential election. Through the actions of the Russian government, a borderless entity called Wikileaks, and our very own FBI, we have seen our electoral process taken away from us. And since the transition of power began, our country's government has transformed itself into a true reality show.
Noble Laureate Bob Dylan once sang, "We sit here stranded, though we're all doing our best to deny it." While written during a different moment of change and instability in our country's history, the words capture the feelings of most Americans.
We stand at a moment where we do not know what to do.
We stare at our news sites and televisions numb with uncertainty, anger, and fear, as we question whether our future was created ourselves, or if it was created for us. The reaction has been insular, making its way out publicly only through armchair activist on social media.
To create needed action during this moment in our history, and best address the effects of the presidential campaign, the Election Day results, and the transition, further orthodoxies need to be challenged, specifically the institution of the "post-presidency."
Historically, there is a clear blueprint for the modern post-presidency—creating a library, launching a foundation, chairing a disaster relief project, writing a memoir, and playing golf. In the past, these actions were suitable after the transition of power, but at this moment our country needs much more.
Out of office now, President Obama must consider reimagining the post-presidency and going far beyond his predecessors.
It is not a coincidence that we say goodbye to the Obama presidency the same month we celebrate the life of Dr. King. As a private citizen, Obama could, if he chooses, carry Dr. King's legacy as a private citizen. And ultimately, if he does, it could be his greatest contribution to the country.
As a community organizer and global leader, he could be not only the voice of hope, but also the voice of activism during these terribly concerning times. A proactive post-presidency could provide Obama the opportunity to finally address issues head on, and be the leader we always wanted to be, without the chains of protocol and diplomacy that sometimes serve as barriers for elected officials.
In the Obama post-presidency, Dr. King's root causes are still relevant today, perhaps more than ever.
We need to ensure every American not only has the right to vote, but is energized to do so. That activism and demonstrations are effective, organized, and peaceful. And that opposition, especially to the actions of a Trump presidency, are unified and strong.
Our millennium is still in its infancy, yet we have already been witness to the 2000 and 2016 Democratic nominees unwilling to fight and organize when challenged on Election Day. We have a new president who challenges all of us through fear.
For immigrants, the fear of deportation. For the tens of millions of families who depend on the Affordable Care Act, the fear of losing their Health Care. For those who believe in science, the fear that we have taken significant steps back on climate change. The list is long, and it grows every time Donald Trump responds to criticism by personally calling out someone by name.
Back in 2001, eight years before he became President, Barack Obama had just lost a congressional primary by a 2 to 1 margin. In the years that followed, through the aftermath of 9/11, wars in Iraq and Afghanistan, and economic policies that eventually created the great recession, Obama, as a citizen, created a campaign that eventually changed a country. Now, once again, as a private citizen, the need for his leadership continues. And if he chooses to reimagine the post-presidency during this difficult moment, perhaps he will help create what Dr. King called a "beloved community."
For the sake of our country, I sincerely hope he will heed the call and that we will soon hear, "yes he will."
Matthew Frankel is the founder and president of MDF Strategies, a New Jersey-based communications and engagement firm. He has served as a Capitol Hill press secretary, a corporate communications executive, and is a 2017 Leadership Newark Fellow.