Anyone who has ever lost work to a browser suddenly shutting down or an unplanned reboot by Windows should feel for New York City's special education teachers. For a long time, that happened to them constantly as they tried to complete records using a giant, expensive piece of software procured to make that kind of recordkeeping faster and more accurate.
Special educators serve roughly one in seven of the 1,038,727 students in New York City schools who are eligible for some form of extra services, but a piece of very expensive software appears to be getting in the way of children receiving help the law entitles them to. In that way, that software is similar to the 2013 rollout of the Obamacare website, HealthCare.gov. In both instances, private contractors set up websites to help people in need that became roadblocks to assistance, while costs ballooned and controversy festered.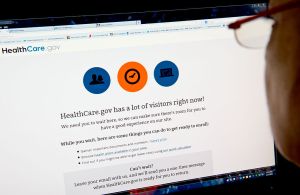 The big difference: HealthCare.gov got fixed.
The New York Department of Education (DOE) built the Special Education Student Education System (SESIS) to track individual plans for each of the 141,553 special-ed students. SESIS cost tens of millions of dollars to build. It also cost tens of millions more in labor settlements after the schools paid teachers back for recordkeeping outside of work hours. On top of that, it may be that fewer students are getting mandated services since the shift to digital.
So Public Advocate Letitia James sued the school system to find out.
Usually, when we hear there's a lawsuit, we assume someone is after money or policy change. In this case, James simply seeks a public hearing in court to investigate SESIS and its failure to report on students in special education. Her petition to the New York State Supreme Court wants answers to eight specific questions, concluding, "A summary judicial inquiry will bring to light important information about how well Chancellor Fariña and DOE have met their obligations to provide a free, appropriate public education to children with disabilities."
$75.5 million lost in labor disputes over a $69 million piece of software meant to make work more efficient
In August, Acting Manhattan Supreme Court Justice Lynn Kotler ruled in favor of James, but the her inquiry is on hold while DOE appeals. Their case should proceed sometime early this year.
But James' suit is just the latest squabble in the the ongoing drama surrounding SESIS, which first broke into the public conversation in 2013. There have been three very public controversies caused by the platform. In the following, we put those three critiques together in one piece, reported entirely from publicly available accounts and documents.
Where did SESIS come from?
SESIS was born in a quagmire.
Federal law requires that public education provide education for everyone, including making appropriate accommodations for students that need them. In 1988, Congress permitted schools to submit certain special education-related expenses to Medicaid. Every student in special education gets what is called an IEP, or individualized education plans. Teachers have to track work or progress toward achieving objectives on each students IEP. Some services requried in an IEP are billable to Medicaid, and once upon a time schools billed a lot to the feds.
In 2005, the Office of the Inspector General found that New Yorkers had been reimbursed for a billion dollars in expenses that should have been "disallowed" statewide.  In a 2009 settlement, the city agreed to pay D.C. $100 million. So, obviously, the city had a strong incentive going forward to document any and all Medicaid related expenses thoroughly so that they could be submitted unimpeachably to Medicaid.
In 2008, DOE created a request for proposals for a computer system to track IEPs, replacing the prior paper system. It contracted with Maximus, Inc. to build it. As former Comptroller John C. Liu reported in a 2013 audit, the initial contract called for spending $55 million over five years, but that total had risen to at least $67 million before the contract expired.
The Independent Budget Office (IBO) later put the cost to build SESIS at $69 million. Adding in the ongoing maintenance budget, SESIS software cost $121.1 million through 2015 (excluding payments toward a labor settlement, described below).
Why do teachers say SESIS made teaching harder?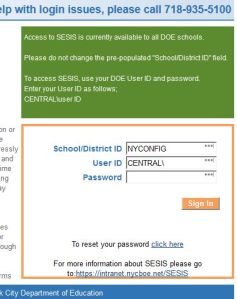 Rather than saving teachers' time, the software wasted it.
It robbed from both special educators' instructional and personal time. Even today, the lousy user experience design of the software jumps out even without logging in. Take a look at the screenshot to the right from the SESIS sign-in page.
First, it's never a good sign when cloud software has to prominently include a phone number for log-in support in its header. If just opening the system is that hard for users, it might be time for site designers to take a step back.
Next: if users shouldn't change the school district ID, then why even show that field? And why pre-populate the USER ID field with that coder-looking "CENTRAL" text?
As this intro video about navigating the system explains, teachers are meant to enter their user ID after the backslash, running counter to the way every other login on the internet works. But the fundamental travesty lies in how SESIS saves teachers' work (or doesn't).
The narrator of the video cautions, "You should always exit the system using logout to ensure your work is saved. SESIS will automatically log you out of the system after 40 minutes of inactivity, but will not save your work."
So if the system initiates a logout, it trashes the user's work. Does that sound like a recipe for disaster?
According to Liu's audit it was. It documents multiple SESIS users who say that they lost work any number of ways, either from premature logouts, glitches or failure to upload external materials, forcing them to start afresh.
Additionally, a 2016 report from DOE itself admits that "there is no direct linkage between SESIS, where a student's IEP is stored, and the Student Tracking And Registration System (STARS), where a student's course information is entered and stored." Who could have imagined that interoperability might have been helpful? We'll return to this point, but it's worth mentioning here to illustrate the platform's poor planning and design.
SESIS has been so cumbersome that, in May 2013, an arbitrator awarded teachers who worked with SESIS $38 million to compensate for unpaid overtime incurred by teachers wrestling with the platform outside of work hours. Conveniently, because SESIS kept track of when users were logged in, it was easy to see when teachers were using it outside of school hours. In December, the arbitrator awarded an additional $4.5 million for the same issues in the same time period. Finally, last month, special educators won a final $33 million for work done on SESIS outside school hours since the prior round of arbitration. That's a total of $75.5 million lost in labor disputes over a $69 million piece of software meant to make work more efficient.
Each of the linked accounts comes from the United Federation of Teachers, which represented the teachers through arbitration, but much of it is corroborated by documents from the comptroller, IBO and public advocates' offices.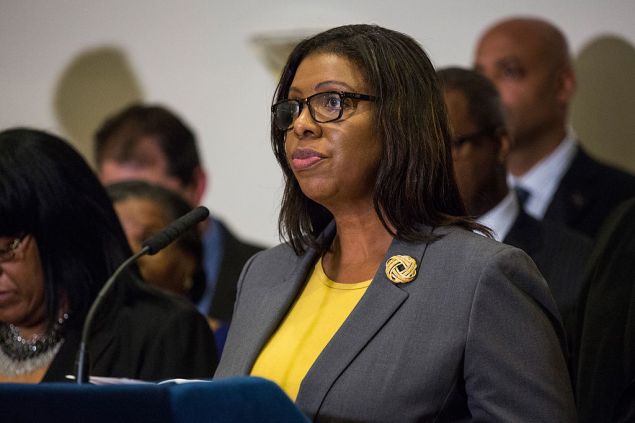 How has SESIS cut into the education budget?
Though SESIS arose from a system in which schools were found to bill much too much to the federal government, since launching it, DOE has billed far too little.
In August 2014, Comptroller Scott Stringer's office published a policy brief that estimated that DOE has missed out on an estimated $356 million federal Medicaid dollars for services to special needs children. Stringer arrived at that figure by comparing how much DOE budgeted each year in Medicaid reimbursements and how much it actually recouped.
For the years 2012 through 2014, it budgeted $117, $167 and $117 million in Medicaid reimbursements. It took in $37.4, $5.6 and $2.2 million respectively.
Last March, IBO did a new analysis raising the budgeted Medicaid shortfall to $373 million.
Which raises the most important question.
Are students with special needs getting services that Medicaid isn't paying for or are they just not getting services?
Anecdotally, students are not getting services, or they don't get them as quickly as they should. Objectively, SESIS makes it difficult to impossible to know how well the school system services students in special education overall, as the IBO has pointed out.
In March 2015, the mayor signed into law legislation that required "an annual report regarding the evaluation of students for special education services and the provision of such services during the preceding academic period." When the bill passed out of committee, Chalkbeat reported:
The reports, which would include city wide and district-level data, would show how long students wait to be evaluated, and then receive, special-education services; the percentage of students "in full compliance" and "in partial compliance" with their individualized learning plans; and a breakdown of those statistics by students' race, gender, English language learner status, grade and free or reduced-price lunch status.
In its first report to the council in 2016, DOE complained that due to its own system's "inefficiencies," producing such a report required "labor-intensive, manual, time-consuming processes." In admitting as much, DOE made James' case against the school system.
Her petition cites a survey a parents of special education students. It found that 28 percent said their kids had not begun receiving services six weeks into the school year and that another 31 percent reported their children were not receiving all the services mandated in their IEPs.
"Put simply, IEP-mandated services are the foundation upon which a child's developmental and educational progression depends," James wrote to the court. "When children go without their IEP-mandated services, they are denied the free and appropriate public education to which they are entitled and they may suffer serious consequences, including developmental delays and educational setbacks."
The suit comes under a little used section of the City Charter, which empowers the public advocate, among others, to seek a summary inquiry in matters of the public interest concerning officials and agencies. In that inquiry, witnesses can be summoned by subpoena to appear before the court and can be found guilty of perjury if they submit false testimony. Testimony and findings then become a matter of written public record.
Thus far, DOE seems to resist greater transparency around SESIS. For example, it objected to Liu's audit. Today, it is appealing the public advocate's petition for an inquiry before the court. According to the New York Law Journal:
City attorneys argued that the [Charter's summary inquiry] provision—originally adopted in 1873 under reforms prompted by the "Boss" Tweed political corruption scandal and modified in 1936—could not be invoked for James' inquiry because James is alleging the SESIS system is ineffective, not corrupt.
When that's an agency's defense, it's time for everyone to sit themselves down, open their hearts up wide and have a real good talk.