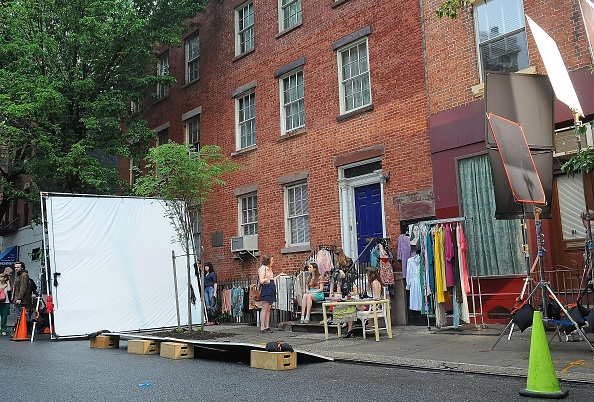 When he bought a house in Ditmas Park a decade ago, Tom Parker didn't realize he was about to enter the entertainment business.
But shortly after he and his wife Elisabeth moved in, location scouts came calling, slipping inquiries under the front door of their turn-of-the-century Victorian. The couple—he's an art dealer at Hirshl & Adler and she is head of the rugs and carpet department at Christie's, put their heads together to discuss.
"We got this letter, and we thought, 'Well, that's sort of funny,'" Mr. Parker recalled. "'Let's give them a call.'"
And so a star (the house, not the Parkers) was born. Over the last ten years, their home has hosted shoots for productions including Girls, The Good Wife, Smash, and a reboot of the classic 1970s children's show The Electric Company. Perhaps most notably, it recently stood in for the family home of Cold War lawyer James Donovan (played by Tom Hanks) in Steven Spielberg's 2015 film Bridge of Spies.
According to numbers from the Mayor's Office of Media and Entertainment, there are currently around 100 television shows or feature films under production in New York. Add to those the ever-present raft of advertising shoots, and you've got a city basically bristling with camera crews. They've got to do their work somewhere, and if you've got a home with just the right look, that somewhere could be your living room.
"If I have clients that are buying brownstones or townhouses, I always mention it to them as a possible extra source of income," said Terumi Matthews, an agent with TripleMint. "It's pretty much a no-brainer."
Ms. Matthews speaks from experience. An actor prior to taking up real estate, she and her husband rent out their Red Hook brownstone for shoots, something she said has become increasingly common in the neighborhood.
"It's great," she said. "It can be great money. It's easy. Once you get the job, the [crews] pretty much prep everything. They come in and put down paper on the floors, move your furniture around. They kind of take care of all of it."
The hard part, Ms. Matthew said, is actually booking the shoot. "You get a lot of scouts [coming by], and then maybe only a couple of jobs," she said.
Though, even when things don't work out, they can still kind of work out. Ms. Matthew's Montauk house was recently up for the role of main character Alison Bailey's home in the Showtime series The Affair. Ultimately, the show went with another location. Ms. Matthews ended up renting her home to house the production team, instead.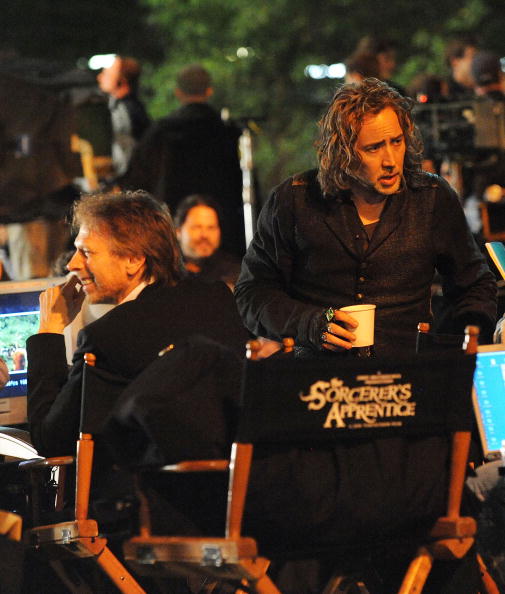 Stribling agent Janice Silver had a similar near-miss years ago. A location agent for the Nicolas Cage movie The Family Man called her and asked if she had any listings that might work for the film.
"They were looking for a prewar apartment with high ceilings and a fireplace," she recalled, a description she noted, that matched her own place perfectly. "I described my apartment, and they said, 'Yes, that's just what we're looking for. Can we send somebody over?'"
"Then they said [the movie was starring] Nicolas Cage and Tea Leoni," she said. "And I thought it sounded like so much fun. I'd get to meet Nicolas Cage, my apartment could be in a movie, and they would pay me. What a great idea."
After learning a little more about the process, though, Ms. Silver started to cool on the notion.
"First of all, they came to me and said, well, you'll have 60 people in your apartment," she said. "Wait a minute, 60 people? I'm picturing like, oh, you know, Nicolas Cage would be in my apartment along with like three other people."
Next, Ms. Silver recalled, "they came in and said, okay, we'll probably take all your furniture out and repaint the walls, but we'll put it all back. I said, 'What? Put it back?' I just spent a lot of effort and money redoing my apartment. How can they put it back?"
The final straw was when she learned she would have to move out for the duration of the shoot. "I said, 'Well, you know, I have cats. Where am I going with these cats?'" she said. "The whole thing was just like, okay, this is never working out."
Since then, Ms. Silver has embarked on a side-career as an actor, giving her a perspective that only confirms her decision to put the kibosh on the Nic Cage shoot.
"I see what goes on at location shoots and in peoples' homes," she said. "Everyone is careful. They're not ruining things on purpose. But there are huge cameras and wires and things. In one house the lighting people accidentally melted somebody's ceiling. So I see what goes on."
In some cases, though, a shoot can change your home for the better, noted Jos Mansell, an agent with Mdrn. Residential. Mr. Mansell worked in advertised before getting into real estate, and, he said, in several productions he worked on, homeowners walked away with some fairly substantial upgrades.
"There were people who got gorgeous backyard landscaping done, people who had a hot tub installed, which then became theirs," he said. "A kitchen was gut renovated and filled with Wolf ranges and Sub-Zero fridges, brand new Baccarat fixtures and lighting, a complete redo of the cabinetry. There are definitely perks that I think people don't realize."
More commonly, the perk is money. Depending on the size and budget of a shoot, homeowners can typically earn between $3,000 and $15,000 per day, said Michele Howell, co-owner of location and production firm Proper Production. And if you're renting out your home for 14 day or less per year, you don't have to pay federal income tax on any of it.
Corcoran broker Bruce Robertson has worked to turn his coop building at 800 Riverside Blvd. into something of a regular character in city shoots, bringing in productions including the TV shows 666 Park Avenue, Pan Am, and Elementary. Decades ago, the building was used for the John Cassavetes film Gloria.
"We go back a long way with being film friendly," he said. "It's revenue producing, and it goes to the bottom line of our operating budget. So we try to promote it as much as we can."
On occasion that has led to grumbling among some residents, Mr. Robertson acknowledged.
"Some people love it, and some people complain," he said. "You've got to deal with the politics. Some people, especially [those] with kids, get disturbed by the noise or the lights, so we work around that. We try to accommodate them."
A recent film shoot, he said, tried assuaging disgruntled locals by bringing in waffle trucks to dish up free waffles. Ms. Matthews said she typically makes nice with her Red Hook neighbors with a bottle of wine.
She noted, though, that the stream of scouts has slowed in recent years. "I feel like three and a half years ago everyone wanted to shoot in a brownstone," she said. "But maybe now that's fading out. I don't know. We haven't gotten as many calls as we used to."
For advertising work, "white, open, and modern" is currently the rage, said Debbie Regan of Debbie Regan Locations. "That Pottery Barn or West Elm look, that's what I get asked for the most."
Nice stairways are also always in demand, said Dennis Galante, an agent with Bond New York who previously worked on advertising shoots as a commercial photographer. "Family going up the stairs, family coming down the stairs."
Movie and television demands are often more idiosyncratic, which is one reason Mr. Parker's Ditmas Park home and the neighborhood more generally have become so popular with film crews.
"We all have wrap-around porches and front lawns and so on, so that is part of the appeal of the neighborhood," he said. "These companies are already filming in New York, and they don't want to go out to the suburbs, but they need a house [that provides a suburban feel.]"
In fact, in Girls, Mr. Parker's home stood in for Iowa City during Lena Dunham's character Hannah Horvath's brief sojourn at the Iowa Writer's Workshop. (Though, Mr. Parker noted, if you watch these scenes carefully, you can catch a yellow cab passing in the background.)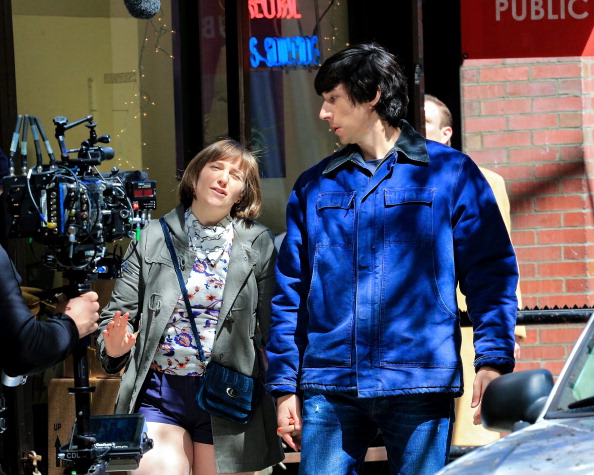 Douglas Elliman broker Jessica Cohen several years ago represented an Upper East Side townhouse at 7 East 84th St. that likewise had a certain star quality. In six weeks on the market, it drew cold calls from four location scouts.
The owners declined to participate, in large part out of concern for the property's art and furnishings, Ms. Cohen said. The townhouse was on the market for $30 million, a price point that suggests the owners probably didn't need whatever extra cash a movie shoot might bring.
In any case, the inquiries likely made Ms. Cohen feel right at home. Her parents were formerly owners of Mr. Parker's Ditmas Park Victorian. Growing up, she said, "I remember it being a very normal occurrence that a location scout would knock on our front door."
Much like her Upper East Side clients, her father, Ed Cohen, consistently turned down their requests.
"We were approached several times to have movies made at our house, but we never actually went through with doing it," Mr. Cohen said. "Mainly because they can really change everything in the house they want, and my house was very old and had all the original detail. They claim that they'll put it back together again if you don't like what they did, but, you know…"
Mr. Cohen, who now lives in Manhattan near Lincoln Center, did have a brush with the movie business during his days in Ditmas Park. An architect, he designed a loft building on Prospect Park West that was used as the bank in Dog Day Afternoon.
"They took what was an old warehouse, and they made it into a bank," he said. "You would never know. It's amazing what they could do."