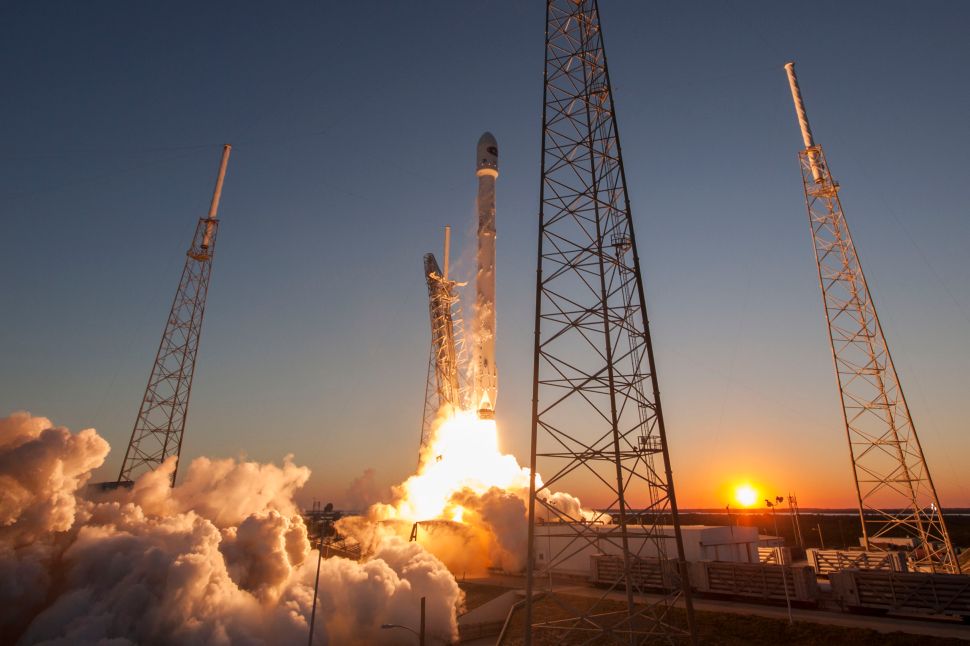 Nearly one in five technology startup founders say they are "certain" they're building a billion-dollar startup despite the fact that there are only 174 privately-held billion dollar companies—what Fortune calls "unicorns"—in the world today. This staggering disconnect makes one thing clear: there must be something in the water in San Francisco.
Much like Hollywood before it, San Francisco's tech scene has developed a magnetic mystique fueled by an unabashed optimism. This spirit leads many tech employees and founders to be sure that they are making an enormous impact on the world.
"Being delusional is a requirement of entrepreneurship," explains Chenoa Farnsworth, managing director of Blue Startups, an accelerator in Honolulu that TechCrunch called one of the top 20 in the nation. "If you were rational, you would never start a company."
Gabe Mott, creator of the color puzzle game Huedoku, agrees, saying he can see how founders fall under that spell. It wasn't long ago that Mott felt he was on the golden billion-dollar track: "There was a time about a year and a half ago when I realized that the challenges we were facing were so unique. We're exploring neuroscience, color therapy, gaming, and I was like, 'This is going to be huge.' There's no Tetris for color, there's no sudoku for color. We are truly building something unique."
The time since has been sobering for Mott, who struggled to raise funds for Huedoku before deciding to focus solely on the product and growing engagement within his existing user base. "It's not useful to think about [a billion-dollar valuation] at all. That whole brain space is not inspiring, not interesting and while it would be cool, it has nothing to do with actually making it happen."
In Gainesville, Florida, a startup scene has emerged that may as well be in a different galaxy than Silicon Valley. Aidan Augustin, founder of the Gainesville-based event-tech marketing firm Feathr, never dared to think in billions. He remarks, "I am quite certain that I am not building a unicorn."
Augustin agrees that a billion-dollar dream, while nice, is not the healthy approach: "A [billion dollar-valuation] is not a good goal to have on a number of levels. To self-inflict a billion-dollar target before a venture capitalist puts that pressure on a founder seems unnecessary. I don't know why one would do that, other than arrogance or ego. There are a lot of happy endings that are short of that mark."
Augustin's assertion that it is the venture capitalists, not the founders, who are to blame for the billion-dollar targets may be true. It certainly would explain why First Round Capital knows so many startups with such lofty goals while I struggled to find even one. First Round Capital, which has invested in successes like Uber, Warby Parker and TaskRabbit, aims for the moon with their investments and so it surrounds itself with founders who think in these terms.
The survey results may also speak to something a bit more troubling: the founder psychology that leads many in entrepreneurship to severe depression.
Many founders will tell you that the highs that come from building your own success are some of the highest in the human experience. The media loves to share these stories of fundraising and successful exit events, setting the bar high for founders-to-be.
What is often ignored is that the lows can be some of the most challenging times of a persons life and they've been felt by all entrepreneurs, from the founder you never heard of to Elon Musk. Musk, a billionaire who has started at least three world-changing businesses, often reflects and draws on 2008, which he calls the worst year of his life. "I remember waking up the Sunday before Christmas in 2008 and thinking to myself, 'Man, I never thought I was someone who could ever be capable of a nervous breakdown,' but I felt this was the closest I've ever come. It seemed pretty dark."
Tesla, Musk's electric car company, "was hemorrhaging money" and his space exploration firm's great hope, the Falcon 1, did not have a successful mission in three attempts. The $180 million Musk made from selling PayPal to eBay was all-in on the two ambitious projects.
When Musk says all-in, he means all-in: "I had to borrow money just to pay rent." And on top of it all? "I was getting divorced by the way, to add to that."
No entrepreneur is immune to the pressure of expectations, internal or external. This pressure causes many founders to respond to questions about how things are going with blind optimism, a reaction driven by the false standard that early-stage companies need to be "crushing it." This spirit often blurs the line between honest optimism and the false bravado that sets the founder on an emotional crash course for disaster. A study by Dr. Michael Freeman, a clinical professor at the University of California, San Francisco, shares that 30 percent of all entrepreneurs experience depression. For what it's worth, that a number isn't so far from the percentage that First Round claims are "certain" they're building a unicorn.
While First Round Capital declined to comment on this story, the firm has shared its thoughts in an aptly-named post, "Here's Why Founders Should Care about Happiness." Unfortunately, First Round seems focused on discussing productivity and culture rather than mental well-being.
It's up to the rest of us to start being honest with ourselves: billion-dollar outcomes aren't the only winning outcomes, and the struggle is very, very real.
Andrew J. Chapin is a technology entrepreneur in San Francisco and a Boston Red Sox fan. Follow him on Twitter: @andrewjchapin.