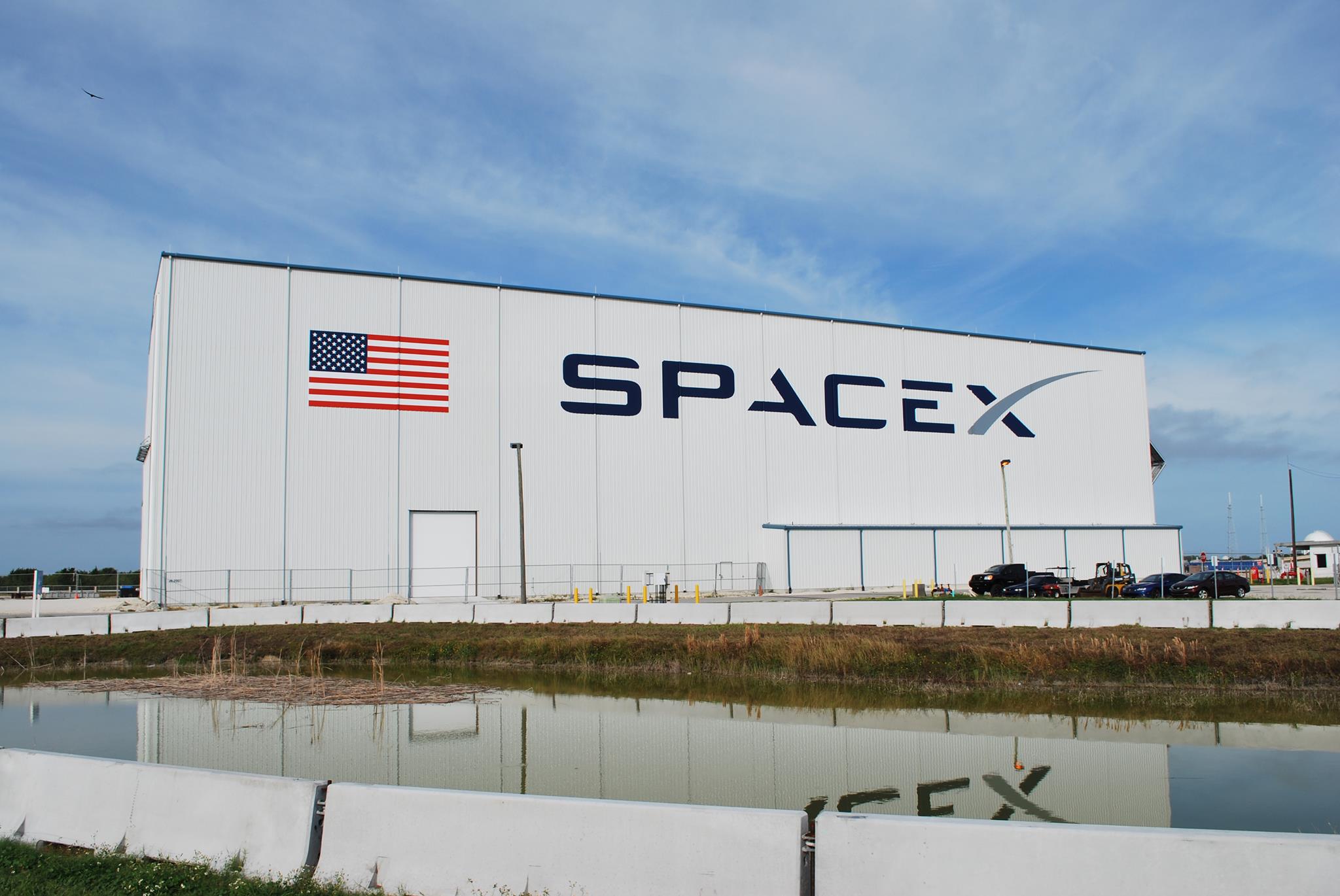 Elon Musk has grandiose plans for landing the first humans on Mars. That plan includes the time-tested Launch Complex 39A at Kennedy Space Center, where the Apollo 11 mission lifted off the launch pad carrying humanity's first Moon walkers. SpaceX leased the pad from NASA and has completed renovating the site to accommodate its Falcon 9 rocket and upcoming Falcon Heavy deep space launch vehicle.
The Hawthorne, California-based commercial launch provider, founded by Musk in 2002, intends to use LC-39A for the first time on February 3rd for the launch of the privately owned Echostar 23 communications satellite, which will ride atop SpaceX's Falcon 9 rocket. That mission will be followed by a NASA-contracted cargo run a couple of weeks later in which SpaceX will send its Dragon capsule spacecraft to the International Space Station filled with supplies and scientific instruments.
According to early concepts presented by SpaceX, LC-39A will one day also be used to launch the Interplanetary Transport System—an enormous spaceship that is designed to carry infrastructure to build a fueling facility on Mars and eventually transport the Red Planet's first human colonists.
SpaceX's maiden launch from LC-39A will be the first launch of any kind from NASA's Kennedy Space Center since the agency shuttered the celebrated Space Shuttle program in 2011. After the pad was used to launch the powerful Saturn V rocket with Neil Armstrong and Buzz Aldrin on board for their historic mission to the Moon, NASA used it to facilitate the launch of Shuttle missions that helped construct the Hubble Telescope and International Space Station.
In total, the launch pad constructed following President Kennedy's directive to get American boots on the Moon, has seen 12 Saturn V launches during the Apollo era and 80 launches of the Space Shuttle.
SpaceX has to utilize LC-39A to proceed with its brimming (but delayed) launch manifest. Delays have plagued the company since it suffered an explosion of their Falcon 9 rocket last September—a catastrophe that occurred at its Launch Pad 40 at Cape Canaveral Air Force Station and left the site in ruins.
Four months after the explosion and subsequent investigation that sourced the anomaly to buckling in the rocket's fuel tank, SpaceX returned to flight from Vandenberg Air Force base in California with the successful launch and delivery of 10 Iridium communication satellites. SpaceX's much-anticipated comeback included the landing of the Falcon 9's booster on its west coast-based autonomous drone ship, the Just Read The Instructions.
Since the end of 2015, SpaceX has been regularly attempting to safely bring back its Falcon 9 boosters and have done so five times on its sea-based drone ships and twice on ground at Landing Zone 1 at Cape Canaveral. According to CEO Elon Musk, SpaceX's first launch from LC-39A will be of one of the firm's final expendable Falcon 9 rockets and will not include an attempt to return it back home.
The launch of the Echostar 23 will require plenty of fuel due to its far-off destination: around 22,000 miles above Earth's surface, in geostationary transfer orbit. The launch will require an enormous amount of thrust to reach that orbit and there simply won't be enough propellent remaining to navigate the booster back to Earth. SpaceX is currently working on another version of the Falcon 9 that will promote reusability and solve this issue.
"Block 5 is the final upgrade of the Falcon architecture. Significantly improves performance & ease of reusability," said Elon Musk in a tweet. "Flies end of year."
Reusability is key to the long-term goals of SpaceX and CEO Elon Musk claims that bringing home rockets to live another day is the key to making humanity a multiplanetary species. Musk revealed the company's plans to begin that arduous journey by introducing the Interplanetary Transport System in Guadalajara, Mexico last summer which will eventually carry up to 100 settlers to Mars. SpaceX envisions those first missions, which are over a decade away, being launched from LC-39A at Kennedy Space Center.
SpaceX has already tested a powerful engine (dubbed "Raptor") that will propel the Interplanetary Transport System and have conducted pressure tests of the enormous spaceship's fuel tank. The next step will be for the company to establish a regular cargo route with the Red Planet using its upcoming heavy-lift rocket, the Falcon Heavy. Musk describes the triple-booster rocket as the "most powerful" launch vehicle by an "order of two" that will be in operation upon its debut, and the company has told the Observer that they intend to return all three boosters following its missions.
SpaceX has conceptualized the "Red Dragon" missions that include sending a variant of the company's Dragon capsule to Mars beginning in 2018. A SpaceX spokesperson told the Observer that the Falcon Heavy will see its maiden voyage launched from LC-39A during the first half of 2017.
Robin Seemangal focuses on NASA and advocacy for space exploration. He was born and raised in Brooklyn, where he currently resides. Find him on Instagram for more space-related content: @nova_road.