If the world-class, powder-plump ski slopes of posh Deer Valley and the Canyons are empty, then it must be time for the Sundance Film Festival. For the next 10 days, Utah's frosty cinephilic bacchanal will play host to as flurry of anxious first-time filmmakers and dewy-eyed starlets all aching to be the latest trending topic for hungry Hollywood talent scouts. Will the big movie this week be a worthy successor to last year's miserablist masterpiece Manchester by the Sea—or will it be an overpriced flop to rival the Icarus-like flameout The Birth of a Nation? Here are 10 promising contenders (some of which have already been scooped up by eagle-eyed distributors ever hopeful for a buzzy breakout hit). Keep your fingers crossed and stay tuned for some high-altitude, high-stakes hijinks.
BEATRIZ AT DINNER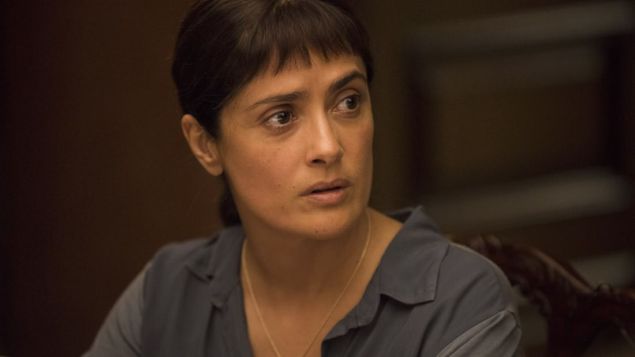 Holistic therapist Salma Hayek finds herself invited to a dinner party full of 1-percenters who have all congregated to toast a big money deal. But since her job is to care for those in great suffering, she's well versed in pain and starts to push the pressure points of the millionaire class. Director Miguel Arteta reteams with screenwriter Mike White for the first time since 2002 Sundance fave The Good Girl to tell this dark comedy of awkward encounters, which also features John Lithgow, Chloë Sevigny, and Connie Britton.
CALL ME BY YOUR NAME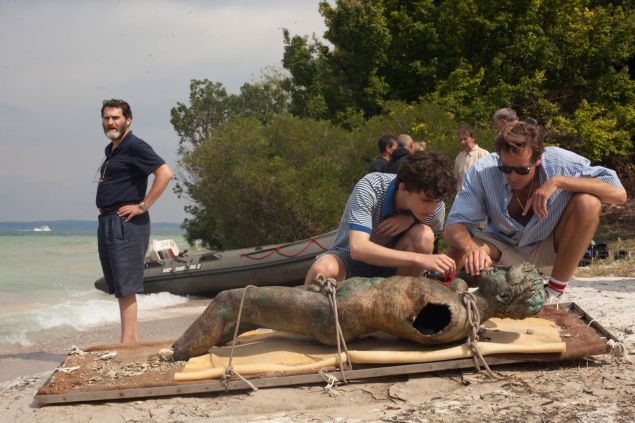 Amore is in the air as a 17-year-old Italian-American boy spends a vacation with his family in Northern Italy and meets a hunky 24-year-old scholar (Armie Hammer) working on his doctorate. Their encounters are anything but academic in this steamy summer-lovin' adaptation of André Aciman's acclaimed 2007 novel. Helming the romance is sensualist Luca Guadagnino, whose two previous films A Bigger Splash and I Am Love were rapturously directed stories of amorous obsession. Sony Pictures Classics is planning a theatrical release later this year.
CASTING JONBENET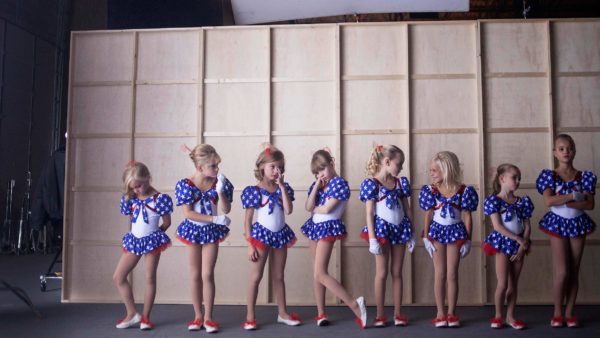 Revisit all the lurid details of 6-year-old beauty pageant queen JonBenét Ramsey and her mystery-shrouded 1996 Christmastime death at home in Boulder, Colorado—as told by local actors auditioning to play real-life roles in a possible docudrama. Mixing interviews with reenactments, experimental filmmaker Kitty Green is interested less in an exposé of the murder than a looking-glass examination of American culture and how salacious acts have ripple effects in countless lives. Netflix scooped up this doc weeks before its premiere in Park City.
THE DISCOVERY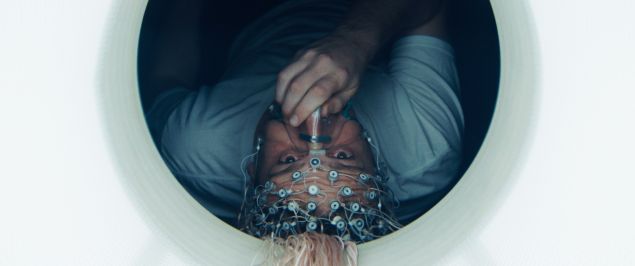 Sundance honcho Robert Redford makes one of his rare appearances in a festival-sanctioned film, playing an internationally celebrated physicist who has scientifically proved the existence of life after death. Interwoven with the metaphysical mindbender is a love story between Redford's estranged son (Jason Segel) and Rooney Mara—and Riley Keough pops up, too. Malcolm McDowell's son Charlie returns to Sundance with this sophomore feature, after wowing the arthouse crowd with 2014's mind-fuck thriller The One I Love. Netflix nabbed the rights, so expect to stream this one later in 2017. 
A GHOST STORY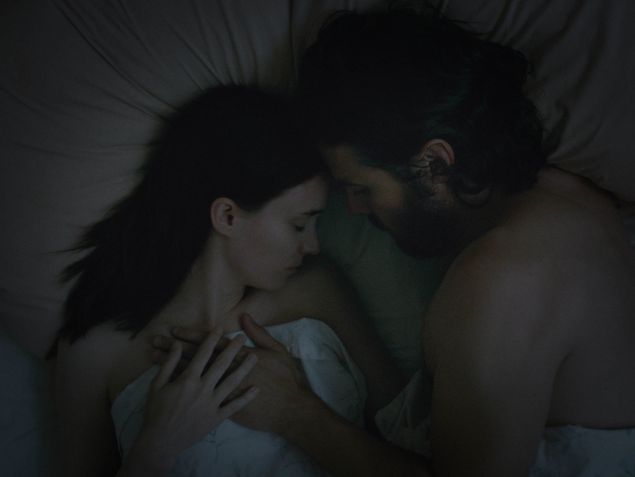 Surprise! David Lowery's lo-fi supernatural romance was filmed under the radar last summer on a shoestring and was magically completed in time to debut this week at Sundance. The filmmaker was last at the festival in 2013 with Ain't Them Bodies Saints, which starred Casey Affleck and Rooney Mara, and his latest reunites the pair in this literally haunting story about a ghost returning to watch over his heartbroken lover. Expect curiosity to be sky-high for Affleck's first big-screen appearance since his Oscar-frontrunner performance in Manchester by the Sea. Red-hot hipster shingle A24 already has the distribution rights.
GOLDEN EXITS
As far as ensemble indie casts, this Brooklyn-set picture boasts impeccable bona-fides (Wes Anderson vet Jason Schwartzman, Beastie Boy alum Adam "Ad-Rock" Horovitz, Broadway stalwarts Lily Rabe and Mary-Louise Parker, and downtown muse Chloë Sevigny). Add in Australian pixie Emily Browning as the catalyst for this caustic look at two neighborhood families, and the result is the latest from delightful pessimist Alex Ross Perry; the acerbic auteur whose Listen Up Philip and Queen of Earth are two of the most idiosyncratic and literate dramas to come out of non-studio filmmaking in recent years.
AN INCONVENIENT SEQUEL: TRUTH TO POWER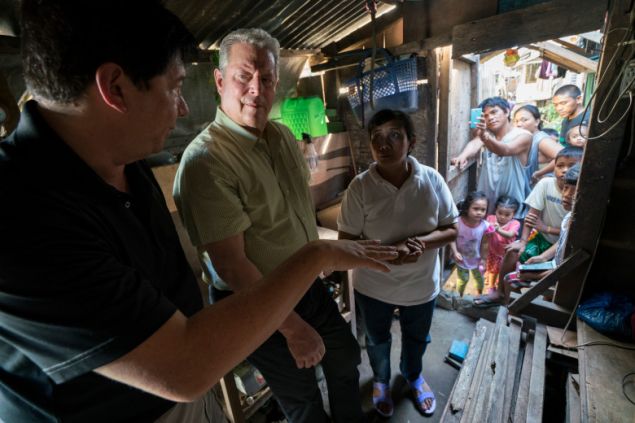 Wait, let me guess—climate change is real? A decade after An Inconvenient Truth shocked America into giving it an Oscar comes this sequel, which (spoiler alert!) probably doesn't end on an upbeat note. Vice President Al Gore continues his globe-trotting odyssey as filmmakers Bonni Cohen and Jon Shenk follow him in his indefatigable effort to proselytize for planetary salvation. Decidedly more inconvenient is the fact that the movie will literally be playing on the day climate-denier Donald J. Trump is sworn in as the 45th president of the United States. 
THE LITTLE HOURS
Alison Brie, Aubrey Plaza and Kate Micucci get medieval as a trio of nuns whose catty disposition towards Dark Ages drudgery lead to a combustible mix after Father Tommasso (John C. Reilly) hires a mysterious deaf-mute worker (Dave Franco) to do some dirty work around the convent. Pansexual temptation and defiantly blasphemous ribaldry follow, in this alt-comic retelling of Boccaccio's Decameron from quirky writer/director Jeff Baena (whose Joshy spun comic gold out of a fiancée's suicide, and whose Life After Beth turned Plaza into a high-maintenance zombie girlfriend).
MANIFESTO
If you're still not convinced that Cate Blanchett is one of the greatest actors of her generation, then here are 13 rivetingly conclusive reasons. Multimedia artist Julian Rosefeldt presents the Australian Oscar winner reciting a myriad of different influential artist manifestos while fully inhabiting a baker's dozen motley roles—from ranting homeless man to patient grade-school teacher, from flat-droning newscaster to diva choreographer. Each performance-focused short film was conceived to be projected simultaneously in a large exhibition hall (it just ended a run at the Park Avenue Armory). This iteration playing at Sundance stitches together each one in succession.
WILSON
Graphic novelist Daniel Clowes has already translated his arch material into great script adaptations (the Oscar-nominated Ghost World, Art School Confidential), so hopes are high for this big-screen version of his 2010 work Wilson. The movie stars Woody Harrelson as a dog-loving, loudmouth misanthropic jerk who tries to patch things up with his estranged wife (Laura Dern) after discovering that he has a teenage daughter. Adapting the material is Craig Johnson, whose 2014 dramedy The Skeleton Twins proves he can balance laughs and pathos with aplomb. Fox Searchlight is handling the theatrical release.