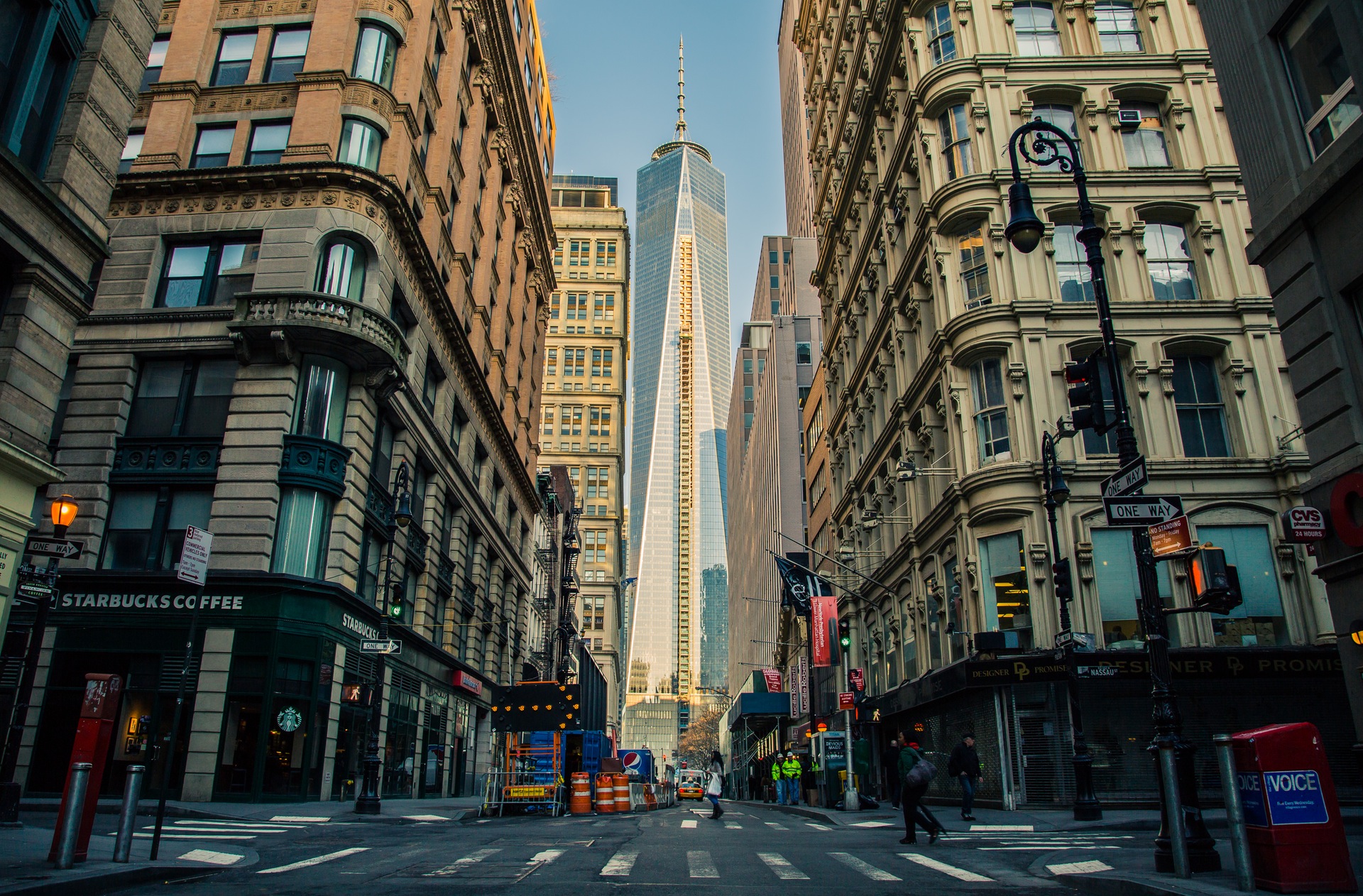 This is what scares me now about the stock market.
First off, here is my problem: I'm an optimist. In 2009 when I used to go on CNBC and say that eventually the market would hit all-time highs, my mother called me afterwards and said, "Maybe you shouldn't smile so much when the stock market is going down 500 points a day,"
But I can't help it.
And in 2011, when I went on to debate Nouriel Roubini ("Dr. Doom") I said again, "Dow 20,000" and he said the market would crash worse than ever.
Roubini is famous for his huge parties in his luxurious East Village apartment. He wrote me later and said he would NOT invite me until the US was again in a recession. I'm still waiting for my invite.
That said, I didn't call the Financial Crisis. Or the Internet bust. In fact, I lost a lot of money then.
And I am still an optimist now. Innovations in AI, Robotics, 3D Printing, Drones, etc. are growing too fast for any stupid economic policy to take the market down.
Except…
"We are about to hit the worst risk the market has ever experienced." I was sitting with the head of investing for one of the largest banks in the world.
"Everybody on Wall Street is scratching their heads," he was telling me. "We have no idea what to do. We're actually scared."
I asked him to explain.
"More money is invested in passive funds than ever before." A passive fund is an exchange traded fund that blindly buys and sells every stock in an index (like the S&P 500). These exchange traded funds (ETF) buy blindly when people put money in, and sell blindly when people take money out.
"With mutual funds, the manager gets to decide what stocks to sell. So if a stock does not have a lot of volume, the manager will ease out of that stock more slowly so as not to destroy the stock. But with ETFs, it's one button and all the stocks get sold, regardless if it's Microsoft or the world's smallest stock.
"When the Financial Crisis hit, it was bad enough: 0.5 TRILLION dollars were in ETFs. So when the selloff started happening, it got accelerated when part of that 1/2 half trillin hit the market with a massive sell order."
He smiled at me. "Guess what?" he said.
"What?"
"Now there is almost 2 trillion dollars in ETFs. The next time there is even a mini-panic in the markets, which happens all the time, it's going to make the financial crisis seem like just practice for this. The sale of the century."
These were smart guys I was sitting with. The heads of major departments at banks. Managing trillions of dollars.
"So what are you guys doing? How do we protect against this risk?"
He started to get up. It was raining outside. He put on his rain coat.
"No clue," he said. "Listen, I have to get back home. Kids basketball tonight."
He left.
I was by myself and packed up and started to walk home. I'm usually an optimist. Mars! Robots! Magic!
But $2 trillion ready to sell in one second into the markets. That feels like a gun pointed to my head. I'm still an optimist. I can't help. it. But maybe now I'm a little scared.
James Altucher is a hedge fund manager, entrepreneur and best-selling author. He has founded or co-founded more than 20 companies, including Reset Inc.