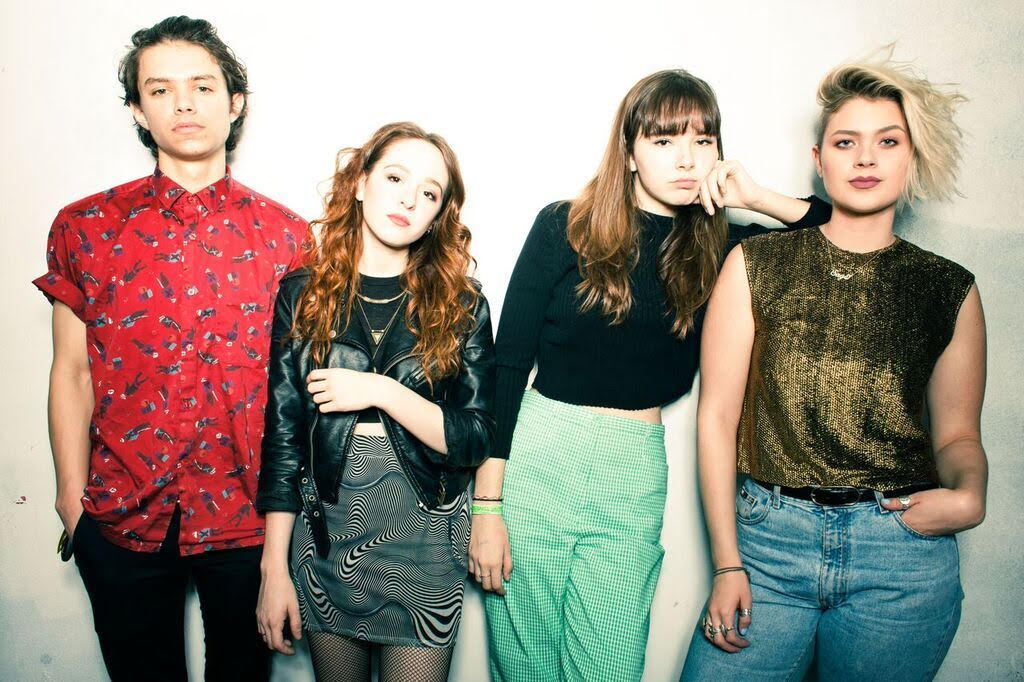 Lydia Night, the lead singer of The Regrettes, just might be the definitive cool teen. The feminist frontwoman met her bandmates while they were taking music classes at School of Rock in Burbank. Before they joined forces, Night performed in a band with Ryan Gosling. She was 12. The Regrettes most recently toured with Sleigh Bells, and they're set to play an upcoming show at Amoeba.
With forthright lyrics about smashing the patriarchy and politics, Night is open about what it's like to grow up as a girl, during the Instagram generation. Their album Feel Your Feelings Fool! was released on Friday, with Night urging her fans to embrace authenticity. The Observer spoke to Night on the day of the album's release to find out about her eclectic musical influences, her dad's brainwashing techniques and where she finds her many '90s slip dresses, perfect for an on-stage performance.
Tell us about the title of your album. 
It's about wanting to feel things and hiding that feeling—and feeling weird about feeling things. I think that's where so many people's insecurities stem from. It's our message and the message of this album.
[youtube https://www.youtube.com/watch?v=kttX5GTyJYc&w=560&h=315]
Your lyrics are so raw, especially on "A Living Human Girl." Were there certain topics on the new album that you were afraid to reference, because of their honesty? 
When I first wrote A Living Human Girl I was super nervous about singing it live and about having other people hear it, just because it takes a lot to get up on a stage and point out things that people don't usually talk about. I forced myself to start doing it live, even though it made me uncomfortable at first. The whole point of that song is to shine a light on these things that so many people are insecure about and to show how ridiculous it is to feel weird about it. Everyone goes through these things, especially women. The more I sang it, the more I started to believe myself, and believe my lyrics, and not feel bad about singing them anymore. Especially when people started coming up to me after shows going, 'I totally relate to that.'
Do you think it's especially important now to be open in your lyrics because of the pressure of social media? 
Essena O'Neill [the Instagram model] started posting and showing how every picture was totally manufactured and fake. It was so important for people to see—these ideals, you can't live up to that. It's so completely manufactured and it's not real. I think Instagram and social media are super important if you know what's real and what's fake and you don't start putting yourself under these unrealistic expectations, because that's when things get scary and dangerous.
There are a lot of obvious influences in your music, ranging from pop punk, to old girl groups and even Kate Nash. Which artists played the biggest influence on this album?
I'm super duper inspired by [the] '50s, the beginning of rock music like Buddy Holly, even Elvis. Lyrically, Buddy Holly, because he's super straight up in the way he tells his stories. That's something we lost in modern music, so I try to recreate it in certain songs. And then '60s girl groups with our harmonies and the background. I'm a huge fan of The Ronettes, The Marvelettes and The Crystals. I will always love Live Through This by Hole. When I was eight or nine I got obsessed with that album and that's when my music started changing and became a combo of the two. I also love Bikini Kill, L7 and 7 Year Bitch. 
That's an eclectic playlist. How did you discover all those artists?
My parents have really good taste. For my sixth birthday I got my first guitar. My dad's always had an online radio station blaring through the house nonstop. He calls it his brainwashing technique. Ever since I was little, that's the music I've always had playing. It's funny because now I'll hear a song and think 'Why do I know every word to this?' and he'll say, 'I told you Lydia, I've been programming you.'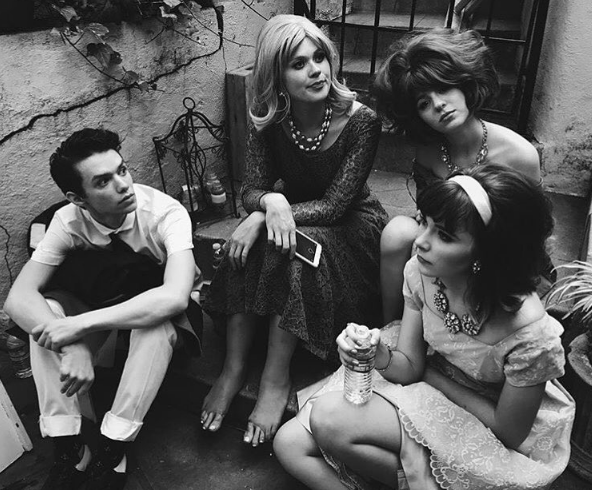 What are you listening to now? 
Right now, there's this dude Rex Orange County who's really cool. I've been going back and listening to a lot of Amy Winehouse. A lot of more chill music and a lot of rap music, which is that side no one knows about me except my close friends, but I really like rap music. I'm listening right now to Little Uzi Vert, which is really funny. I've also been listening to Blonde a lot by Frank Ocean.
Where do you get style inspiration for your music videos? 
For the "Hey Now" video the fashion came along with the concept, because it takes place in 1961. I got to go with our wardrobe people to the costume warehouse and pick out my dress, which was like living in a dream, because one of my favorite movies of all time is Hairspray. If you can't tell, I'm a huge musical freak. It was so trippy and weird being on set.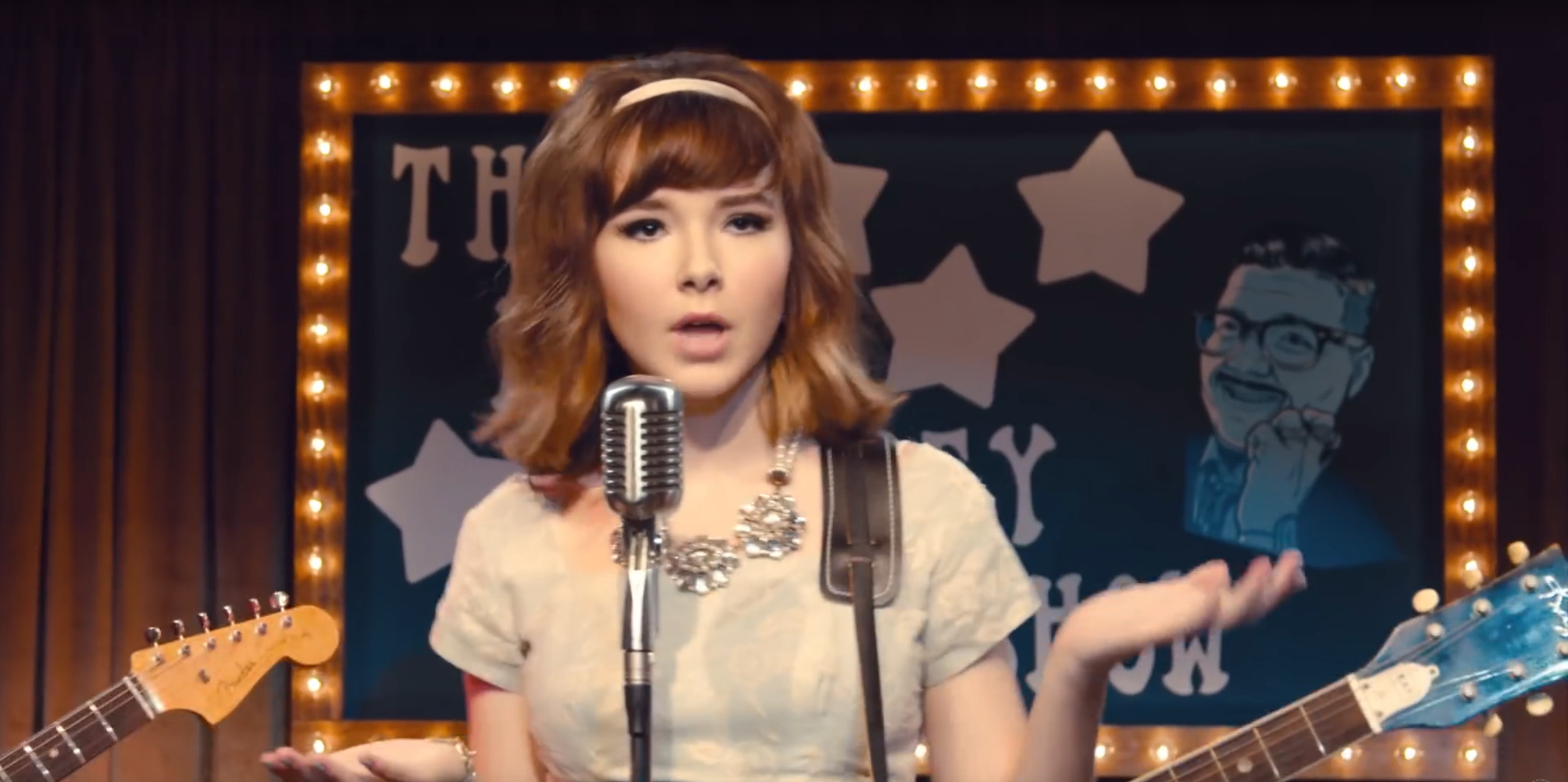 How would you describe your performance outfits? 
It's the clothing I wear, but on coke. There are so many things that if I weren't playing shows I would want to wear, but it would be kind of extra. If I want to wear a giant princess dress I can do that, and I have done that. We all love coordinating outfits and colors. Literally, I just got a few texts in our group chat asking if we were doing black and white tonight and if we could add silver. We're all super into fashion.
Where do you find your stage looks? 
A lot of vintage. I love Wasteland. I wear a lot of slip dresses. That's my go-to, if I don't have a piece I'm going to wear. It's super comfortable, I don't get hot in it, I have so many and they're just cute. A lot of times on tour we'll stop at random thrift shops and find the best stuff. I think it's important to go out and force yourself to look because you will not be disappointed, there's going to be something that you like—if you have good taste.