Why, you might ask, would the lead guitarist of a rock band want to make a range of basic-but-tailored clothing? Wouldn't he fare better to create a lineup of flashy leather jackets or just partner with an existing brand on some rock 'n' roll-approved footwear? That's the question we posed to Freddie Cowan, the lead guitarist of The Vaccines, who launched Basic Rights, a menswear brand of his own, in February 2016.
"I used to go shopping and buy three of the same t-shirts, three of the same trousers. I want that shit taken care of so I can get on what I have to do," he explained in a very rock 'n roll manner, about preparing to go on tour. "I don't want to be thinking about what I'm going to wear in the morning. I don't want to have any questions about myself, like 'does this represent what I think about music, if I wear this?'"
He makes a solid point. In today's media-obsessed world, musicians are criticized almost equally for their wardrobe choices and their musical talent. By selecting clothing with no bells and whistles, that has still been crafted with the utmost quality and attention to detail, there's more room for the audience, and for critics, to focus on talent.
But you don't need to have a Grammy to appreciate Basic Rights, which is purposely devoid of any visible branding. "It's not really about musicians, it's more of a mentality. It's for people who care about what they wear but they don't necessarily care if everyone else understands it," Cowan explained.
It's true: Every man can appreciate a clean, straight placket button-up shirt or a proper pair of trousers with pull-tabs at the side, which are cut higher on the waist, for a flattering fit. They will also appreciate the prices; the aforementioned Basic Rights shirt goes for $140 while the pants are a mere $160. Casual pieces are offered as well, in the form of French terry sweatpants, an unfussy denim jacket and a T-shirt.
The quality is on par, too. Cowan conceptualizes design, while fit is perfected in London. Each fabric is hand selected in Japan and the final product is stitched in a "mom and pop shop" in Thailand.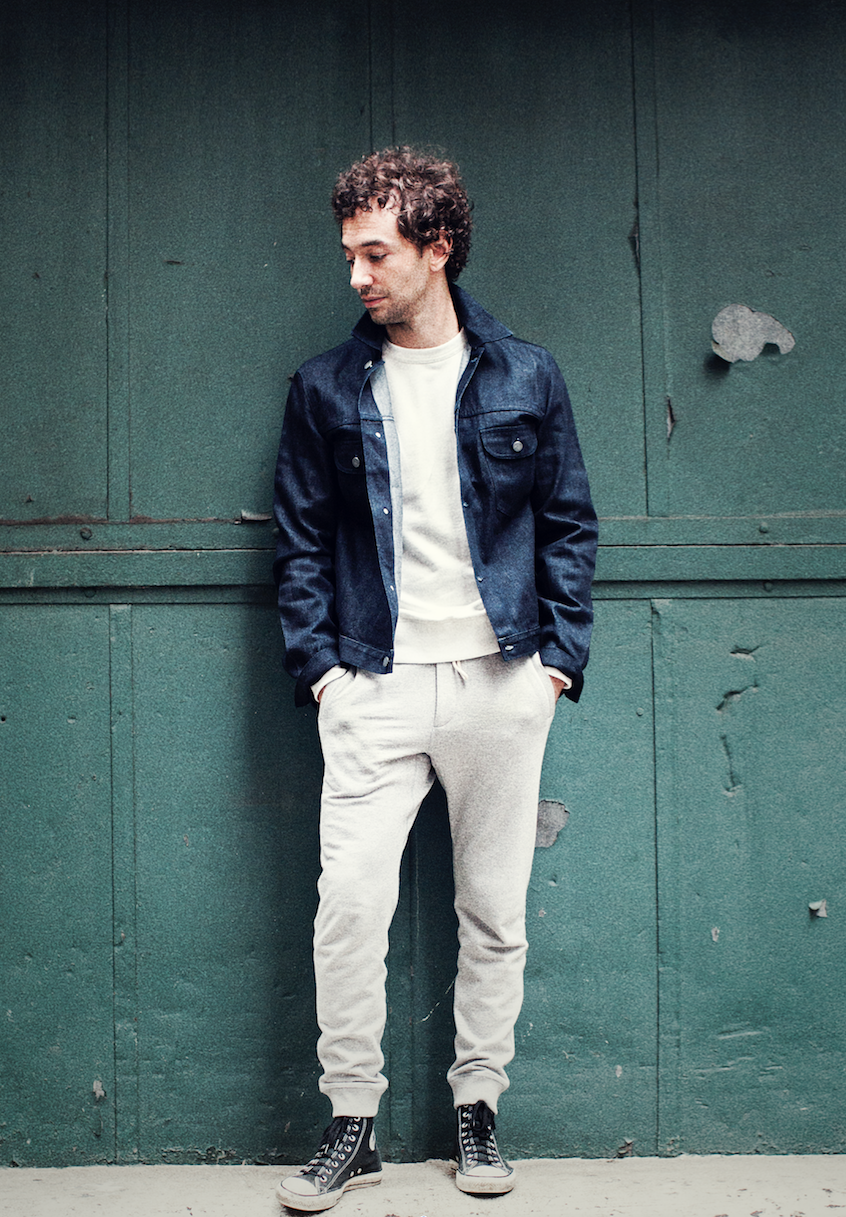 While Cowan takes full claim for the idea of Basic Rights, he did turn to an expert for the execution of a flattering fit. Specifically, he tapped master tailor David Chambers, who is a fixture on Savile Row, to really hone in on the cut and fit of each piece. Chambers has been a menswear staple in Britain since the early '70s, so he knows a thing or two about what well-dressed men and rockstars are looking for, in order to feel cool and photograph well in their wardrobe. After all, he's crafted suits for David Bowie and Manolo Blahnik.
"Once he knew what the trousers were supposed to look like, he did the pattern, and that was pretty much it," Cowan told the Observer. "If you lay them down flat and shoot them flat against a white background they look kind of funny because they're not exactly a straight line. But they always fit people absolutely beautifully."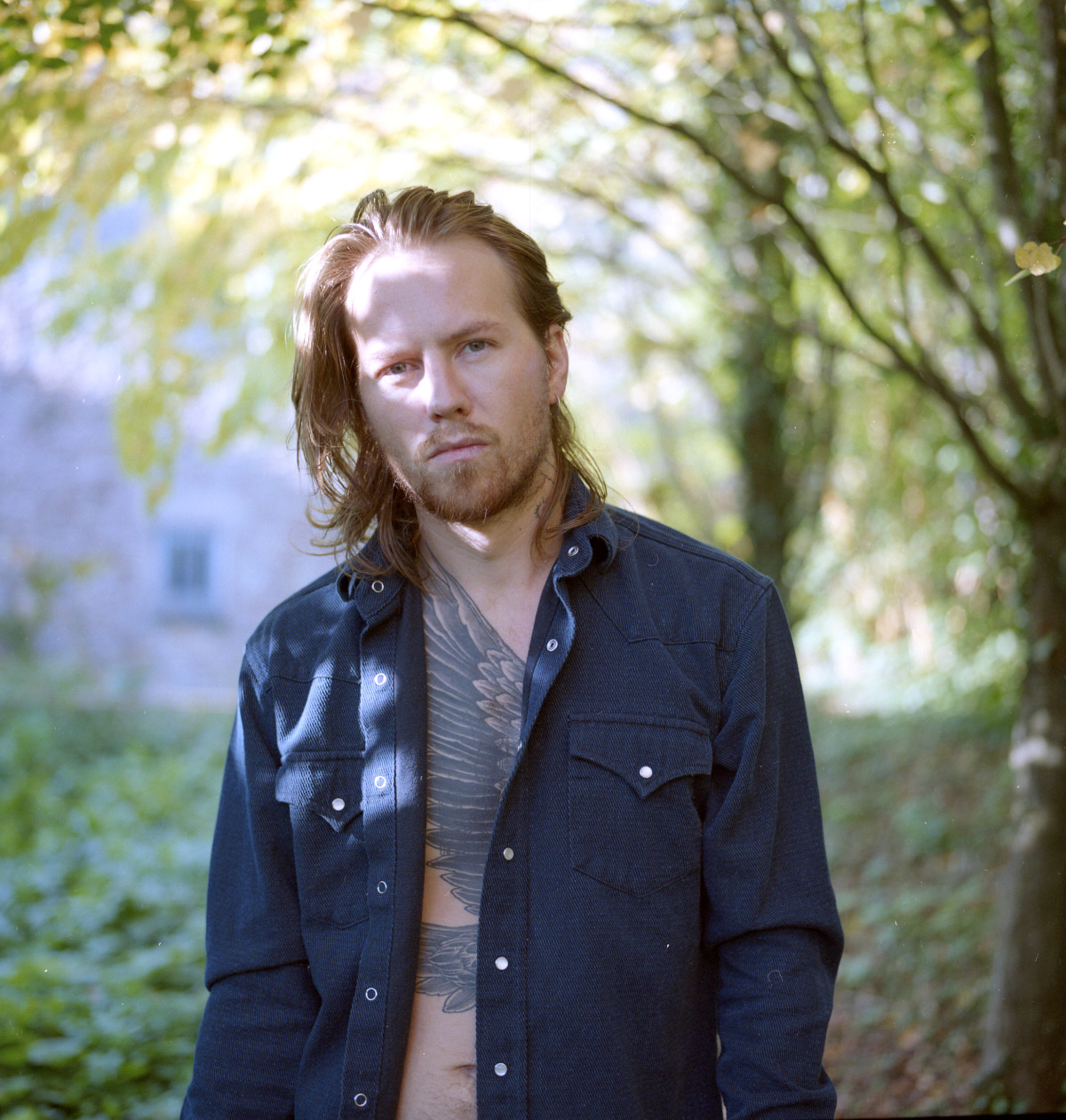 Need some proof? Just take a look at The Strokes' Albert Hammond Jr., who models the pants in Basic Rights' latest ad campaign. Winston Marshall of Mumford & Sons does a good job of showing off the aforementioned button down shirt in the images. He's already taken his brand loyalty to another level; Marshall's groomsmen all wore Basic Rights at his October 2016 wedding to Dianna Agron. Alan Pownall of Pale and Matt Hitt of Drowners also star in the campaign, which was captured by photog Christaan Felber.
Perhaps the best part about Basic Rights is that those staple pieces will always be on offer, but a small selection of edgier and more experimental pieces will be rotated in on a regular basis. That means shoppers can rack up their favorite t-shirt from the Core collection year after year, while adding in a Japanese cotton Tunic or a cotton Car Coat when they see necessary.
As for becoming a rockstar? Well, you're on your own with that one.