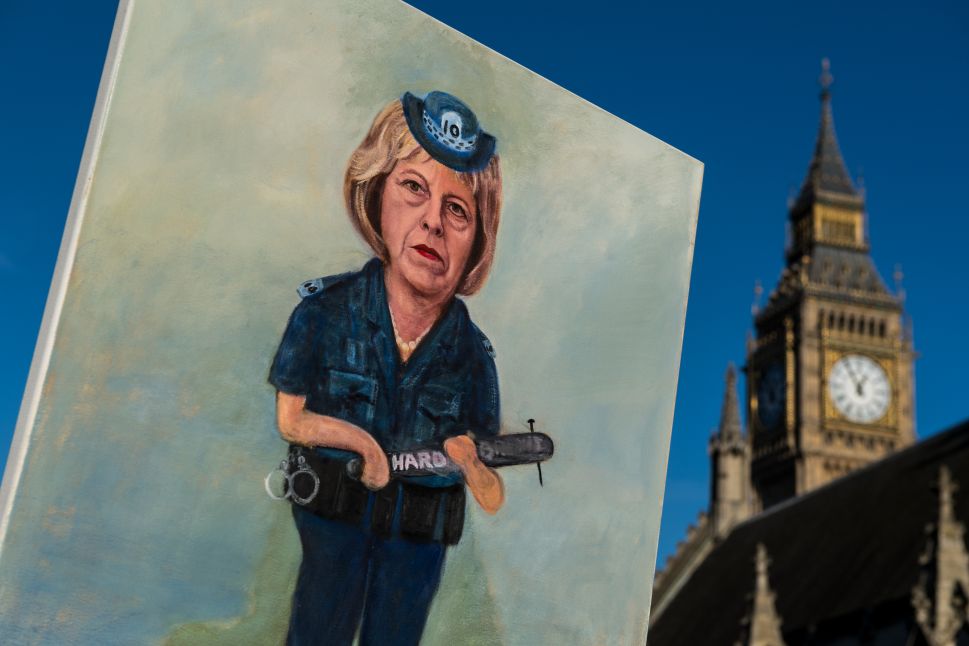 Ever since Britain's referendum to leave the EU caused an earthquake in global politics six months ago, the mood in the UK has been gloomy. Pundits, politicians and business leaders have lined up to say how the British were either fools or liars to think we should be self-governing.
Today's speech, Theresa May blew that cynicism away. She stood up and told Europe that far from begging for mercy the British need to be respected. Why should we beg them not to give us a punishment deal?
May offered the following threat: "I know there are some voices calling for a punitive deal that punishes Britain and discourages other countries from taking the same path. That would be an act of calamitous self-harm for the countries of Europe. And it would not be the act of a friend."
She is right, Brussels can withdraw access to the single market—but then they'd pay twice as much in tariffs because we have such a large trade deficit to them. Their cars would be more expensive and go unsold, their champagne would go undrunk and their cheese would end up piled at the Port of Calais only to be eaten by the legion of illegal immigrants trying to get to England.
To add to the misery, Europe would lose access to the financiers of the City of London. Forget this rubbish that financial services would move to Paris or Frankfurt. No sane bank would move into President Hollande's socialist French capital and Frankfurt is tiny, barely big enough to house a partners meeting of city law firm Clifford Chance let alone the whole company.
Europe is reliant on the intelligence and counter-terrorism supplied by MI6 and the CIA. If London is cast out into the cold, then the European inability to cope with terrorism will get a whole lot worse. Two can play at the non-cooperation game.
Like many British nationals I am entitled to multiple European Union citizenships. Contrary to popular myth most of us are not running to foreign consulates in a desperate bid to retain our European passports.
Much was made of 2,500 British nationals heading to the Belfast office of the Irish Republic passport office the day after the Brexit vote. But, Northern Ireland is a territory of nearly two million people where 40 percent of the population consider themselves to be Irish. A few thousand claiming passports doesn't sound like much to me.
Today Theresa May showed that Britain need not be cowardly. We have been conditioned into thinking we are a region becoming independent from a proper country (the EU). In reality we are a proud and long-standing global power.
The idea we should pander to threats is just silly. Bravo, May, for supporting the sanity of Brexit.
Andre Walker is a Lobby Correspondent covering the work of the British Parliament and Prime Minister. Before studying journalism at the University of London he worked as a political staffer for 15 years. You can follow him on Twitter @andrejpwalker