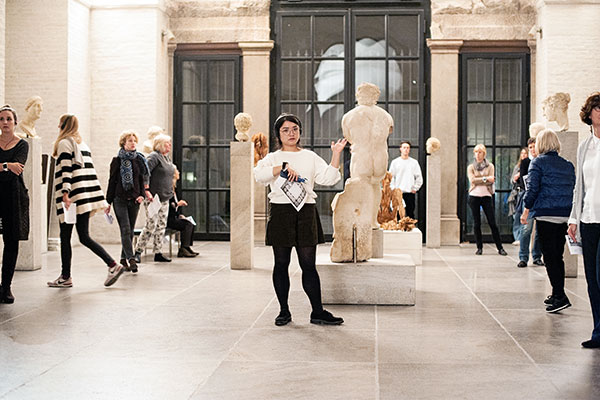 THURSDAY, JANUARY 5
Performance: "Top Secret International (State 1)" at Brooklyn Museum, $25
Theater group Rimini Protokoll will be premiering their 90-minute immersive performance Top Secret International (State I) in the U.S. for audiences in the Brooklyn Museum's Egyptian Wing, in conjunction with the Public Theater's Under the Radar Festival. The "algorithmic-based" show, as it is described on the event website, asks participants to "uncover international intelligence networks" among mummies and relics from Egypt's ancient kingdoms. Tickets can be purchased through publictheater.org.
FRIDAY, JANUARY 6
Opening: "Jamie Emerson: #NoDAPL" at Chashama
In September 2016, New York-based artist Jamie Emerson lived and worked at the Oceti Sakowin camp at Standing Rock, North Dakota, where he documented protests against the building of the planned Dakota Access Pipeline through a new series of drawings and paintings.
SATURDAY, JANUARY 7
Performance: "Mark Dion and David Lang's Anatomy Theater" at BRIC
Artist Mark Dion has created the scenery for composer David Lang's self-described "grisly" multimedia performance piece, Anatomy Theater. The show, which takes its inspiration from real 18th century texts, follows the journey of an English murderess, from her trial all the way to her live dissection in front of an audience.
Opening: "We need to talk…" Artists and the public respond to the present conditions in America" at Petzel Gallery
The folks at Petzel will be turning the gallery space over to the public and a lengthy list of artists for the month of January to share their feelings on the country's most talked about social issues. Visitors will be invited to write on a giant billboard, and artists such as Andrea Bowers, Jenny Holzer, Glenn Ligon and Sam Durant will show their work. There will also be a rotation of film screenings, and a series of talks on issues like civil liberties, immigration and the environment held on three Saturdays throughout the month.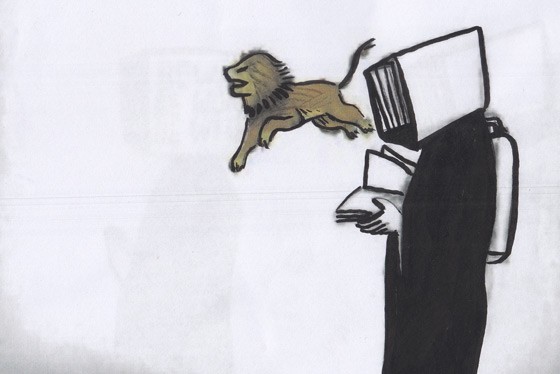 Event: "Eko Nugroho at Work" at Asia Society Visitor Center
You can watch Indonesian artist Eko Nugroho creating his new site-specific mural commission for the Asia Society Museum from January 7-9, between 11 a.m. and 6 p.m. The mural will be shown in the visitor center lobby through April 16, in conjunction with an exhibition of three video works, and the premiere of his new performance piece, God Bliss (In the Name of Semelah), January 12-14.
SUNDAY, JANUARY 8
Screening: "Blade Runner—Autoencoded" at the Whitney, $12
Will 2017 be the year that humans begin watching films via A.I.? Maybe not, but artist Terence Broad is giving audiences a taste of what that experience may be like with a screening of his work Blade Runner—Autoencoded. Broad build an autoencoder, an "artificial neural network" (which just sounds like a fancy prototype for Skynet), showed it Ridley Scott's 1982 film Blade Runner, and has trained the software to reconstruct each film frame from memory.
Opening: "Sinister Feminism: 12th A.I.R. Gallery Biennial" at A.I.R. Gallery
Piper Marshall and Lola Kramer are curating the 12th A.I.R. Gallery biennial exhibition, with a lineup of that includes works by Leigh Ledare, Caitlin Keogh, Lizzy Marshall and more. A hint of what to expect comes from the biennial's statement, which reads: "We fortify veneer into armor. We appropriate from misogynist sources. We exceed the cinematic ideal…."