A trio of female food entrepreneurs have planted new roots in New York on a quiet corner of Soho West, and their new eatery, King, located at 18 King Street & 6th Avenue is the latest hotspot to join the downtown dining scene. It's the collective vision of Jess Shadbolt, Clare de Boer, and Annie Shi, all of whom decamped from London earlier this year to build this intimate, 50-seat outpost inside a former Thai take-out spot. The group met on the culinary scene in London where Shi, King's general manager, moonlighted at East London cocktail bar Clove Club, while co-head chefs Shadbolt and de Boer cooked together at the Michelin-starred River Café, perhaps known best as the former stomping grounds of celebrity chefs like April Bloomfield and Jamie Oliver.
The menu doesn't seek to please, and is rather brief with just three appetizer, entrée, and dessert offerings to reflect what de Boer and Shadbolt do best. The two chefs can be found in the kitchen every night without fail, working from a new menu concocted each day based on local, seasonal ingredients with an overarching inspiration from their travels across Provence, Tuscany, and Piedmont.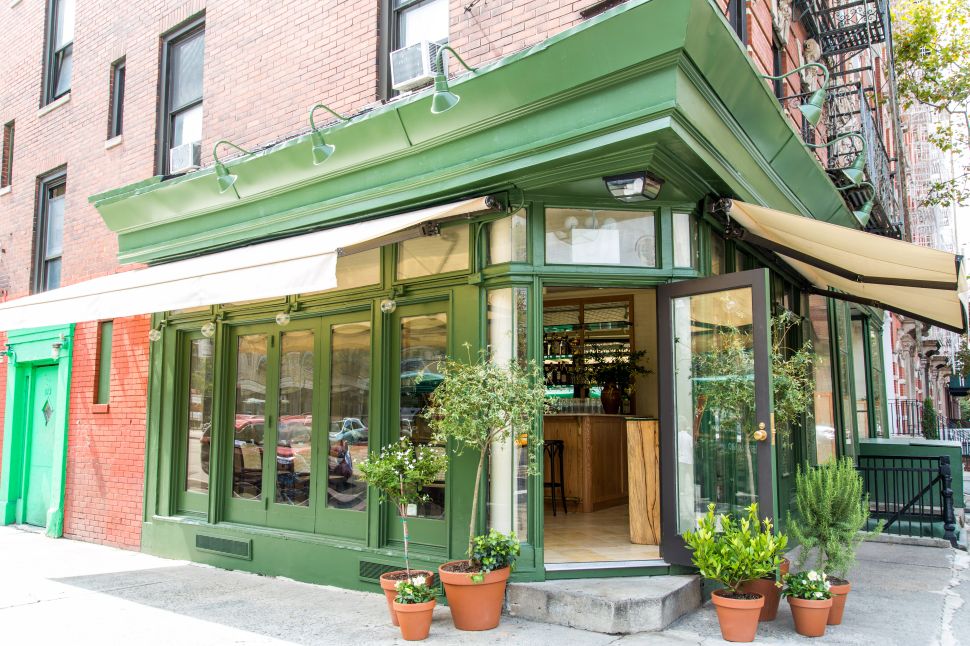 The result is stunningly delicate. During a recent visit, this included fresh ricotta crostino with shards of dandelion and "first of the season Capezzana 2016 olive oil," whipped salt cod, and a chargrilled onglet steak that maintained – at the risk of generalizing – a pleasantly feminine finesse in its preparation. It was not a hefty, bloody mass, but instead a quartet of sliced top cuts resting on a bed of polenta and wilted swiss chard.
Should you not be able to score a reservation, the inviting 6-seat bar of the Jane Gowers-designed space makes for a suitable alternative. Shi's former Clove Club colleague, Shane Kilgariff, devised the cocktail menu that includes a house favorite Beton Brut cocktail – a mixture of Byrrh, Rye Whisky, and Pastis garnished with a Purple Pansy.