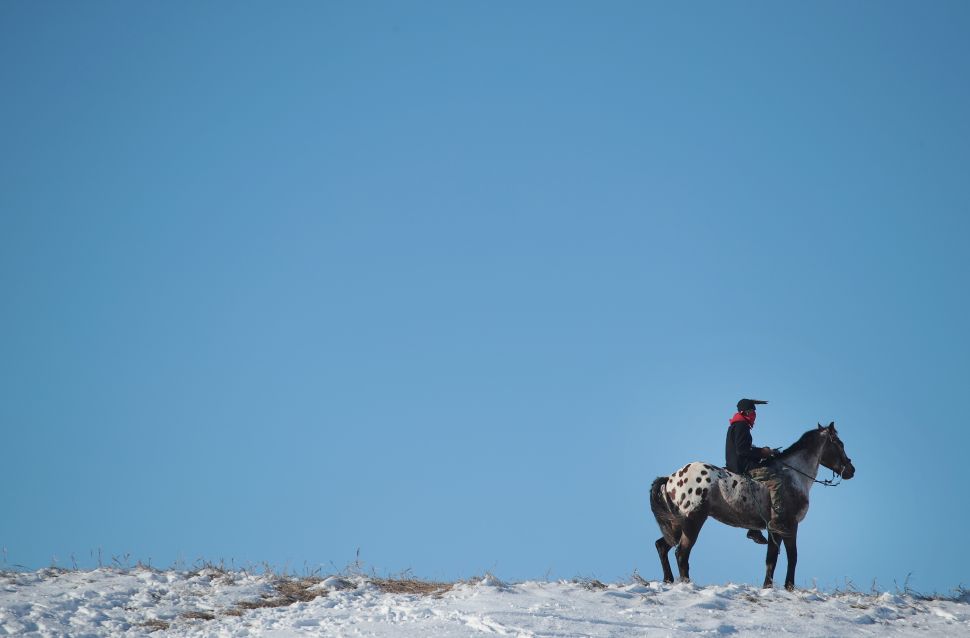 The movement sparked by the Dakota Access Pipeline protests has provided momentum for another fight—to stop the Sabal Trail Pipeline in Florida.
Former Democratic Congressional candidate Tim Canova, who made a highly-publicized challenge to unseat incumbent Debbie Wasserman Schultz in the wake of her interference as DNC chair in the Democratic primaries, has been leading opposition. Canova's petition to stop the pipeline has reached nearly 90,000 signatures, and he and other protesters attempted to deliver the document to Sen. Bill Nelson—the most prominent Democrat in Florida—at his office in Coral Gables, Florida. Nelson avoided the protesters, delaying delivery until next week. The Senator's support would provide a significant boost to the pipeline protesters, even though Nelson has remained relatively silent on the issue.
Support from the Florida Democratic Party to stop the pipeline doesn't look promising. In a recent interview, billionaire donor Stephen Bittel, who is making a controversial bid to become the next Florida Democratic Party Chair, argued in support of the construction of pipelines. "As long as we have a petroleum-based economy, we need to transport it," Bittel said, though he has self-serving motives for supporting the construction of more pipelines. Bittel owns Petroleum Realty Investment Partners, which has made multi-million dollar real estate deals for gas stations and petroleum-associated real estate. Bittel also serves as Director of Great Lakes Dredge & Dock Company, which has profited immensely from oil clean-ups around the World. Progressive Army reported that on January 13, the Florida Democratic Party will be holding a hearing in Orlando over complaints that Bittel illegally became eligible to run for the State Party Chair.
The $3 billion Sabal Trail Pipeline will run over 500 miles from Alabama, through Georgia, and into Florida. It will run underneath or within the proximity to the Santa Fe River, Crystal River and Suwannee River, threatening water quality and potentially damaging Florida's Primary drinking water source, the Floridan Aquifer. The Florida Sierra Club reported geologist Chris Mericle found several errors in the Sabal Trail's permit, including multiple active sinkholes along the pipeline's proposed route.
Although proponents of the pipeline argue it will fulfill natural gas needs for the state of Florida, opponents have pointed that out much of the oil will be exported overseas for a profit. Those in favor of the pipeline also argue that it's the safest mode of transportation for oil; however, they rely on false assumptions that domestic oil production needs to be expanded and that pipeline leaks are rare, when in fact they occur on a regular basis. The company constructing the Sabal Trail Transmission pipeline, Spectra Energy, had one of their pipelines in Pennsylvania explode earlier this year. In 2015, one of their pipelines leaked into the Arkansas River.
President Obama promised to wean the United States off its dependency on oil by pushing for alternative energy. But throughout his administration he has continued to increase the sale of drilling leases on federal lands and his administration has presided over the largest increase in oil production in American history.
Just as activists stood with Standing Rock to force the Army Corps of Engineers to temporarily halt the Dakota Access Pipeline construction, the only way to stop the Sabal Trail Pipeline will be in the name of protecting of Florida's drinking water and already fragile ecosystems. Activists must once again get involved and demand action from their elected officials.