While 2017 might feel unpredictable, according to futurist Faith Popcorn it's not. The author has predicted everything from the popularity of home delivery services to the cultural trends that led to Donald Trump's presidential win. In her latest report, created by Popcorn and a team of trend strategists, she discusses what she envisions for the year ahead.
Popcorn predicts the rise of micro-clanning, or creating more intimate groups of friends based on similar beliefs (think your current Facebook feed). This is done by digital cocooning, where people only follow accounts that won't make them anxious (think unfollowing a Facebook friend with conflicting political beliefs.) Another prophesied trend is FutureTense, where consumers aren't able to imagine the future and seek out emotions by drinking heavily or watching reality television. Another forecast introduces the vigilante consumer, a member of the middle class who protest by buying small.
The Observer spoke to Popcorn to find out what to expect in a seemingly unpredictable year. Prepare for Ayahuasca retreats, hyper-specific dating apps, the rise of Everlane and the return of sex as an escape.
What brands do you think will rise in popularity due to vigilante consumerism?
We are already seeing brands like Everlane rise. I love their 'set your own price' sales. They tell you exactly how much the materials cost and about the factory conditions where it was manufactured. Companies that give back and support their consumers will also thrive. I love Sephora's Accelerate program of funding female founders in beauty.
Do you see micro-clanning happening in real life and on social media? 
Our digital lives are enabling micro-clanning, like all of the websites and apps that connect like-minded people. There are dating sites for snake lovers and salad eaters, for tattoo fanciers and marathoners. There are apps and sites that connect like-minded people like meetup.com and Hey!Vina to pair up platonic female friends. So it's happening online and IRL. Young people have too many Facebook, Instagram and Twitter friends and those are not real friends–they should shed some. Have you seen Bestie Rows, where friends are living side by side in tiny smart houses? That's not tech-enabled but [it's] all about the power of the squad.
"People are desperate for relief, even if it means throwing up for hours to find it."
Do you think we'll see the creation of more hyper-specific online groups like Pantsuit Nation as a result of micro-clanning?
Yes, for sure. Everyone is looking for ways to participate, ways to be heard. There are so many chapters of Pantsuit Nation. There are people who are going to the March on Washington, people who aren't going but will march in Manhattan, and it goes on and on.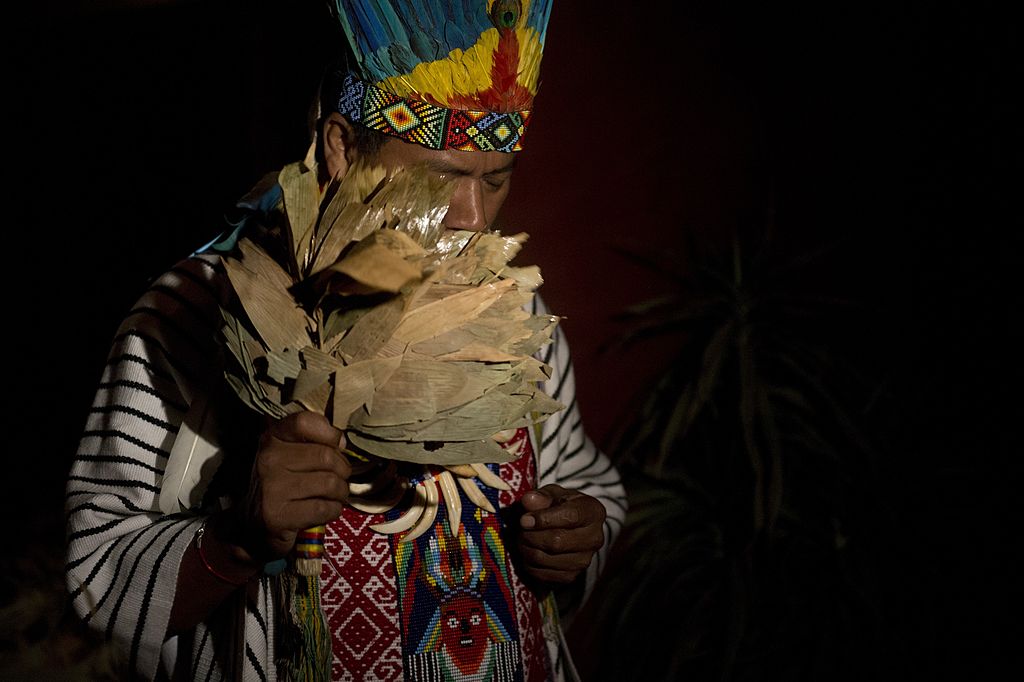 Can you explain what FutureTense means? 
FutureTense communicates the anxiety we feel about the uncertainty of tomorrow. We will be bonding with like-minded friends in our micro-clans, but paths to rise above or escape will accelerate. Millennials are gulping Kava (liquid Xanax, they call it) and sampling weed in all forms, like the luxe dope dinners given at secret locations, so they can chill out. Others are doing micro-dosing with LSD or trying Provigil, the narcolepsy drug, so they can focus and perform when feeling extra anxious. Ayahuasca retreats here and in South America are booming. People are desperate for relief, even if it means throwing up for hours to find it.
How do you think people, especially millennials and Generation Z, will work to combat the anxiety they're experiencing?
The three D's: drugs, drinking, dropping out will play a role. We're at a moment where millennials are having less sex than past generations. We're seeing signs that sex as escape is making a comeback. Millennials and Gen Z, we found in recent research, can be very happy if they have their micro-clan of friends around them. If they can, enabled by the sharing economy and the gig economy, explore their world and their options, they are hopeful and shining bright. Maybe because they were born into a post-9/11 world of a crap economy and student debt, it's time to embrace optimism, fun and lightness.