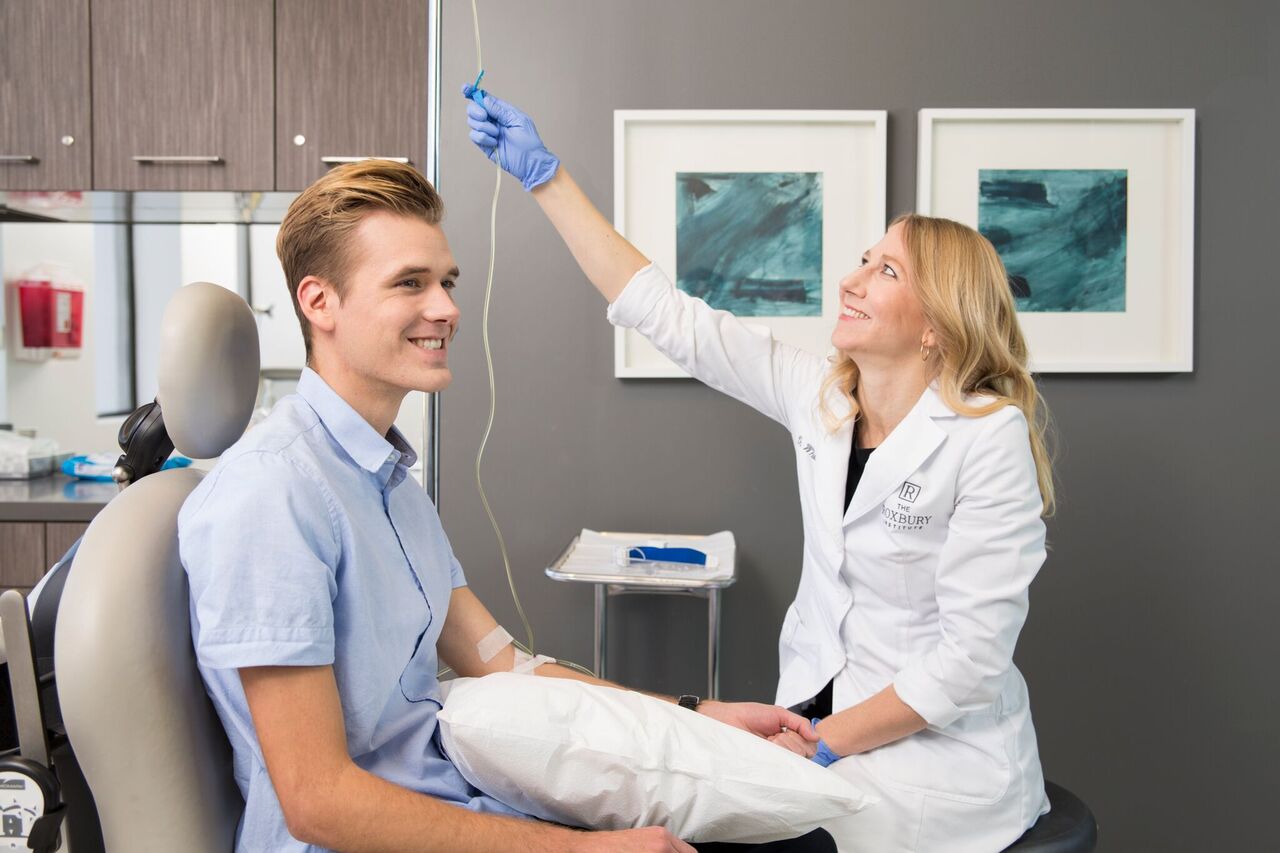 IV therapy treatments are all the rage these days, particularly popular for curing pesky hangovers. At The Roxbury Institute in Beverly Hills, they're offering IV treatments for more than an after-party upgrade. The Institute is introducing the Aphrodisiac IV, specifically designed to boost hormones and give skin an after-glow, just in time for Valentine's Day.
The infusion therapy is offered by Dr. Sara Christopherson-Whitney, a naturopathic doctor who focuses on creating individualized treatment plans for her patients. "It specifically targets the adrenal glands with the goal of becoming an aphrodisiac," Dr. Whitney explained of this particular infusion. "It fights stress and can produce more energy to be more romantic," she promised.
While couples don't have to undergo the procedure together, Dr. Whitney said it could be an enjoyable experience. She recommended drinking water and eating beforehand for those who have never received an infusion.
If you'd rather get body contouring or plastic surgery to prepare for your Valentine's date, that's also an option at The Roxbury Institute. And if you happen to over imbibe on February 14, you could always consider a hangover infusion the next day instead.