It has always been a small fantasy of mind to walk into a beautiful old bar like the erstwhile Campbell Apartment in a great tailored black suit—maybe rocking some subtle cleavage—waltz up to the bar, order a whiskey and then light up a cigar before catching modern day Don Draper's eye.
But let's be honest. Most nights I'm dressed in leggings and I merely sulk to my kitchen, where I consider something different for two minutes, before pouring a glass of my usual standby, white wine. I hate to drink-shame myself, because wine is awesome and I plan to name my first born Pinot Grigio, but I've been finding it a bit lackluster lately. Yes, it looks great with all my sweaters, but there is something so powerful (and let's be honest, badass) about a woman with a glass of whiskey in her hand.
Lately, I've noticed other cool girls getting on the whiskey trend by joining clubs like Women & Whiskies and Women Who Whiskey that hold tastings and events all over the country. According to Future Laboratory research, women now make up 37 percent of whiskey customers in the U.S. and a third of whiskey drinkers in England. It's clear that whiskey is no longer just your grandfather's drink: Mila Kunis is the spokesperson and global partner for Jim Beam and Christina Hendricks is a spokesperson for Johnnie Walker.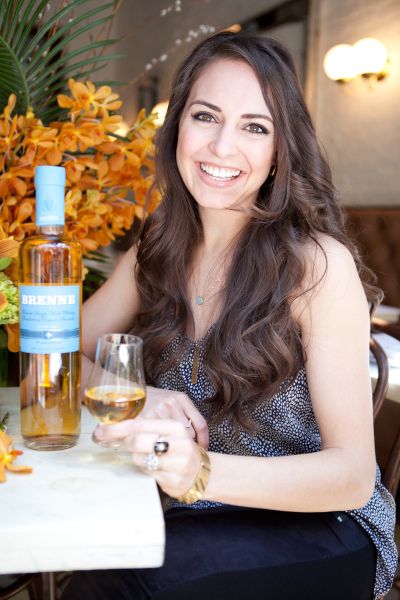 Another woman blazing this masculine trail is Allison Patel, the founder of Brenne Whiskey. This former ballerina has not only launched a dynamic whiskey brand, but is also educating women (and men) on the art of this fine drink along the way.
Since she danced professionally until 23, Patel started drinking later than most. It was while working at Exhale as the National Sales Trainer that she developed a taste for whiskey and the moment of peace it brought her.
"For the first time in my life, everything kind of stopped. As a ballerina and a Type A personality, you're never enough. Never skinny enough, never working hard enough, never on stage enough. It was just a constant dialogue of 'I'm never doing enough,'" she explained.
While living in New York, Patel started by launching an import/export company; this eventually led her to meet a third-generation master distiller in Cognac, France. Not long after, she began experimenting with the creation of single malt whiskies. Brenne is one of the few French whiskies targeting the U.S. market and the only organic French Single Malt Whisky in production today. The grain is grown on the distiller's farm and twice-distilled on classic copper alembic Cognac stills. It's aged for five years in Limousin oak barrels (the most expensive type of wood for barrels in the world), and then finished for two years in used Cognac barrels. Together, this produces a beautiful fruity, oaky whiskey that even this boring wine drinker was intrigued by. The brand launched in 2012, and is now available in 35 states, all over France and many of your favorite bars right here in New York.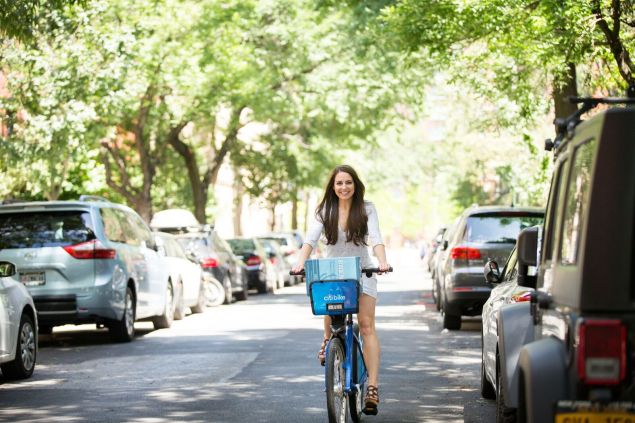 Building the Brenne brand has been quite a journey, as Patel admits that many investors were skeptical that a former ballerina could successfully start a whiskey brand. As a result, she dumped her whole savings account into the brand and had to hand deliver—sometimes on a CitiBike—bottles to stores and bars for the first few years. Through clever marketing (the bottle is super pretty) and an energetic leader who stresses the importance of understanding the background and concept of what you are drinking, the brand has found success. Patel even gave me a personal tutorial on whiskey which was clearly much-needed, as I didn't even know the difference between scotch and whiskey (wine is so easy, because, you know, colors.) I also discovered I like my whiskey on the rocks.
The former dancer has also noticed more women drinking whiskey and also starting brands and working within the industry. She was one of only three women at the World Whiskey Conference in 2010 and now she says at least half the room is full of female distillers, engineers and executives. She believes that having a sensitive sense of smell is a big asset for a drink in which so much of the flavor is expressed in the nose.
"In that respect, women can really experience the high breadth of flavors a whiskey can have, on a more grand level than men on an average basis. And whiskey is just delicious!" She also insists there is nothing sexier than who walks into a bar and orders a whiskey, but also has an in depth knowledge and understanding of the spirit.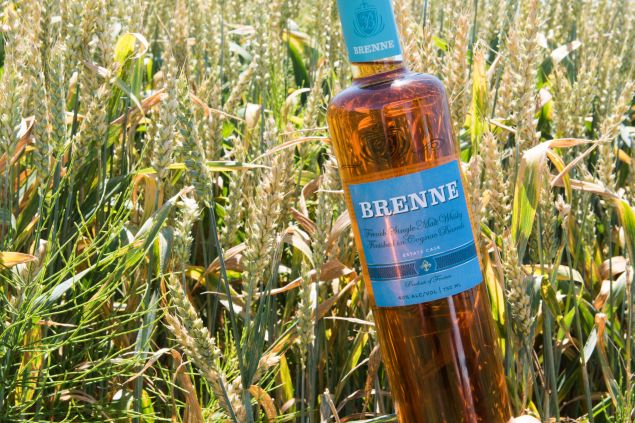 Plus, this liquor may even prevent that nasty hangover you usually get from chugging glasses of wine all night. "You can nurse that glass for a few hours and the finish is amazing," she said of her whiskey. Maybe next time I'll opt for whiskey over wine. As for the suit? I think I'll have to work my up to that.