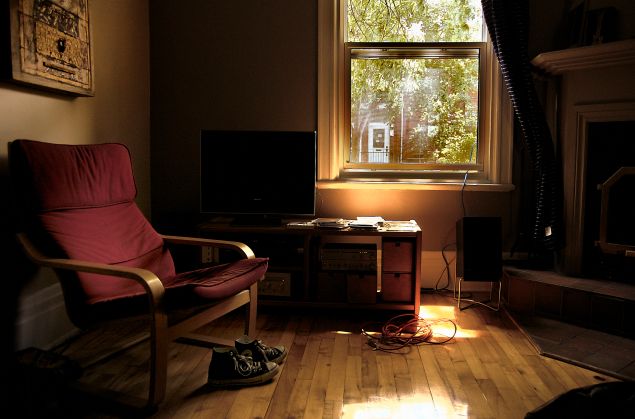 Mdrn. Residential agent Jos Mansell has seen things people wouldn't believe. Blood stains on living room floors; cock fighting rings in backyards; bedroom shrines to David Hasselhoff.
"It's like the Wild West," he said of the many surprises that have greeted him over his years of showing properties in New York. "Just mind-blowing."
Yes, you might assume it goes without saying that a seller should scrub their place of lingering bodily fluids before putting it on the market, but, as Mr. Mansell observed, you'd be wrong. (Though, to be fair, the sellers of the bloody living room did try to hide the stains under an air mattress.)
"It's pretty amazing," he said, adding that such finds are particularly prevalent in rapidly gentrifying neighborhoods where, over the last few years, at least, buyers have been game for more or less anything.
"A lot of [agents] have this idea that whatever inventory comes up for sale, it pretty much gets bought," Mr. Mansell said. "And [properties] often do get bought regardless of the condition or shape they are in."
But, he added, a little sprucing up, or staging, can "absolutely" help a house sell more quickly and at a higher price than it otherwise would.
It can be a delicate matter, though. How, for instance, do you tell your client that the puce shag carpet lining their conversation pit isn't quite so au courant as it once was? That Star Wars wallpaper might not be the most appropriate choice for the master suite?
Nick Gross, a salesperson with TripleMint, recalled trying once to convince an older client to make few changes to her Kips Bay apartment to better her chances of luring a buyer. Among other things, Mr. Gross hoped to tone down the bedroom's leopard print scheme, relieve the living room of its surplus ottomans, and open the perpetually closed black-out shutters to show off the unit's three exposures.
"I began to discuss with her where we might make some adjustments," he said. "And she was not having it."
It took more than two weeks of back and forth and the intercession of the woman's son before she relented, Mr. Gross said. Once she did, though, they had a half-dozen offers in short order, including one at above their ask that ultimately won the day.
Prime Manhattan Residential's Katherine Salyi has been working since the summer with the seller of a unit at 68 Jane Street to get the property ready to go to market.
"It took a couple of months [for the seller] to really get their arms around what the staging could achieve for them and how it would be helpful," she said. "It's a delicate subject. Each seller is different and they have different emotional attachments to their homes and their belongings. And in this instance it took that long to get them to the point where they were willing to make the changes."
Engels & Völkers NYC agent Christine Miller Martin suggested that staging is especially relevant for resellers given the large stock of new development apartments they are competing with. That's particularly true for estate condition apartments, a niche of the market she deals in frequently.
At the same time, you don't want to go overboard. Several years ago, Citi Habitats agent Joseph Brucculeri took over a listing in Hell's Kitchen that the previous broker had staged perhaps a little too aggressively.
"There was like a sofa, a dining table, a coffee table, a chair, and piano," he said. "It wasn't like a huge grand piano. But he put a piano in there."
To what extent staging actually matters is hard to pin down. There's no shortage of agent anecdotes about apartments that better staging helped sell after they'd lingered on the market for months, and industry surveys from groups like the National Association of Realtors have found that a large majority of agents believe it has a beneficial effect.
Research from Michael Seiler, a professor of real estate and finance at the College of William and Mary, suggests, though, the benefits are less clear cut. In a 2014 study, Dr. Seiler found no boost in sales price from staging, though he noted that the study wasn't able to investigate whether staging might help homes sell more quickly.
So, would he bother staging his own house if he were selling?
"You know, if it cost me a couple of grand, I would, because I'm not really sure what the answer is," he said. "Five grand? I don't know about five grand. To me it seems a bit untested."