The nominations for the 89th annual Academy Awards were announced this morning in Los Angeles, and the big stories included La La Land's 14 nominations (tying the record) and the return of diversity to the acting races.
But outside the major categories, there are several races where skill with a camera or computer is more important than dramatic line readings. These categories may seem complicated, but they're necessary to the filmmaking process (and they give you a better chance at a winning Oscar ballot). So, for the second year in a row, here's a breakdown of the five Oscar races where tech is king:
This Year's Nominees:
Arrival
La La Land
Lion
Moonlight
Silence
This award honors the people behind the camera whose swooping shots move the audience through scenes. For much of cinema history, movies were shot using classic celluloid film stock—until blockbusters like Avatar and Gravity added digital and 3D techniques to the mix (though this year, no 3D films are nominated).
The theme of this year's nominees could be "location location location"- each artist centered their film in a particular place, whether a spaceship (Arrival), a fantastical version of modern Los Angeles (La La Land), India (Lion), Miami (Moonlight) or 16th century Japan (Silence).
There was also some history made in this category today: Arrival cinematographer Bradford Young became only the second black person to be nominated as a cinematographer, and Rodrigo Prieto (Silence) ensured Mexico continued to have a strong presence here (Mexican cinematographer Emmanuel Lubezki has won this category the past three years, though he wasn't nominated this year).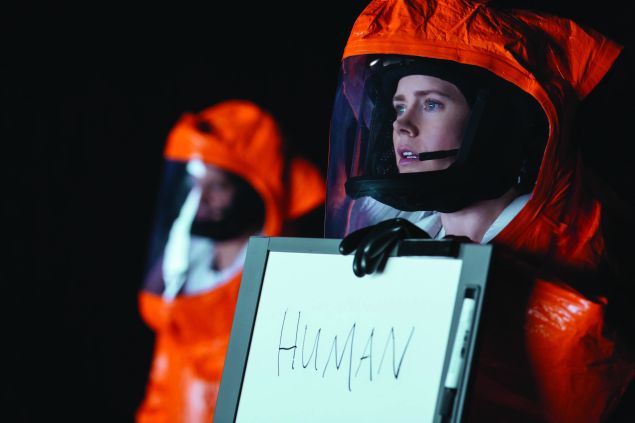 This Year's Nominees:
Arrival
Hacksaw Ridge
Hell or High Water
La La Land
Moonlight
First, a bit of history:  "Moonlight" co-editor Joi McMillon is only the second black nominee for Best Film Editing, and the first black woman.
This award has a close correlation with the Oscar for Best Picture—two-thirds of Best Picture winners have also won the editing prize. The Academy likes to recognize a range of editing styles in this category, which explains the mix of sci-fi/action movies and prestige pictures.
War movies and high-octane dramas like Hacksaw and Hell often do well here because there are a lot of fast cuts during shootouts and action scenes. Science fiction usually employs the same approach, but Arrival, which is slower paced and more atmospheric, broke this mold and was rewarded for it.
La La Land has several fast-moving musical numbers and employs many flashbacks, and since it's the favorite for Best Picture Tom Cross (who won this award two years ago for Whiplash) has a good chance of winning too. Don't discount Moonlight, though, which uses a more subtle approach to denote the passage of time ( co-editor Joi McMillon is also only the second black nominee in this category, and the first black woman).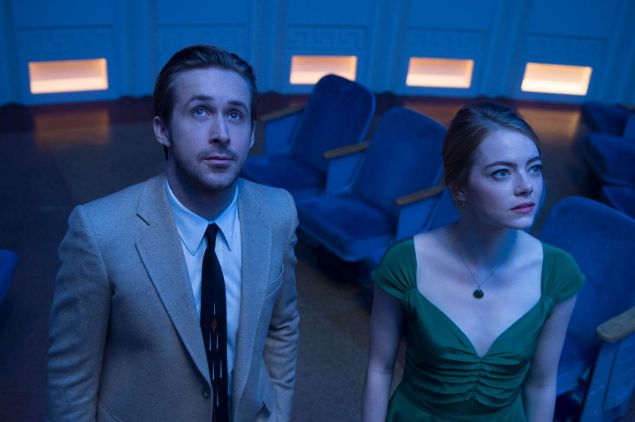 Best Sound Mixing and Best Sound Editing
This Year's Nominees for Best Sound Mixing:
Arrival
Hacksaw Ridge
La La Land
Rogue One: A Star Wars Story
13 Hours: The Secret Soldiers of Benghazi 
This Year's Nominees for Best Sound Editing:
Arrival
Deepwater Horizon
Hacksaw Ridge
La La Land
Sully
These two awards sound nearly identical, and nominations often overlap—indeed, this year three films are nominated in both categories. That being said, there is a subtle difference between the two races.
Sound mixing refers to (surprise) the mixing of sound elements like music and dialogue. If a certain section of the film needs to be louder or softer, sound mixers create that balance, amplifying whispers and softening yells (especially during action scenes like those in Hacksaw and the more political 13 Hours). Musicals like Les Misérables and Chicago often win this category as well, giving La La Land a good shot at victory.
While sound editing takes these elements into account, it also involves the creation of digital sound effects in post production—enhancing sound quality and the film's sense of place, whether it's set inside the Deepwater Horizon oil rig or a plane that makes an emergency landing in the Hudson River.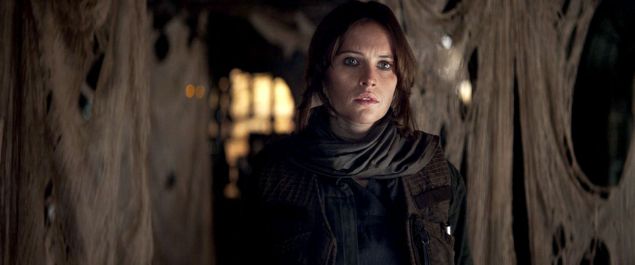 This Year's Nominees:
Deepwater Horizon
Doctor Strange
The Jungle Book
Kubo and the Two Strings
Rogue One: A Star Wars Story
This year in particular, this is the most interesting Oscar tech category. Rogue One is the only conventional sci-fi film in the mix—Deepwater uses visual effects to support the real life story of an exploding oil rig, and Doctor Strange augments cutting edge effects with trippy, surreal visuals.
The two most intriguing nominees, however, are Kubo and The Jungle Book. Kubo may look like a conventional animated film, but it supplemented its stop motion animation with model sets, 3D-printed puppets and CGI enhancement of the film's Japanese environment.
Disney's Jungle Book remake is also significant, because aside from Neel Sethi (the actor who plays Mowgli) every single thing on screen, from animals to blades of grass, was computer generated. The movie was filmed entirely on a Los Angeles soundstage, and the jungle environment was created using animation and performance capture. The filmmakers also used video footage of both the actors recording their lines and the animals they were portraying to make sure the creatures' mouth and body movements synced up.
So don't change the channel when the technical categories are presented at this year's Oscars on February 26. You may learn something, and with these tips, you could end up with a winning ballot as well.