Take the D, the N, the F to the end of the line in Brooklyn, through the tangled wastes of the subway maintenance yards and across the fetid waters of Coney Island Creek, and you'll see a very different kind of Trump tower. Nothing like the brass-and-glass of the president-elect's Fifth Avenue Xanadu, these tall brick bulks loom into view as the train curves out of Gravesend, permitting just fleeting glimpses of the Coney Island Wonder Wheel turning against the backdrop of glaucous Lower New York Bay.
These are the high-rise apartments of Trump Village: homely, squarish, utilitarian, externally indistinguishable from the outcroppings of public housing at the peninsula's western end. When construction wrapped in 1964, their builder, Frederick Christ Trump, hoped they would serve as "something to remember the name 'Trump' by."
The complex erased a community of Jewish-owned bungalows that had sat on the site for decades prior. Many of the displaced became the development's first tenants. But, for all its density and immensity, the project aroused little resistance in the surrounding community—in large part because of its maker's three-decade record of creating sound housing in Brooklyn.
"As soon as we heard who was building it—'Fred Trump, he built Beach Haven'—we knew what he was going to build, and we had no problem with it," Coney Island native Ralph Perfetto, who spent the latter half the decade fighting new housing authority developments, recalled to the Observer. "Lower income, middle class—that's what he built. But he built it well."
A few years later, Perfetto met the developer's fourth child at the family company headquarters on Avenue Z in Sheepshead Bay. That converted dentist's office would later launch Donald Trump toward Manhattan, fame, the presidency. But, for the moment, he was just his father's son.
Born in 1905, the Trump patriarch in his youth had worked as a "horse's helper," using his back to haul loads of lumber up slopes too steep for an animal to climb. After his death in 1999, his adult children offloaded most of what remained of his estate for $600 million.
It was a spectacular social ascent built as much on government aid as on concrete or mortar or business cunning. The elder Trump created some 27,000 units of housing across New York City in his long career—co-op complexes, garden apartments, single family homes—a virtual archipelago of the outer borough white lower-middle-class. Underlying it all were guarantees from the Federal Housing Administration, an agency that will soon fall under his son's control.
These kind of state interventions are anathema to modern conservative-libertarian economic theory, which asserts that they mutate the free market. But without them, January 21, 2017 would likely dawn on Donald Trump living in Levittown instead of the White House.
To oversee the FHA, Trump has appointed perhaps the one individual more inscrutable and detail-averse than himself: Dr. Ben Carson. What few comments Carson made about federal housing programs prior to his nomination were critical or belittling,  and he appears to view many to them as "government handouts" and "social engineering"
"That would be the ultimate irony, wouldn't it?" said Thomas Campanella, a Brooklyn-native associate professor of city planning at Cornell University, in an interview with the Observer. "That the programs that so helped Fred Trump build for working class people, and make a profit, could be threatened under his son."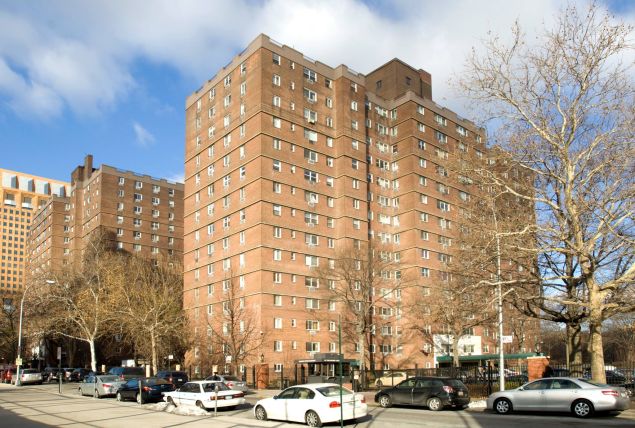 Gwenda Blair's book The Trumps, first published in 2001 and periodically updated since, provides probably the most comprehensive inventory of the various federal programs that formed the foundation of the Trump family fortune.
Hoping to revive the moribund banking and construction industries, the Roosevelt administration crafted and passed the National Housing Act in 1934, which established the FHA. The law and the agency it created permanently transfigured private lending in New York City and across the U.S.
Even during the boom years of the 1920s, risk-skittish creditors had been hesitant to tender too much money to borrowers up front. This forced builders and buyers to take out multiple mortgages on a single property, trapping them in a perpetual cycle of repayment and renewal.
As Blair describes it, Fred Trump had been originally too small-time to even access private financing. Instead, he spent several years running something resembling a housing Ponzi scheme with his mother: he would partially complete a house, sell it, use the cash to start building another, sell that one and begin again. Then came the stock market crash, which left the ambitious young man operating a small supermarket.
But the FHA and its Title II insurance program granted him an unprecedented opportunity. The federal government effectively put its faith and credit behind qualified developers seeking construction loans. The larger the guarantee a builder could get from the FHA, the more money they could get convince a bank to lend them.
Fred Trump was an active member of the James Madison Democratic Club, one gear in the much larger Brooklyn party machine. That same machine had installed a lawyer named Thomas Grace as the New York's first state FHA director. And in 1936, Grace gave Trump the $750,000 guarantee he needed to secure financing for his first big project: a 450-home development in the neighborhood of East Flatbush.
Over the next six years, thanks to his political connections and increasingly loose Title II stipulations, Fred Trump built a total of 2,000 "Trump Homes": humble brick rowhouses and bungalows, constructed with federally insured loans and sold to employed but often struggling New Yorkers. He built something else too—a reputation.
"The public grew to know the name as a symbol of quality," Blair writes. "Within real estate circles, it was becoming known for shrewd business practices and entrepreneurial skill."
In 1938, he co-founded the Brooklyn Home Builders Association to promote FHA mortgages, and the agency rewarded him with a $1 million guarantee for his next project. The Brooklyn Daily Eagle declared him "the Henry Ford of the house-building industry" and "Brooklyn's outstanding builder." In his frequent cameos in the press, Trump hawked his work as a purely patriotic and capitalistic endeavor—though he was not shy to acknowledge his debt to the federal government.
"The working classes have been fully awakened as to the benefits of home ownership under the FHA 25-year mortgage plan," he once declared.
But the real estate maven did not find his true metier—apartments—until World War II. Facing a drought in materials at home in New York, in 1942 Trump accepted the federal government's invitation to relocate to Norfolk, Virginia, the epicenter of U.S. Navy operations, to build housing for sailors.
He left two years later having constructed some 1,360 apartments, sold one of his Norfolk buildings for $1 million (in 1944 dollars) and discovered a model he could import back to Brooklyn. In 1947, for his first major post-war project, the 1,344-unit Shore Haven development in Bath Beach, he received $9 million in government loan guarantees. Before the year was out, he had begun another, even grander Title II project: Beach Haven in Sheepshead Bay, 1,860 apartments backed by $16 million in federal mortgage insurance. It would become his new base of operations.
The Federal Housing Act of 1949, signed by a desperate President Harry Trump looking to shelter millions of returning veterans,  loosened up even more Washington cash. Title I of this measure enabled Fred Trump and the city to embark on a federally underwritten slum-clearance project in Fort Greene, Brooklyn that gave rise to the University Towers co-op complex.
Blair describes how the builder massaged his contacts in both the Democratic Party and the mob, hired non-union labor, ordered appliances in bulk, cut corners on construction where he could and generally practiced extreme parsimony—at least, when the money was coming out of his own pocket.
He was less conservative with the taxpayer's dollar. Even as he built on the cheap, his estimates bloated. Grace and the Democratic machine signed off on his plans anyway, granting him massive guarantees, which let him take out colossal loans from banks. When he was done with a project, he would use the extra cash to pay down the mortgage, allowing him to avoid costly interest payments and to start collecting rents quicker. A skilled carpenter, Trump also acted as his own general contractor, and paid himself accordingly. And the land beneath the developments, which rocketed in value, belonged to a trust he created for his children.
His profits were impressive, even by modern standards: a total of $4,047,000, according to the Eagle. During the Truman administration, the FHA looked the other way. It left the rules deliberately lax, to encourage as many developers to build as many apartments to house as many people as fast as humanly possible.
But the new Republican regime that took power in Washington in 1953 was less hospitable. President Dwight Eisenhower bitterly denounced "real estate profiteers," and GOP lawmakers were eager to humiliate apparatchiks for the opposite party like Grace.
Fred Trump himself got hauled before the Senate Banking Committee in 1954. In the face of blistering questions from Sen. Homer Capehart of Indiana, the Bronx-born developer calmly explained that he hadn't broken the law. He was right. But he still got blacklisted by the FHA.
Still, the years of federal assistance had furnished him with the financial, political and social capital to continue realizing his brick-and-mortar dreams, including the project he considered his piece of posterity, Trump Village. He would lean increasingly on state programs, and get himself in trouble in Albany much in the same way he had with Washington.
D.C. wasn't done with him, though. The Housing and Urban Development Act of 1965 subsumed the FHA into the new Department of Housing and Urban Development. The Fair Housing Act of 1968 charged HUD with ensuring equal treatment of all buyers and renters regardless of race. This would lead to the infamous allegations that Fred Trump's companies discriminated against blacks, claims eventually settled out of court. The federal government had completed its metamorphosis from friend to tormentor.
But for all that ugliness, with help from the FHA, Fred Trump gave hundreds of thousands of struggling, striving New Yorkers something incalculably precious—a place to live.
"The Fred Trump legacy in Brooklyn, I would say overall, is a good one. He was certainly was no friend to African-Americans," said Campanella, the Cornell professor. "But he produced a phenomenal amount of high-quality affordable homes for New Yorkers that are still affordable today. And if you look over time, all sorts of immigrant groups have found them and used them to get started in this country."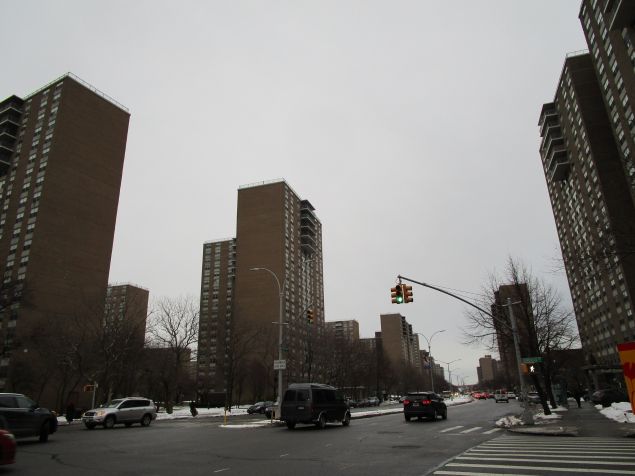 At the far edge of Brooklyn stands a cluster of unlovely brownish towers—the last remnant of a vanished empire.
Fred Trump did not build Starrett City, officially rechristened Spring Creek Towers in 2002. But his son has held onto a $25 million stake in the property, perhaps because of the way it came into the family portfolio.
The original visionary behind the 5,881-apartment development was the union leader Abraham Kazan, Fred Trump's rival-turned-partner in the Trump Village project. But the sheer scale and cost of the project overwhelmed him, and the Starrett Corporation took it over and finished it.
Bankrolling the construction was the state's Mitchell-Lama tax abatement program, as well as a federal Section 236 interest payment subsidy, an initiative President Richard Nixon discontinued shortly afterward. Even with that, the financing came a little short—until a young Donald Trump heard about it at a Wall Street lawyer's Christmas party in 1973, according to Blair's book.
At the time Trump had just established himself in a studio apartment on the Upper East Side, and was trying to style himself as a member of Manhattan high society, even as he drove daily back to the old brick office on Avenue Z. The budding businessman rang his father from the celebration, and the the Trump Organization had bought in by New Year's Eve.
Starrett City today is the biggest federally subsidized housing complex in America. Since it opened in 1974, it—and Trump by extension—has benefited from the federal Rental Housing Assistance Program (which pays the rent for residents of developments receiving the Section 236 benefit) and Section 8 funding. In 2008 HUD, under pressure from Sen. Charles Schumer, blocked a sale of the property that might have jeopardized its affordability.
The development subsequently entered a new arrangement that placed 3,569 of its apartments on a project-based Section 8 contract, which attaches a subsidy to the building rather than to the tenant.
Despite its generally bleak appearance, Starrett City boasts a modern sports club and a surprisingly sleek shopping center at its core. It is also far more integrated than the surrounding neighborhood of East New York. The 2010 census found that 38 percent of its residents are white (compared to a bare 1.3 percent in East New York), most of them immigrants from former Soviet bloc states, possibly an artifact of the complex's long-abolished racial quota system.
"Starrett City is the most successful middle-income affordable housing complex and initiative in the country," Democratic Congressman Hakeem Jeffries, who represents the development, said to the Observer in a recent interview. "It should be held up as a shining example of what can happen when the federal government works in partnership with affordable housing developers who are interested in doing right for moderate-income, middle-class families and senior citizens."
Most, though not all, residents the Observer spoke to were aware of Donald Trump's investment in the property. Opinions of the president-elect largely split along racial lines, though all seemed to share a sense of uncertainty about the future.
"Good! I vote for that guy," said David Zbareta on hearing about the Trump stake, before adding afterward, "What kind of changes this going to bring for us?"
Members of the majority African-American population voiced a general pessimism about the incoming administration, though not necessarily about its potential impact on their living situation.
"Social justice might be worse for minorities," said Al Taylor, another tenant, as he bundled his two daughters out of his minivan at the heart of the complex. "Medicaid and so on, that might be a problem. But the housing? I'm not as worried about."
Others suggested that Trump's background would make him less sympathetic to his tenants, not more.
"All of that assistance stuff is gonna be dead," said Tiara Cowan, who recently relocated to Starrett City from Coney Island. "He's a businessman, you know. He came from money, so he doesn't know how it feels to come from the bottom. So he's going to automatically feel like everybody else ought to have that drive. And that's not a bad way to feel, at all, to push people. But some people do need help. There's a lot of single mothers out here, there's a lot of seniors, there's a lot of different things that occur in people's lives."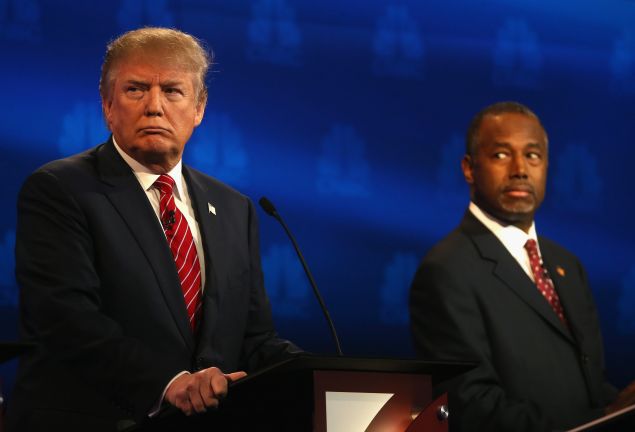 Project-based Section 8 contracts like the one at Starrett City subsidize shelter for some two million people nationwide, two-thirds of them seniors or people with disabilities. Roughly 20 percent of home loans today receive FHA mortgage guarantees like the ones that allowed Fred Trump to go from running a supermarket to becoming the largest builder in Brooklyn.
Trump's transition team did not respond to Observer inquiries about the president-elect's plans for these programs. Carson, his nominee to head HUD, gave only vague outlines of his vision at Thursday's confirmation hearing—he endorsed the idea of a government "backstop" for private lending, but also suggested that borrowers could get along fine without federal insurance.
Asked by Massachusetts Sen. Elizabeth Warren whether he would allow Trump's company to continue to profit from the Section 8 program, Carson made the stunning statement: "It will not be my intention to do anything that will benefit any American."
The president-elect's promises on the campaign trail were often similarly inchoate and incoherent. But the bombast with which he delivered them communicated a sort of grandeur incompatible with conservative notions of state restraint. Small government types panicked at his successes in the Republican primary.
At least one of Trump's supporters and surrogates argued that his father's career could offer a model for urban policy in the incoming administration—one that emphasizes incentives for independent builders over direct public control of affordable housing stock.
"I think you'll see a clear continuation of the overall trend away from government-owned public housing toward privately developed affordable housing programs. I'm confident he'll use his experiences with his father's business to try to innovate with the financing of these projects," said Staten Island Councilman Joseph Borelli. "Look at New York City's Housing Authority as a counter example, where the over reliance on government ownership has resulted in budget shortfalls on maintenance and operating expenses over the last 10 year."
Borelli also recalled that Fred Trump built on often unpopulated or underdeveloped tracts of the outer boroughs, and capitalized on extensions of the city's public transit system. A large-scale infrastructure program, he argued, could allow modern metropolises to expand and thus ease market pressures on housing costs.
He also pointed to Trump's performance in several of his family's former developments: he carried the election districts covering Beach Haven and Trump Village, and took almost 40 percent of the vote in Shore Haven, compared to 18 percent citywide.
"These are people who are going to look to him for an urban agenda," the councilman continued.
Congressman Jeffries sounded a similarly hopeful note.
"Given Donald Trump's history in the affordable housing business, through Fred Trump, connected to places like Trump Village and Starrett City, there is some reason to believe that he could be persuaded to do the right thing," he said. "It would be ironic for the federal government under a President Donald Trump to erode support for affordable housing initiatives that helped build the Trump empire."