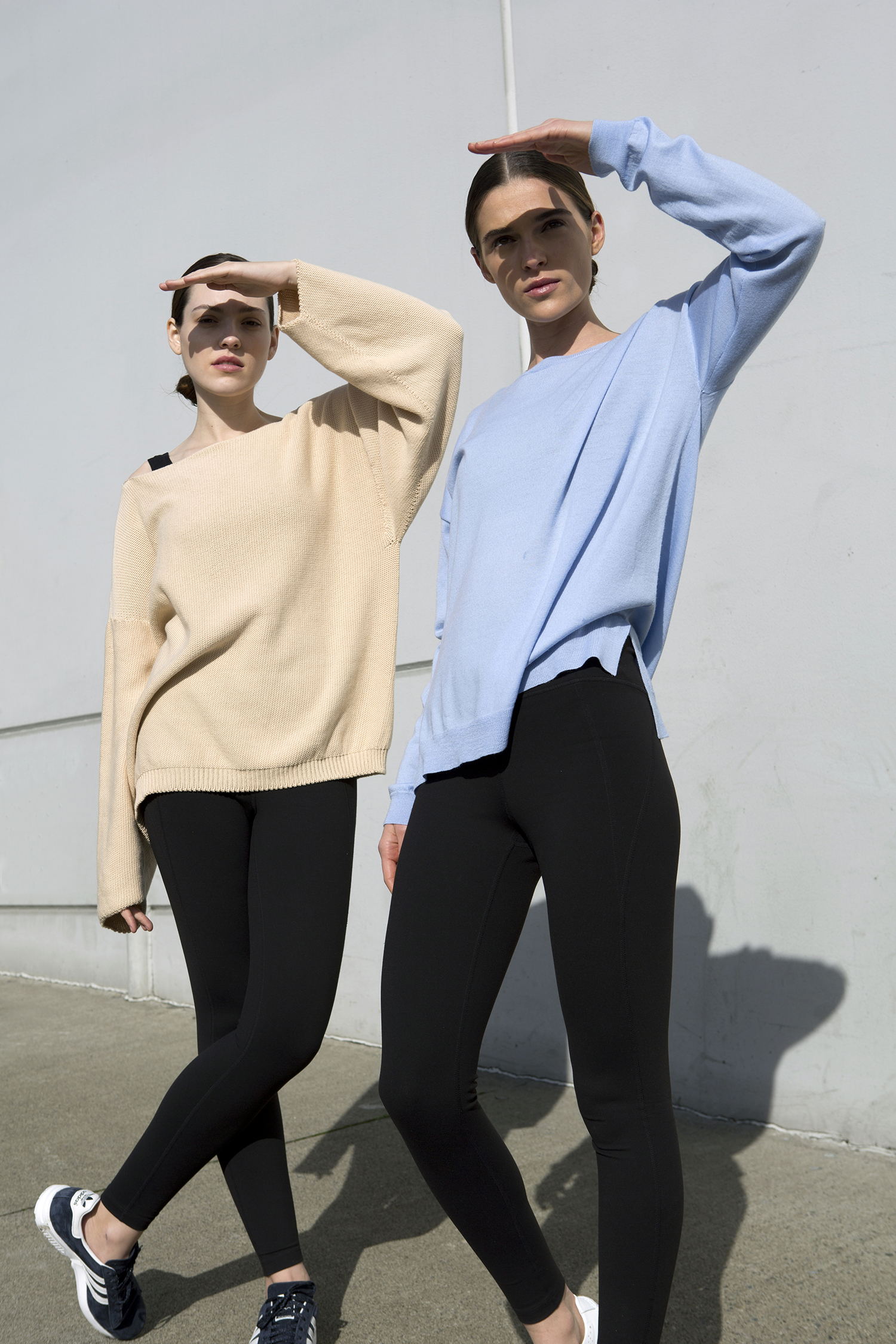 When you follow activewear brand Girlfriend Collective on Instagram, Outdoor Voices, Glossier and Reformation automatically appear as similar suggestions. They all give off the same cool girl vibes by being low-key, meant for a specific type of 20 or 30-something girl who's chic, but doesn't want to look like she's trying too hard, especially while working out or grabbing brunch.
Like all other cool girl brands, Girlfriend Collective's Instagram feels more like a friend's carefully curated social media presence, offering up photos of tattooed torsos wearing crop tops and plenty of Tumblr pink. And like Reformation, everything is sustainable. Girlfriend Collective even has a graphic tote bag you're sure to spot around the Lower East Side.
The label was started by husband and wife Quang and Ellie Dinh, along with a few alums from Acne Studios and Lululemon Lab. They launched with a campaign for free leggings—the only cost is shipping from Vietnam, where they work with a fair-trade manufacturer. Like Glossier, they're hoping their fans spread the word on social media, in return, those loyal customers receive a free product.
The high-waisted leggings have an ADAY and Outdoor Voices vibe. But unlike similar athleisure styles, Girlfriend Collective's leggings are all made from water bottles. They remove the caps and labels, shred the bottles and then process the chips into minuscule fibers for yarn. "The more we sell, the more water bottles we divert from the landfill and the more workers we can provide fair wages to," Quang told the Observer.
"A lot of our inspiration is focused around elevating the eco and sustainable space. When you hear 'recycled from water bottles,' people are quick to visualize a more grassroots, wholesome, mom and pop shop aesthetic. We wanted to surprise people by offering something refined and curated," Ellie said, comparing their sustainability model to Reformation. "They were one of the first brands that I'd encountered at that time approaching sustainability as something mainstream, meant for everyday wear, and even nightlife and weddings. Up until that point, it was primarily technical or outdoor brands, like Patagonia, that used recycled or deadstock materials," Ellie explained.
The brand wants to move away from the typical marketing of athleisure. "Activewear brands are catered towards athletes, with branding towards high-impact activities, svelte models and athletes with six packs. There isn't anything wrong with that, and it's important to have highly technical activewear, but it is missing the bulk of regular people who use activewear for everything from yoga, to a night out, to a trip to the farmer's market," Quang said, re-affirming everyone who's thrown on a pair of yoga pants to run errands, without actually making it to a workout class.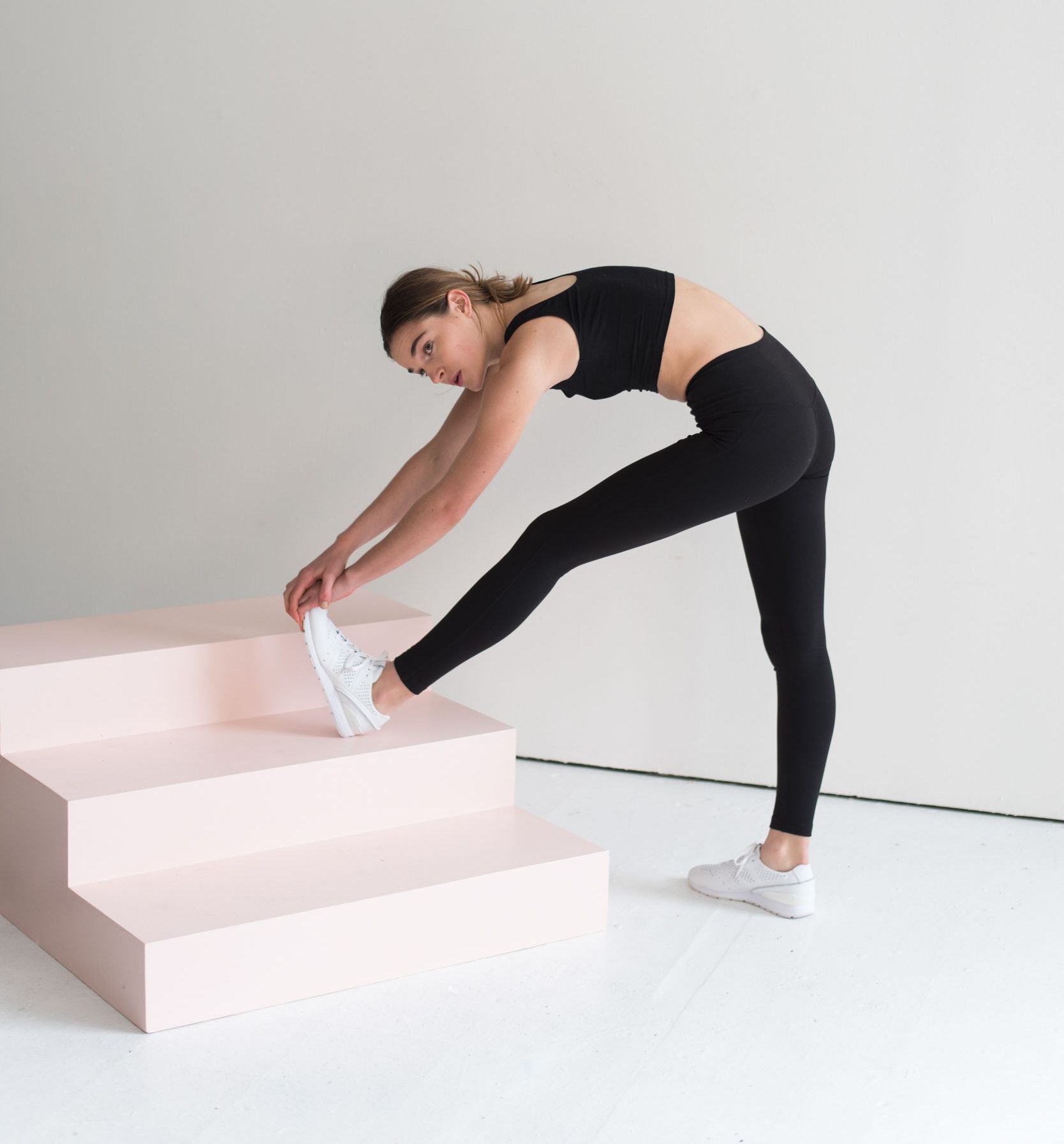 Girlfriend Collective doesn't shy away from comparisons to brands like Ref and Glossier. "Everything from their packaging to their Instagram account is designed very intentionally and cohesively. It's really a matter of taking the time to focus and do it well, but surprisingly not a lot of brands will," Ellie said about Glossier. And the same could be said about Girlfriend Collective, where the leggings are mixed in with photos of Solange, Michelle Obama and the Women's March. Workout pants might not have words on the back anymore (sorry, Hard Tail and Juicy Couture), but they still certainly send a message.