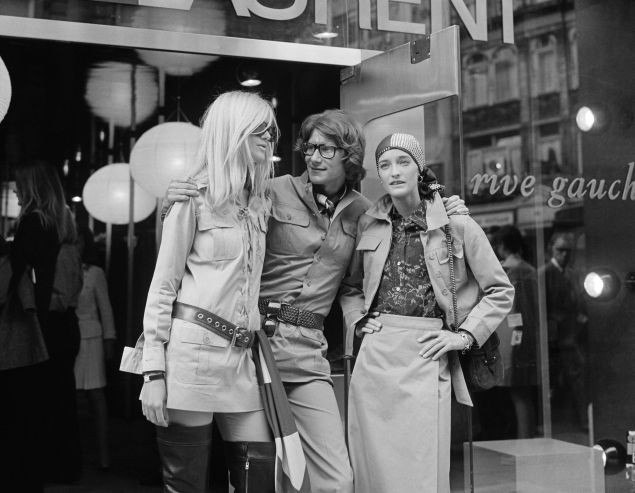 After presenting one of his first couture collections in the 1960s, one of the attendees purportedly walked up to André Courrèges and said, "I loved your clothes, but how can you equate couture with modernism? Expensive clothes are distinctly un-modern." This stuck with him, leading Courrèges – the man responsible for the creation of the go-go boot and who helped popularize Space Age fashion – to close his couture house and create three separate ready-to-wear lines at different price points.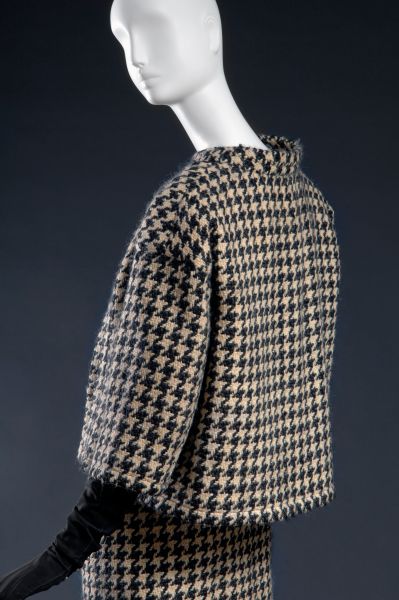 Paris Refashioned, 1957-1968, on view now at the Museum at FIT explores one of the most revolutionary time periods in fashion history through the lens of Paris. When thinking about 60s fashion, swinging London, in particular Carnaby Street and the groovy youth it engendered spring to mind but that isn't the whole story. It was the dramatic changes taking place in the decades old couture business in Paris that changed the fashion landscape for good. 
Several French designers felt frustrated by the old-school conventions of couture. Yves Saint Laurent, the young, untested, 21-year-old designer chosen to helm the House of Dior after Christian Dior died was an early rule-breaker. In his very first collection, in 1957, he included his simple, A-line "trapeze" dresses (one of which is on display here), and the simple, relaxed form was both youthful and modern, ushering in an era of modernism in fashion.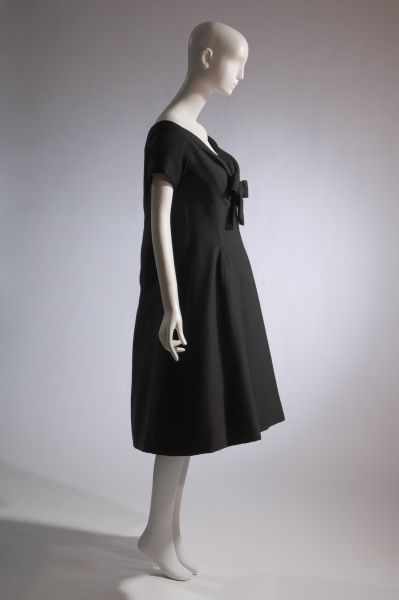 Curated by FIT's Colleen Hill who also curated last year's gorgeous fantasyland exhibition, Fairytale Fashion, this exhibition is no less imaginative. What makes exhibitions curated by Colleen so great is her eye for aesthetics. She understands that viewers need to be immersed into her exhibitions, into her world. And she knows how to create a scene that is both transportive and fantastical. In one room, the sedate elegance of a couture atelier – with clothes from 1957 when Saint Laurent was just getting started, to the early 60s – is evoked with wide platforms, mannequins with articulated limbs, and minimal embellishment.
The next, larger room – representing clothes in the latter half of the period and containing a mix of ready to wear and couture – is styled like a boutique. It is tinged in blue and purple lights, with checkered dividers separating the various sections, like a city building or dressing room curtain. Although the sheer mass of clothing presented is overwhelming (there are eighty pieces in this room), it helps give it a sense of majesty, uplifting the ready-to-wear to the prominence of the haute couture sprinkled throughout the room.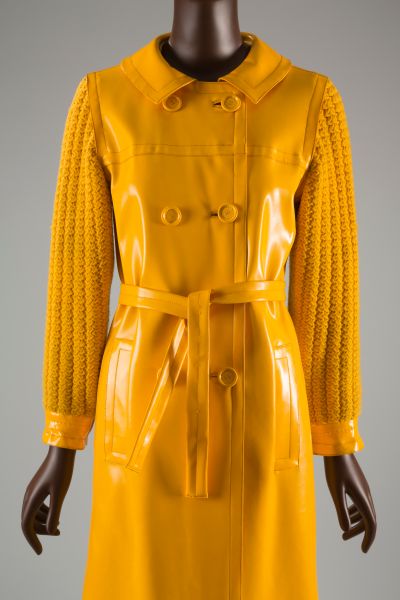 The designers on display – André Courrèges, Karl Lagerfeld for Chloe, Pierre Cardin, Hubert de Givenchy, Paco Rabanne – helped form the youthful looks that would come to define the decade of the sixties. But it was the stylistes, a group of young ready-to-wear designers in France, who radically transformed the fashion industry. For the first time, fashion wasn't coming from the couturiers; it was coming from reasonably affordable brands. The stylistes, were very trend-driven and they became immensely popular amongst style influencers of their time, including Brigitte Bardot. "Where we're at in fashion now, this choice, high end and low end, and everything in between, is really something that was established during this time period," explained Ms. Hill.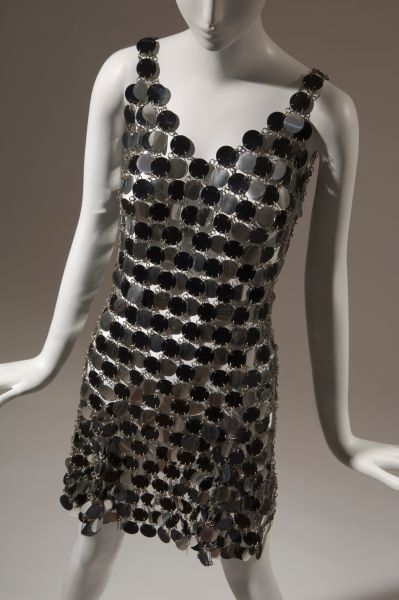 But the popularity of the stylistes had a caveat. To become relevant, it had to challenge the hierarchy that had established the rules on the ground. And so by infiltrating at the top, having couturiers become simultaneous ready-to-wear designers, ideas were flowing on both ends before anyone knew what hit them.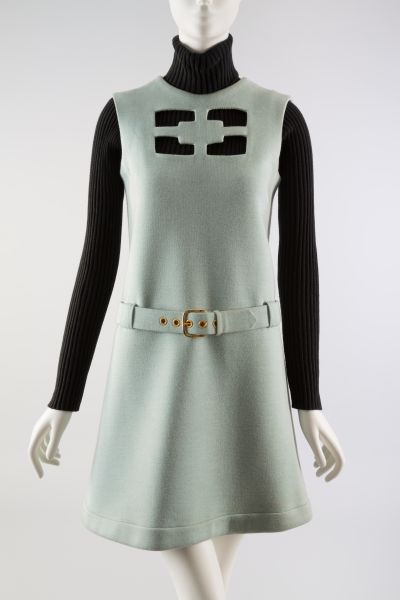 In a sense, it's a form of democracy, that the oft ignored voices have a platform and the freedom to speak. But even as the stylistes were gaining traction and influencing couturiers with their fresh, modern take on clothes, they still needed that stamp of couture endorsement in order to be widely accepted. Couture hegemony continues to this day, mirroring the way social progress can only occur if the political elite hegemony put their stamp of approval. Hence the fact that most of them started out at couture houses before going it alone or even managing to bring change to their employers.  Or not.
The exhibition concludes at 1968, because this was the year that Givenchy closed his house, stating that it had become impossible to design true couture, opening instead his ready-to-wear Givenchy nouvelle line. "By 1968, you have all of these prominent couturiers who are also designing ready to wear," said Ms. Hill. "And I think that now everyone had a real sense of the future of fashion"
Paris Refashioned, located at the Museum at FIT, is currently open until April 15.