[youtube https://www.youtube.com/watch?v=_EyoaGHwmUg&w=560&h=315]
If you're anything like the Style team at the Observer, you've got spring shopping on the top of your mind. As the winter's chill begins to thaw, we can't stop thinking about pastel tulle dresses, snakeskin loafers and crisp shirting in modern shapes.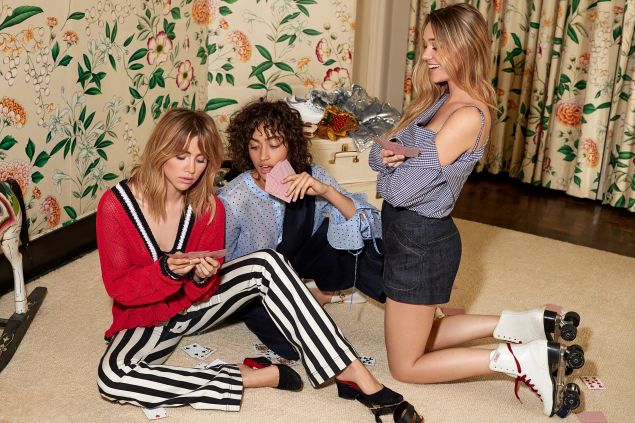 Few things have furthered that desire quite like Shopbop's spring campaign, which stars Suki Waterhouse, her sister Immy and model Alanna Arrington, in all of the aforementioned trends. In a series of photos, this dynamic trio bop around in what we would consider to be our ideal wardrobe.
Which trend is Suki most looking forward to this spring? "My general dream and desire is always to be in pink," she said in a behind-the-scenes video. "So I would say, pretty in pink." Luckily for Suki (and you), Shopbop has curated nearly 200 pieces in the color of the season, from a pair of Alexander Wang suede pumps to a hot pink Cinq a Sept strapless frock and a tulle Marc Jacobs skirt.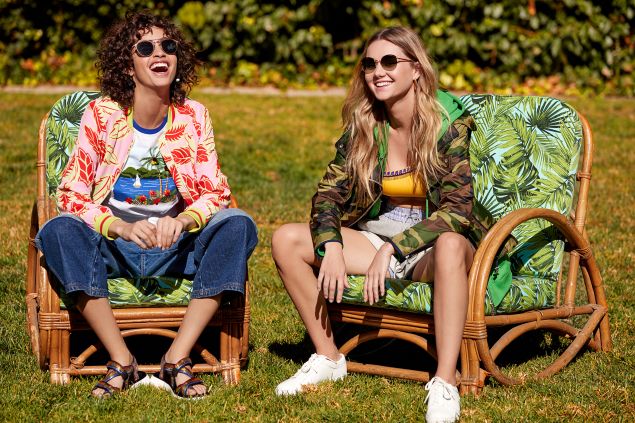 Her sister, on the other hand, has a sartorial preference that is a bit rougher around the edges. "I like the '80s surfer look…My motto is that I like to be able to run in whatever I'm wearing. In case you need to run away," Immy said.
All of these personal styles do have a place in the Shopbop campaign, which is titled Find Your Spring. Each trend is separated into distinct sections, making it easy to tailor these new arrivals to your personal taste. So whether you relate to SoCal vibes or prefer a buttoned up Tailor Made style, you're sure to find something. The rest of the campaign includes Romantics, Pretty in Pink, Modern Americana and Lingerie.
This season, Suki's must-have accessory is a pair of Pepto-Bismol pink Karen Walker sunglasses, with reflective frames to match. Her sister refers to them as "chic Mrs. Doubtfire." There's no better look to aspire to this spring.