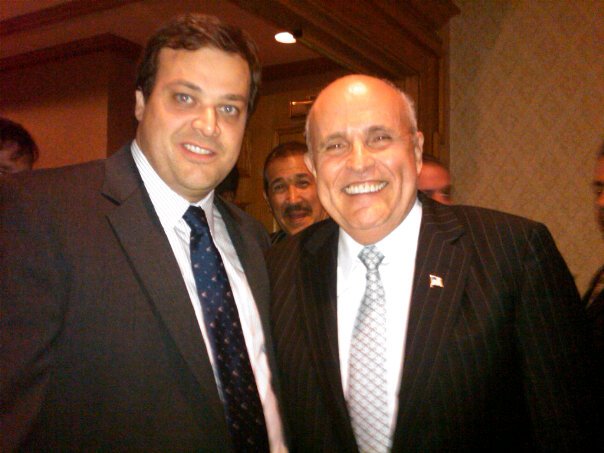 Brooklyn's 43rd Council District—covering the neighborhoods of Bay Ridge, Dyker Heights and Bensonhurst—is a rarity in America, let alone New York City.
In an era of bitter, rancorous polarization and partisanship, its voters overwhelmingly threw their ballots to Hillary Clinton last year—yet they also re-elected Republican Congressman Daniel Donovan, who had attracted only a token opponent. Longtime GOP State Senator Martin Golden didn't draw any challenger at all.
Maybe it has to do with some of the district's other old-fashioned qualities. For all the changes the area has gone through, it's held on to a large part of its middle class core: white and blue collar civil servants, private sector professionals, union workers and small entrepreneurs. Car and home ownership rates there far outstrip city averages.
And despite influxes of Arabic, Asian, Latino and Eastern European immigrants, on top of rent refugees from other parts of the borough, the electorate still disproportionately consists of aging white ethnic lifers. The NYPD and FDNY are held sacred. Mayor Bill de Blasio's name provokes profanity.
There are problems, of course, gripes new and old. Residents complain of escalating rents, property tax assessments, water bills, of deteriorating streets, proliferating homelessness, poor public transportation, overcrowded schools, the slow-motion explosion of the opioid epidemic.
For 14 years, the local Council seat has belonged to Vincent Gentile, a popular Democrat facing term limits and now running a quixotic bid for Brooklyn district attorney. And three Republicans are now hoping to ride a wave of discontent with the status quo and distaste for de Blasio into the district's soon-to-be-vacant Council seat. Two of them declared their candidacy yesterday.
"I don't know if you heard, there was big news today, somebody else might be getting in the race!" Liam McCabe, an aide to Donovan, told the crowd packed into the backroom of the Leif Bar on Fifth Avenue in Bay Ridge, where he announced his own designs on the job.
He was referring to John Quaglione, a longtime staffer to Golden, who had quietly revealed his plans to seek the seat on Facebook that morning.
The dual, dueling announcements set up a contest between the state senator and the congressman, political allies who sources expect will each endorse their respective employees. Meanwhile, Robert Capano, an aide to to eccentric supermarket mogul John Catsimatidis, announced his candidacy months ago and has made regular appearances on local talk radio. (Catsimatidis, who unsuccessfully sought the Republican nomination for mayor in 2013, is believed to be weighing a second bid for the city's top office this year.) All three candidates hail from Bay Ridge.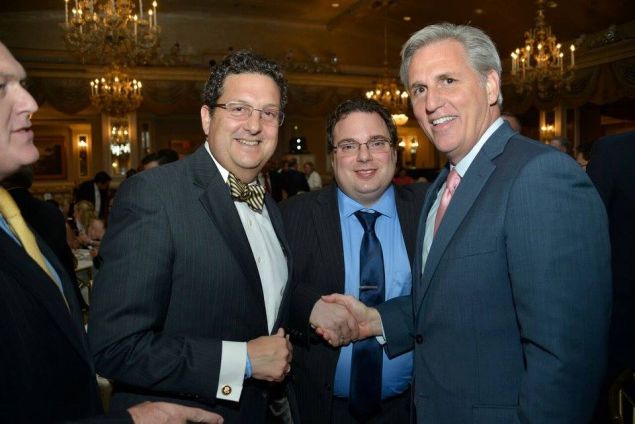 Golden, who once held the Council seat himself, has the deepest roots in the district. Donovan is a Staten Islander whose base of power sits on the other side of the Narrows, while Catsimatidis is a Manhattanite who lost most of the 43rd District in the 2013 Republican primary.
But Capano and Quaglione both already ran against Gentile, in 2009 and 2013 respectively, and lost—badly. Last night, McCabe presented himself as an infusion of "fresh blood" into the political system. To that end, he has already picked up support from the Brooklyn Young Republican Club.
Capano could potentially draw on the Catsimatidis clan's tremendous financial resources, though city campaign finance law would substantially cap that advantage.
Each will likely present themselves as the Republican most capable of winning. Gentile claimed the seat in a special election in 2003 by eking out the thinnest of victories over his GOP opponent. His margins swelled with each of his successive electoral successes.
De Blasio lost within the district's boundaries in 2013, and will likely do so again this year. But it is undeniable the area has trended Democratic over the past decade and a half. And then there is the looming candidacy of Assemblyman Peter Abbate.
Abbate, a Democrat elected in 1986 to represent Bensonhurst and Dyker Heights, has yet to formally announce his intentions on the seat but has advertised them openly to local politicos (sources said he has not been shy about mentioning the appeal of the almost $70,000 salary bump he would get serving in the local legislature, and the corresponding benefits to his pension).
Late last year, Abbate told the Observer he would likely opt out of the city's matching funds system so he could bring his reserves of Assembly campaign cash to bear in the race—which now stand at $869,315. He even said he would recycle his old campaign signs, and save money by printing off bumper stickers with the word "Council" to slap over the word "Assembly."
These resources, compounded with his name recognition and cozy ties to unions, make the assemblyman a daunting opponent.
Yet, so far, the only Democrats to declare their candidacies have been Justin Brannan, Gentile's former legislative affairs director, and district leader Nancy Tong.
A Republican victory in the 43rd District would mean at most four GOP members of the 51-seat Council, depending on whether Queens Councilman Eric Ulrich pursues his mayoral dreams, or just another four-year term. But McCabe, Quaglione and Capano each claim they could serve as a valuable check on the liberal policies of a re-elected de Blasio.
What months leading up to this fall will tell is which—if any —of them will get the chance.