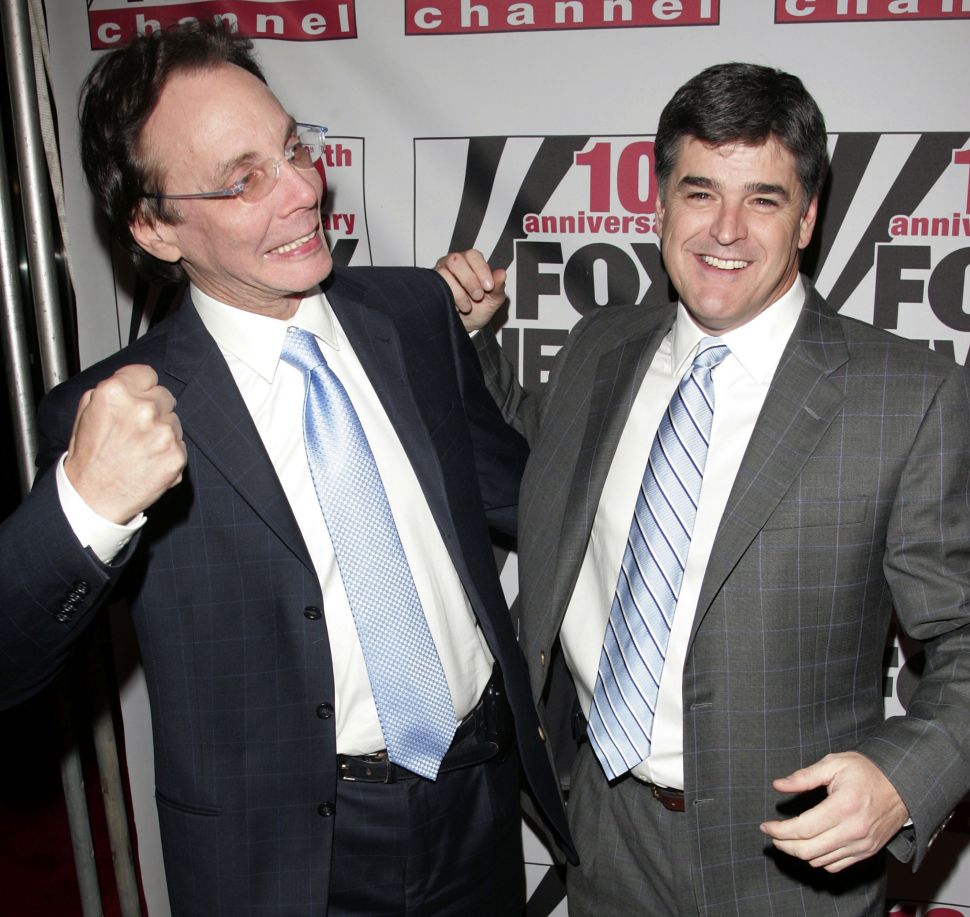 I was shocked to hear of the untimely passing of Alan Colmes, the former host of "Hannity and Colmes" on Fox News Channel. His passing, and what he stood for, represents a loss to all America. In this age of hyper-partisan politics and increasingly inflammatory public discourse, Alan represented the gentlemanly and intelligent alternative: the man with whom you would disagree without him ever being disagreeable. He exuded warmth and kindness to all whom he met and I can honestly not recall a single exchange where he was not respectful and caring.
Alan was a dear friend whose radio show I appeared on endless times and with whom I shared many special moments. Politically we were often at odds but there was never a hint of animus. To the contrary, the dinners we shared with him and his wife Jocelyn were always filled with laughter and good cheer.
Alan was a proud Jew and felt that his political sensibilities reflected a Jewish openness to the world and a desire to perfect it. He asked me constantly about the Jewish attitude toward various subjects while always apologizing for not being more observant. Alan showed an endless curiosity which is what made interacting with him so enjoyable. Yes, he had his political ideology from which he seldom veered. Yet he treated the opinions of others as something that he not only tolerated but which enriched him personally.
My wife and I attended his wedding. I was amazed at the humility, simplicity, and authenticity with which he comported himself at all times. At that moment he was co-hosting one of America's leading political talk shows. But you would never know it from the quiet and unassuming way he carried himself.
I loved that Alan never chose to surround himself with like-minded people or doppelgangers. To the contrary, he enjoyed the challenges that come with debate and intelligent argument. And he never backed down, regardless of the odds he was up against. In that sense he represented something radically different from the comfort we find today in people who share our views on every issue.
He was immensely proud of his wife Jocelyn's academic achievements and the works she published. Theirs was a unique relationship of super-smart people who were nevertheless always fun and down-to-earth.
Whenever I was ready to publish a book, Alan was the first to send me a blurb. Unlike others, he would actually read the book from cover to cover and come back to me with extensive comments and positive words that invariably went right on the back cover of the book. They remain there till this day.
And why did Alan rush to help me promote a book? Because he was that rare soul who wanted to see others succeed and prosper. I never heard him utter a jealous or unkind word about anyone. He was in an industry that is famously cut-throat. But he swam against the current of competitiveness to always exhibit comradery and kindness.
On his radio show I well remember the respect with which he treated all his callers. The majority disagreed with him. He engaged them with his command of the facts yet never bullied or berated them. He let them speak and allowed them to be heard.
I will miss Alan. I will miss his humor, his softness, his hardness, his capacity to disagree and his willingness to capitulate.
America would honor his memory by reconstituting a more civil discourse that acknowledges that, for all our disagreements, we are one nation, united.
Shmuley Boteach, "America's Rabbi," is the international bestselling author of 30 books including his most recent The Israel Warrior. Follow him on Facebook @RabbiShmuley.