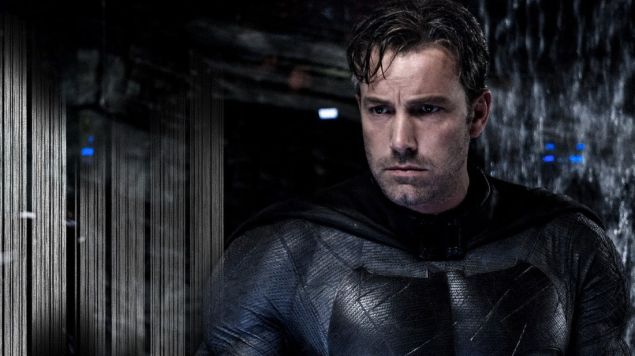 As usual, Gotham City is in turmoil, but this time it's Batman himself bringing the chaos. Collider Movie Talks' John Campea recently reported, based on sources "connected…to what's going on over at Warner Bros," that Ben Affleck would very much so like to no longer portray our big-screen Dark Knight. "Ben Affleck, make no mistake, he does want out," Campea said. "He doesn't want to be Batman anymore."
This, shortly after Affleck announced he would no longer direct The Batman, the first stand-alone film for the character since 2012's Dark Knight Rises in which he is also not made of yellow plastic. Affleck released this statement:
There are certain characters who hold a special place in the hearts of millions, Performing this role demands focus, passion and the very best performance I can give. It has become clear that I cannot do both jobs to the level they require. Together with the studio, I have decided to find a partner in a director who will collaborate with me on this massive film. I am still in this, and we are making it, but we are currently looking for a director. I remain extremely committed to this project, and look forward to bringing this to life for fans around the world.
Nothing is confirmed, of course, but the laundry-list of reasons it could be true stretches from here to Central City. Affleck can't promote a passion project like Live By Night (an eventual flop) without hearing about DC's Extended Universe, a brand that has led only to critical failures, behind-the-scenes shakeups, and far too much attention paid to Jared Leto being a dick. For now, assume Affleck does, in fact, want out: How does Warner Bros., with its increasingly tentative trust with critics and fans alike, let arguably the DCEU's biggest star go without a franchise-killing shakeup? Well, to quote Batman's own archnemesis…
[youtube https://www.youtube.com/watch?v=kpOuINFDWF4]
Or, to be more specific…kill Bruce Wayne. The single most refreshingly creative thing DC and Warner Brothers could do with its struggling Cinematic Universe would be to kill Batman's billionaire alter-ego, freeing Ben Affleck back to Beantown.
Affleck himself is a great, textbook Batman, moving with more brutal grace than Michael Keaton's take and striking ten-times the shadowy terror than Christian Bale ever could. But those moments are fleeting, and in-between nostalgia bursts Batman broods as Bruce Wayne, a character that hasn't been interesting in live-action form since 1989. Unfortunately, Zack Snyder and David Goyer lean in, and not out, to the most boring trappings of Wayne's psyche. He mopes, he stares into mirrors, stares into the darkness, does angry-Crossfit in the wee hours of the morning. Snyder's Bruce Wayne is a microcosm of everything wrong with DC movies, that practically ruined Batman vs. Superman, that somehow leaked into the softball toss turned strikeout Suicide Squad: The self-serious idea that this is NOT Marvel, so we're going to sit in the dark and not have any fun, ever.
This is a problem that even Bat-god Christopher Nolan only got to right as he ended his trilogy completely, that a Lego Batman tie-in seemed to understand better than most tentpole producers. Yes, Bruce Wayne is a deeply-depressed mental-case drowning in the memory of his parents' murder. But you can't stop there. Bruce Wayne, in his best forms, is an interesting character because he is a deeply-depressed mental-case drowning in the memory of his parents' murder but still used that darkness to create something more than himself. Which is exactly why Batman doesn't need to die…only Bruce Wayne.
There is no shortage of comic-book precedent. Depending on your opinion of alt-world stories, Bruce Wayne has turned over the cape and cowl roughly 1,000 times, give or take a "What If?" or two. When Bane broke the Bat, psychotic St. Dumas member Jean-Paul Valley took up the mantle. In the aftermath of Grant Morrison's "Batman: R.I.P." arc, nearly every former Robin–Tim Drake, Damien Wayne and, finally, Dick Grayson–donned the Batsuit. More recently, after Scott Snyder (technically) killed both Bruce Wayne and the Joker, Jim Gordon himself stepped into a mechanized Batsuit that, okay, in fairness, looked a lot like a mechanized rabbit-suit.
But that's the thing; get rid of Bruce Wayne, you can keep the window-dressing–keep the cape, the cowl, the car–but, in turn, you get a completely fresh take underneath. You get Valley's madness, or Grayson's Spider-Man-esque boyishness, or, honestly–Snyder and Co. are the creatives here–you get something else entirely. What Warner Bros. needs, at this point, is something else entirely. Something other than dark caves, grimaces, and flashbacks to a pearl necklace in the gutter. Hell, something other than the Joker, who is, shockingly for some, not the only Batman villain there is. Promise a fresh Joker all you want, the result has so far been a tattooed Heath Ledger party-impression. Retire Bruce Wayne, and the Joker slips into a catatonic coma; replace Bruce Wayne, and the Joker doesn't even see the point anymore, giving Gotham City's lesser-known rogues a chance to shine.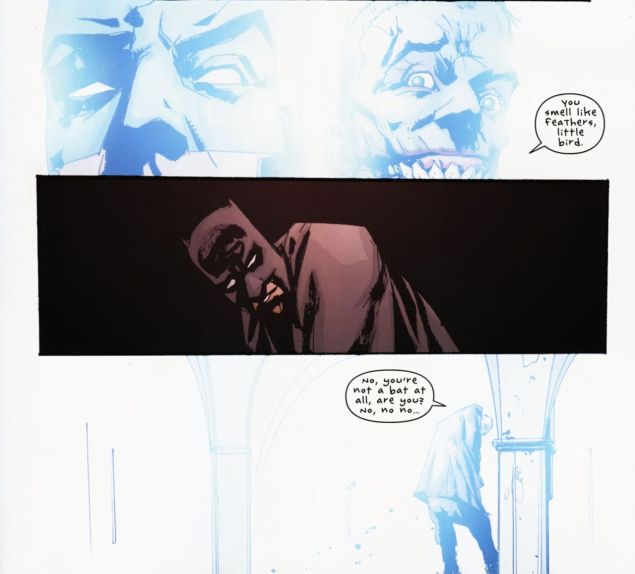 It's strange that a kids movie understands the light-and-dark contrast of a billionaire orphan better than Zack Snyder; it's a shame that a prequel TV series on FOX has more fun with Batman's endless Rogues Gallery than any live-action take has in years; it sucks that Christopher Nolan only played with the Batman-as-symbol idea in his final, and weakest entry (even though Joseph Gordon-Levitt's Blake definitely died the very first time he went out in the Batsuit, but that's an argument for another day).
Of course, killing off Bruce Wayne–be it in Justice League, The Batman or elsewhere– would come immediately on the heels of Superman's "death" at the conclusion of Batman vs. Superman. First of all…come on. But second of all, that's a huge part of the Superman in general–be it Christopher Reeve's pitch-perfect iteration, or Henry Cavill's more block-of-wood variety. When Superman dies and comes back, it has to be Kal-El in the blue-and-reds. That's the point. There's only one of him. He's perfect. He's an alien, a god. He's Superman.
Batman is more of an idea than a single person, and Hollywood has been pounding the same corner of that idea into the ground for decades now. What's missing most of all from DC's recent films is that comic-book storytelling, whether on page or screen, is still comic-book storytelling; a beautiful thing that has rules, but stretches them to their most colorful boundaries. Characters die, characters return, characters change forever (or until the next reboot). I can't even imagine the legal and financial chaos that would result from a multi-million dollar name like Ben Affleck leaving Batman behind only to say "takesie backsies" a couple years later. Luckily, Batman doesn't need to be Bruce Wayne, and Bruce Wayne doesn't need to be Ben Affleck. These characters, over the years, have been twisted every which way to the point where they're practically malleable. They die. They change. It's barely a stretch for someone else to play Batman, for someone else to even play Bruce Wayne. Ben Affleck,
These characters, over the years, have been twisted every which way to the point where they're practically malleable. They die. They change. It's barely a stretch for someone else to play Batman, for someone else to even play Bruce Wayne. Ben Affleck, talented dude that he is, can go collect Oscars, while another actor realizes the words spoken by Martha Wayne to her son, in Neil Gaiman's Whatever Happened to the Caped Crusader:
"Do you know the only reward you get for being Batman? You get to be Batman."