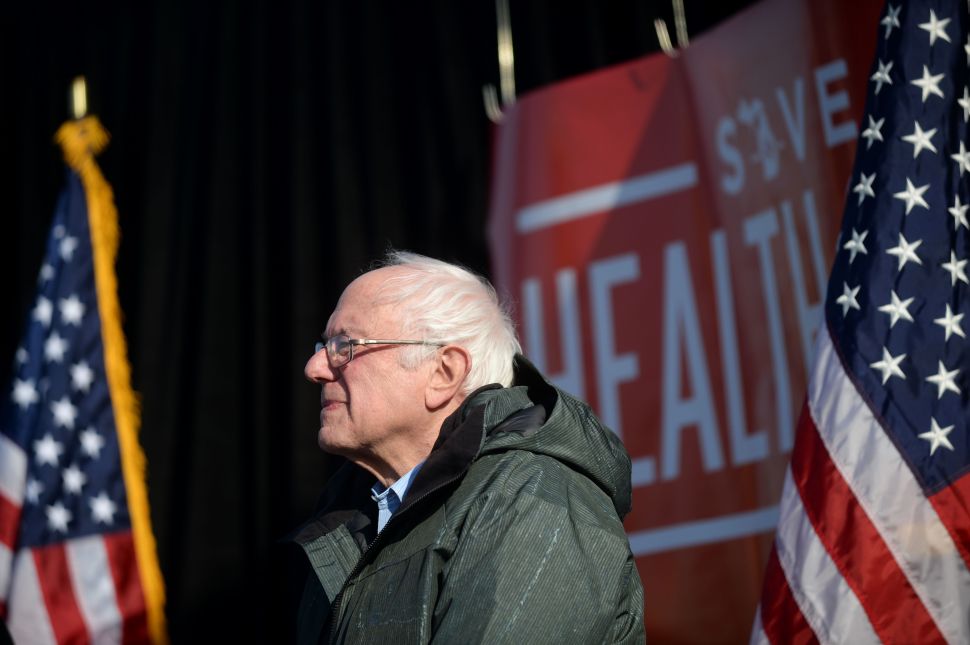 On February 14, an anonymous senator criticized Sen. Bernie Sanders in an interview with The Hill for calling out the 13 Democratic senators who did not support his amendment to export cheaper prescription drugs from Canada and abroad. Additionally, Senate Minority Leader Charles Schumer scheduled a meeting with Sanders and the senators to chastise Sanders. The Hill reported, "Democratic sources say Schumer convened the meeting not only to salve rankled feelings but also to send a message to the Vermont senator: Play nice with others." In other words, don't challenge the Democratic establishment, no matter how corrupt or inept they are. The article and establishment Democrats fail to mention the backlash that Democrats received in response to not supporting that amendment, even before Sanders' statement.
The Democratic establishment is noticeably anxious in the first few weeks of the Trump administration. Democrats who voted in favor of Trump's nominees have received immense backlash, and on January 31, thousands of protesters gathered outside Schumer's apartment to take a stand against the Democratic Party's weak resistance to Trump.
On January 31, Rep. Adam Schiff warned that Trump was radicalizing the Democratic Party. "The radical nature of this government is radicalizing Democrats, and that's going to pose a real challenge to the Democratic Party, which is to draw on the energy and the activism and the passion that is out there, but not let it turn us into what we despised about the Tea Party," Schiff said.
Sanders fired back asserting that the outrage and mobilization on the left in response to Trump and the corrupt Democratic establishment is not comparable to the Tea Party. "It's not a tea party because the Tea Party was essentially funded by the billionaire Koch brothers family," Sanders told NBC News' Chuck Todd on Meet the Press on February 12. "This is a spontaneous and grass-roots uprising of the American people."
Hillary Clinton's Communications Director Jennifer Palmieri told Todd last week, "Don't assume the answer to big crowds is moving policy to the left."
Since Clinton's historic election loss, the Democratic establishment has resisted moving in a more progressive direction. House Minority Leader Nancy Pelosi infamously said in December that the Democratic Party doesn't need a new direction, and former Senate Minority Leader Harry Reid reiterated this claim.
The race for DNC chair has illuminated the Democratic Party's rift between progressives, who want to purge corruption and corporate influence, and the establishment, who insist on keeping things as they are. Though Rep. Keith Ellison is the favorite among Sanders and progressives, both him and his main opponent, former Secretary of Labor Tom Perez, have downplayed the ideological differences within the Democratic Party. The Democratic Party needs to acknowledge why its been losing working, middle class, and low income voters. Rather than just inciting anger against Donald Trump, it needs to extend olive branches to progressives and give voters something to be excited about.