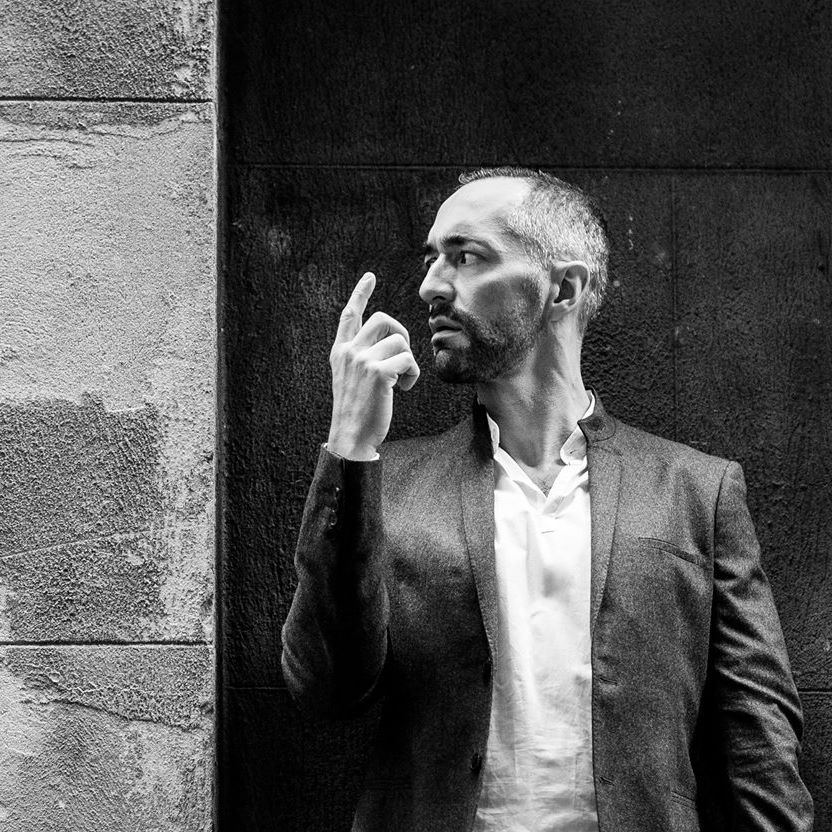 Welcome to the first dispatch from our new monthly jazz column, The Best in Jazz, where we will offer you the best of what's ahead with jazz concerts and performances in and around New York, highlighting one stand-out show in particular in an in-depth interview.
As Trump's radical agenda puts federal funding for the arts at its greatest risk in generations, it's important to maintain a firm stance of support behind this most original American music that still boldly serves as an enduring tool of education and enjoyment for the ages. The values that drive our creativity might be under attack, but jazz is a towering monolith of art; it not only offers glimpses of the past as it paints the future—it will outlast us all. Thanks for reading.
[youtube https://www.youtube.com/watch?v=uICXX501d1E&w=560&h=315]
Theo Bleckmann, The Jazz Standard, February 7
Since arriving to New York from his native Germany shortly after the fall of the Berlin Wall in 1989, singer/composer Theo Bleckmann has thrived as one of the most beautiful and unique voices on the downtown avant-garde jazz circuit.
The term "dreamscape" has been associated with his distinctive brand of chamber music in the past, but what Bleckmann achieves as both a vocalist and sound sculptor transcends such clichéd critic-speak. Possessing a meditative sense of melancholic melody that serves as a quintessential middle ground between Meredith Monk and Sigur Ros, perhaps nothing in his quarter-century recording career defines that duality quite like Bleckmann's highly anticipated ECM debut Elegy.
Working with a meticulously curated quartet of musicians including pianist Shai Maestro, Chris Tordini on double-bass, drummer John Hollenbeck and renowned guitarist from David Bowie's ★ sessions (not to mention longtime Bleckmann collaborator) Ben Monder, these 12 tracks comprise perhaps the closest thing Manfred Eicher has ever come to releasing a pop record on his longtime imprint.
Bleckmann performs these dark, beautiful songs from Elegy on February 7 at the Jazz Standard, and the Observer had the pleasure of speaking with the singer about his new album as he prepares to embark on a short tour of the West Coast this month following the gig in his adopted hometown.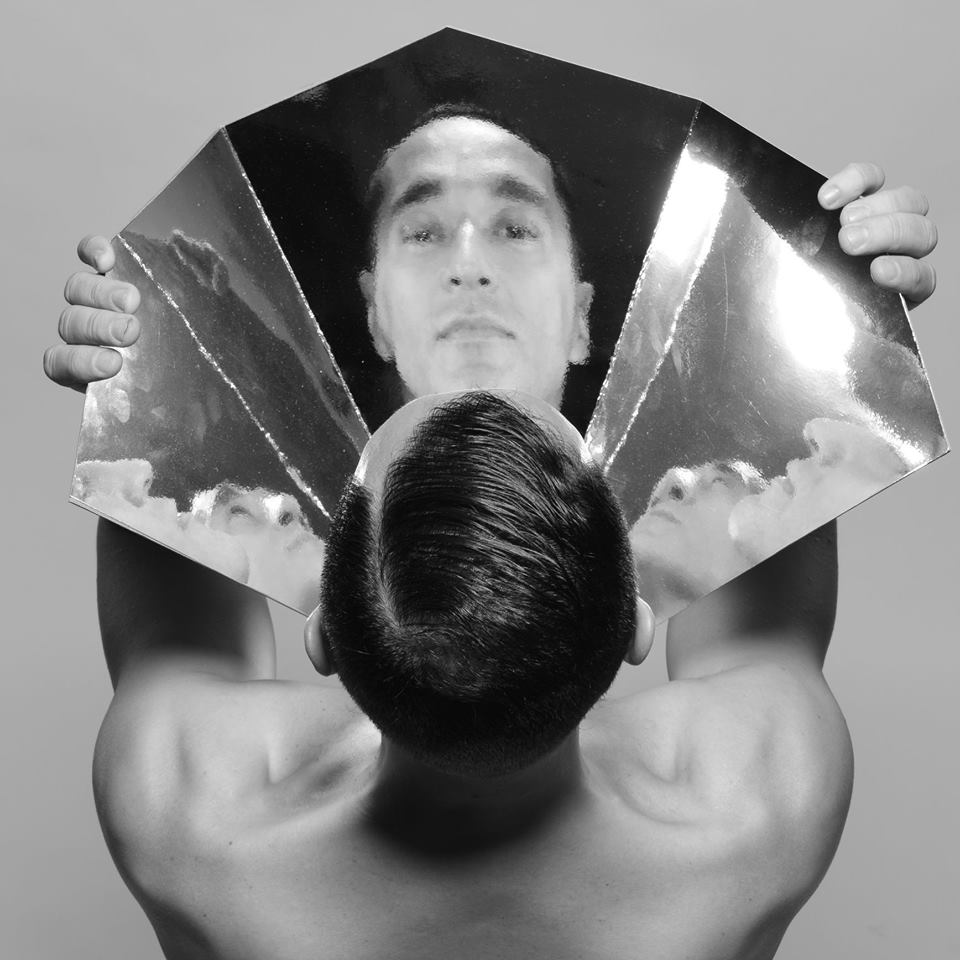 Elegy feels like the first LP of its kind to come out on ECM…
I think if I'm not mistaken I might be the first male jazz singer on ECM, actually. I can't think of any others having a lead album like this, maybe there was a singer on a track or something like that. I might be wrong, but I've been listening to ECM for 30 years and it's something I've never heard before.
Dare I say Elegy even seems to transcend the label's standard formula as well, because it moves so much like a songwriter album as much as it is a composer work.
It's bringing a lot of my likes together on this album, songwriting and weird, strange forms. I've been working a lot with composers over the last 30 years that have written music for me and a lot of it was instrumental, so I got very used to singing without words. There's also a very strong element of Meredith Monk in my work, who've I had the opportunity to work with as well through the years.
And it also speaks to the band I chose to put together for Elegy. I'd chosen people who didn't have to solo for 12 choruses and were just fine with creating an atmosphere and contributing to something very much that a pop band would create.
One of the things I really tire of in jazz music is playing together and then you have to have everybody soloing before coming together again. I wanted to break through that. Sure, we have people in the group playing in the trio or duo formats in a way where we constantly shift. But overall, we're playing together and everybody's contributing to the sound in some way.
Did Ben Monder share any stories with you about working on Bowie's ★?
He really just said he was incredibly sweet to work with; he said it was like working with a peer. There was nothing in between him and David Bowie. There was no otherworldly façade, like, "I'm David Bowie and I'm an icon." He was pleasantly surprised how friendly and direct he was, and how easy it was to work with him.
What inspired you to cover "Comedy Tonight" from Stephen Sondheim's A Funny Thing Happened on the Way to the Forum?
There's a certain melancholy in comedy. Like when something is really, really funny and silly I can feel the sadness within that. It's hard to describe. When I go to a Broadway show that's really fun and frolicky like that, I just get very sad. This piece is also in homage to my mom, who was really silly and always made herself laugh. She would trip over a word, and she'd laugh about it all day long; and it was really sweet. It's just incredible how funny she was all day. But I also noted a sense of sadness in that, too.
You moved to New York in 1989. Did you get to see the Berlin Wall crumble before you left?
I was actually living in Berlin when the Wall came down. It was such an incredible experience to witness, surreal of course. But also it was extremely crowded. Within two hours of the news, you couldn't even park two miles away. So we parked somewhere further away, walked for an hour to the Wall and then walked across to East Germany for the first time. It was incredible.
Now nearly 30 years later, we have an American president talking about building a similar wall between the U.S. and Mexico…
Oh God, I was just watching Kellyanne Conway talk to Matt Lauer. It was so painful! She's a witch. That whole administration, they're all these puppets and it's all these white entitled people. It's crazy. All of the stuff that's happening right now is exactly what happened during the rise of Hitler. You create an enemy, and you instill fear for that enemy.
I mean, it's no secret; we all know it. And then, little by little, you take away people's rights, first without them noticing or people not caring as much like, "Oh that doesn't concern me."
But then the other day there was this thing with the National Parks and the tweeting and how it's now all been censored. You can hear Kellyanne and Sean Spicer blaming the media in how they're reporting everything. It's really crazy.
We're on a very, very dark path right now. Every country has had these moments, with Germany of course being the one with the largest ramifications. But I think if you poke into every country, each one of them has had this horror show in their path at some point.
[youtube https://www.youtube.com/watch?v=U8hjco9bKFU&w=560&h=315]
Nate Smith + KINFOLK and Justin Brown's NYEUSI, NuBlu, February 3
Drummer Nate Smith has established quite a resume over the last 10 years, having kept time for the likes of Joe Jackson, Ravi Coltrane, Lionel Loueke, Nicholas Payton, Chris Potter and Jose James among many others. But in 2017, Smith steps out from behind the kit and into the spotlight with his impressive new project KINFOLK, whose debut LP Postcards From Everywhere comes out this Friday.
Smith celebrates the release of his album that same night at NuBlu alongside fellow drummer Justin Brown's group NYEUSI, who based on their mesmerizing performance for Boiler Room NYC last summer will surely bring some space to the place. A rootsy fusion of jazz, R&B and hip-hop, Postcards weaves a heartfelt parable on the Black American Dream.
[youtube https://www.youtube.com/watch?v=2sSR9PFugs4&w=560&h=315]
Bill Charlap, Mezzrow, February 3-4
Two years removed from his stellar small band collaboration with Tony Bennett in tribute to Broadway songwriting legend Jerome Kern, Montclair, N.J., pianist Bill Charlap makes a rare solo appearance this coming weekend with a pair of shows at Mezzrow. A Greenwich Village listening room endorsed by the Steinway Piano Company and owned by the good folks who run the legendary Smalls Jazz Club right next door, we can only wonder—will Tony show up to croon a tune or two? Anything can happen in New York City…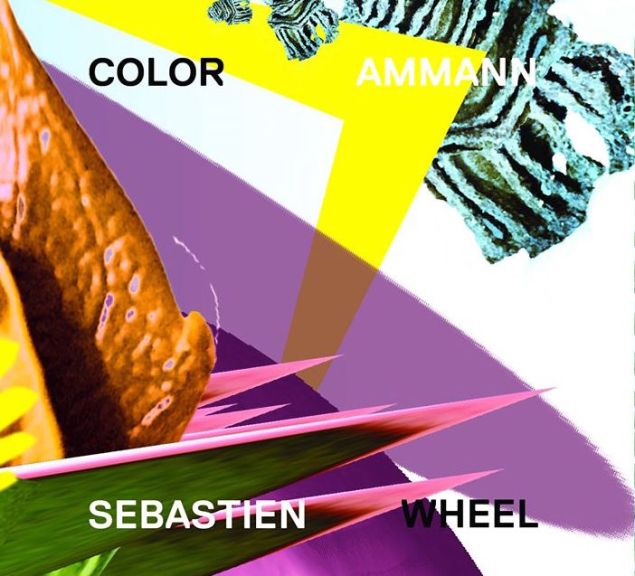 Sebastien Ammann Color Wheel CD Release at Greenwich House, February 4 
Another key jazz LP coming out on February 3, Color Wheel, the debut album from pianist Sebastien Ammann's quartet of the same name, features Michael Attias (saxophone), Noah Garabedian (bass), Noah Ellmann Bell (drums). This seminal lineup, who has been playing as a unit for the last couple of years, will showcase just how far they've grown as a band on February 4 with a CD Release show at the Greenwich House. If you're longing to hear some classic quartet-style jazz played live, this is a great show to catch.
[youtube https://www.youtube.com/watch?v=7pOOboazcyA&w=560&h=315]
Alfredo Rodriguez/Pedrito Martinez Duo at the Jazz Standard, February 9-12
Also coming to the Jazz Standard this month is Cuban piano great Alfredo Rodriguez, who will be playing a week-long residency at the club in the duo format with fellow countryman, percussionist Pedrito Martinez, who has worked with the likes of Wynton Marsalis, Paul Simon, Sting and Bruce Springsteen in the past. This is a one-of-a-kind double header between two of the most visionary musicians in modern Latin jazz that is not to be missed. And who knows, maybe you'll even see Rodriguez's producer Quincy Jones in the audience.
[youtube https://www.youtube.com/watch?v=5BoFJxVI0sU?list=PLi8kf51LPvBcs6XDOSGKETKHTTGvviWsC&w=560&h=315]
Kris Davis at The Stone, February 7-12
The Stone recently announced the end of two-set nights at the club. And one of the first residencies at John Zorn's esteemed establishment under the new rule is pianist Kris Davis' six-night stand to celebrate her excellent 2016 LP Duopoly. Expect an interesting array of guests to appear on stage with Davis, including her exceptional trio rhythm section of drummer Stephan Crump and bassist Eric McPherson, the 2016 Doris Duke artist Jen Shyu, Duopoly album Julian Lage, bassist Michael Formanek, drummer Jonathan Blake and saxophonist Ingrid Laubrock for what will surely be a stellar week at The Stone.
[youtube https://www.youtube.com/watch?v=VImgyhBEH58?list=PLTI93mplwWc_YSTPH2aptHDyOgm1kHUEu&w=560&h=315]
Keith Jarrett at Carnegie Hall, February 15
There isn't really much more I can add to the fact that Keith Jarrett is playing solo at Carnegie Hall. There are jazz gigs in this city happening every month, but then there's the opportunity to see perhaps the greatest living piano player in the genre taking over the grandest stage in Manhattan, just as he's done throughout the course of his storied career.
Only this time you can see him the same year he's celebrating his 50th anniversary as a recording artist; Atlantic released his classic debut Life Between the Exit Signs in May of '67. Sadly, he's the sole survivor of that initial trio, which was rounded out by the late greats Charlie Haden on bass and drummer Paul Motian. But the improvisational spirit that made their sonic conversations so special will no doubt be on display as he returns to Carnegie the night after Valentine's Day.
[youtube https://www.youtube.com/watch?v=nCvgdOC7ezE?list=PLFehK9tkBWg7hDwFVPprKRqL5zd4EDqz0&w=560&h=315]
Ralph Towner at the Jazz Standard, February 15-16
For 45 years, Oregon guitarist Ralph Towner has recorded almost exclusively for ECM as a solo artist. And on February 3, the Chehalis, Wash., native will be releasing one of his finest LPs for the label with My Foolish Heart, a collection of soothing original compositions for solo classical and 12-string acoustic and highlighted by the Bill Evans title track, a tune that according to Towner, inspired him to make music.
It's a perfect album to have in the background while enjoying dinner with your Valentine. And if you are in the city, go on a date to the Jazz Standard, where the guitarist will be performing a pair of rare American solo dates on February 15 and 16. At 77 years young, Towner is a national treasure, and there is no better time to hear the pure romance of his genius on guitar than Cupid's week.
[bandcamp width=100% height=120 album=4104147303 size=large bgcol=ffffff linkcol=0687f5 tracklist=false artwork=small]
Chris Dingman Trio at The Stone, February 21-26
Vibraphonist supreme Chris Dingman takes over The Stone the third week of February, including a performance of the five-part nature suite The Subliminal and the Sublime with a mind-boggling sextet featuring electronic jazz maverick Fabian Almazan on piano and commissioned in part by the Doris Duke Foundation. But if there is one show to catch during this residency, which goes from February 21 through February 26, Wednesday's the hot ticket. Especially if you are a fan of the trio format—that night Dingman teams up Sex Mob's white-hot rhythm section of bassist Tony Scherr and drummer Kenny Wolleson.
[youtube https://www.youtube.com/watch?v=L8jMIXo-oGk?list=PLe7bZ8DNNMyZgR3PnK-d5W-ElJpcJNhwb&w=560&h=315]
Richard Sussman at Roulette, February 28
Thank God for organizations like Chamber Music America, whose intrepid work in funding the arts will be more imperative than ever in the wake of President Trump's threat to defund the National Endowment of the Arts. Composer/instrumentalist Richard Sussman is one of the latest recipients of the CMA's New Jazz Works Grant for his contributions to the advancement of the classical/jazz union with his amazing 2016 LP The Evolution Suite.
As part of the "Composer's Now" presentation at Roulette, Sussman brings together a jazz quintet, a string quartet and electronics for an hour-long five-movement piece that will surely entrance anyone with an appreciation of the continued interpolation of classical and electronic music.