She may not have won Album of the Year, but Beyoncé was the highlight of the Grammy Awards last night—her performance was almost universally praised, and Adele actually broke one of her Grammys in half and gave it to the Queen Bey.
But not everyone was impressed—Piers Morgan got a lot of online hate after tweeting that Beyoncé's performance was "heavier on the narcissism than the music." And of course, Grammy contrarians also found a home on Reddit. One discussion thread in particular, called "Who the fuck does Beyoncé think she is," was being upvoted by the haters this morning.
"Lately, between her pregnancy photos, wardrobe and performance, she's strutting around like the Virgin Mary," original poster TheNewYorkRipper wrote. "While the world sucks on the teet of her narcissism, I can't help but wonder what do people see in her?"
Other posters called her a "slutty Christian" and wrote that "if I hear 'Single Ladies' one more time I'll kill myself."
Most other users, however, recognized that by giving Beyoncé attention through internet hate, TheNewYorkRipper was invalidating his own message. Because of this, the thread was taken over by a whole bunch of fans defending Beyoncé and calling out the original poster on his self-own: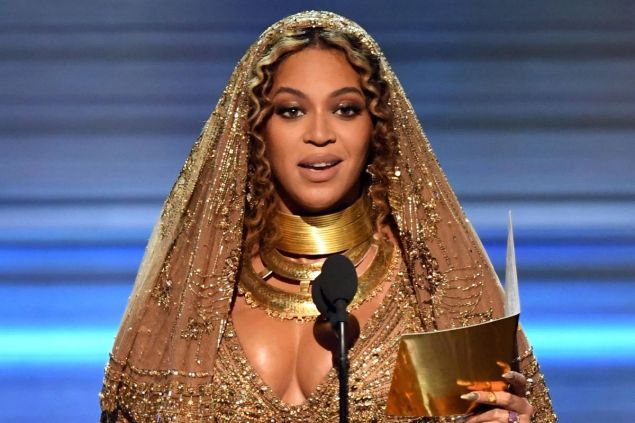 All the positive and negative Beyoncé commentary was silenced, however, when the moderators of r/Music removed the post because it apparently wasn't "directly relevant to music, music technology or the music business itself."
The page's users were confused by this, leading to a chorus of "Fuck you, mods."
"This is a discussion about a musician, in the music business. How is this not directly relevant, exactly?" sprite_n_halo asked.
Maybe this is just Beyoncé's way of shutting down the haters where they live.