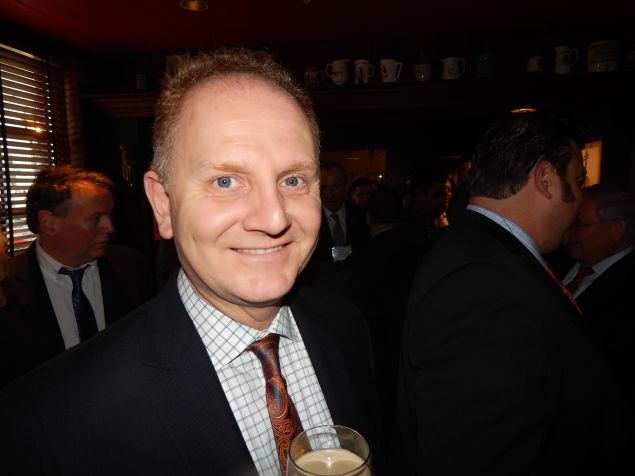 After advancing in its first committee hearing Monday, a bill to restrict access to information available through the federal Open Public Records Act in New Jersey is drawing criticism from environmentalists who say it could pave the way for less transparency in the way the state doles out contracts for development.
The bill, sponsored by Assemblyman Wayne P. DeAngelo in a bid to keep businesses and advertisers from using public records for marketing purposes, advanced in a unanimous vote.
The bill would disallow those who file OPRA requests from seeing personal information including names, addresses, phone numbers and e-mail addresses on government records pertaining to pet or home alarm system permits, licenses, or registrations.
DeAngelo said that he introduced the bill after a company used their own requests to market their invisible fence product to residents who were already registered as owning competing products prior to the vote.
"These types of pet or security systems permits are often required by municipalities for the safety of the community," DeAngelo said. "We cannot allow for these requirements to be twisted and bent to be used to potentially jeopardize the safety of those who people who abide by them."
But environmental groups fear a slippery slope, with Environment New Jersey and others testifying against the bill in committee. The New Jersey Sierra Club cited the case of Liberty State Park, where unfettered access to public records allowed them to stop public development on protected land.
"For example, if the Sierra Club didn't go to court to get the records on the private contract for Liberty State Park, we wouldn't have known about the privatization," said the group's Jeff Tittel. "We went to court to strip the arrogance and abuse of power of the DEP to release their plan to privatize the park.
"Many of our biggest concerns of why the DEP was hiding the development plan were true: shopping center, indoor sports arena, an amphitheater, concessions, new boat house and marina, hotel as well as an amusement park and water park.
"The DEP only ended up releasing their plan to develop Liberty State Park because of the lawsuit we were a part of. Without being able to force DEP under OPRA to release documents in court, we might not have been able to stop it from happening."