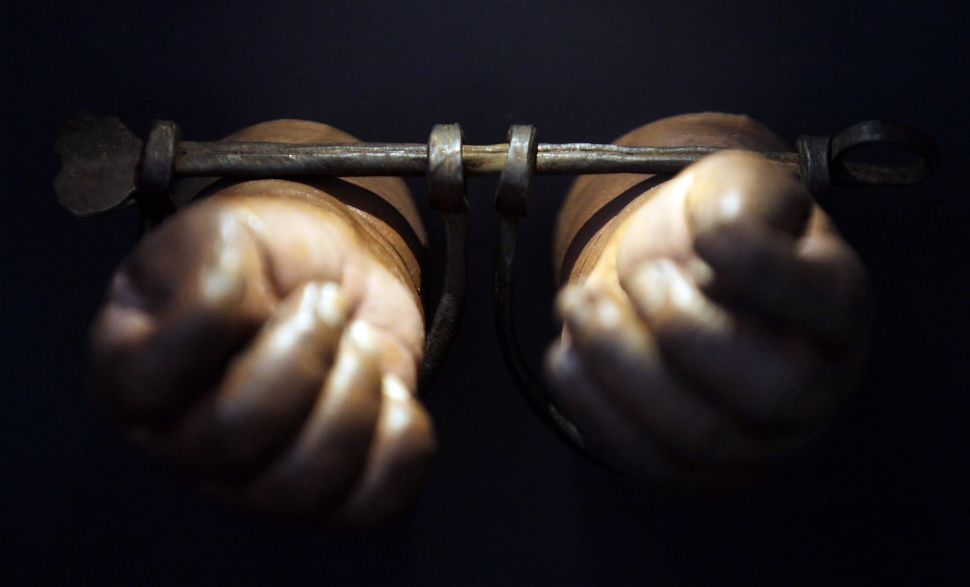 America is in a time of heightened racial anxiety. Instances of police brutality and racial violence continue to dominate news headlines on a regular basis, and the dire need for America to face its history is illuminated by the lack of justice for these cases. As Black History Month, which Dr. Cornel West described is "a celebration of love in the face of catastrophic circumstances," begins, it's important to remember the stories, especially the forgotten and rarely told ones, that have historically contributed to these catastrophic circumstances.
"For history, as nearly no one seems to know, is not merely something to be read. And it does not refer merely, or even principally, to the past. On the contrary, the great force of history comes from the fact that we carry it within us, are unconsciously controlled by it in many ways, and history is literally present in all that we do. It could scarcely be otherwise, since it is to history that we owe our frames of reference, our identities, and our aspirations," wrote James Baldwin in his essay, "Unnameable Objects, Unspeakable Crimes." "And it is with great pain and terror that one begins to realize this. In great pain and terror, one begins to assess the history which has placed one where one is, and formed one's point of view. In great pain and terror, because, thereafter, one enters into battle with that historical creation, oneself, and attempts to recreate oneself according to a principle more humane and more liberating; one begins the attempt to achieve a level of personal maturity and freedom which robs history of its tyrannical power, and also changes history."
To begin to change the course of history, in which racism is embedded within the structural fabric, it is imperative to engage with a collective, yet fragmented and widely ignored, dark past.
One of the most horrific, yet rarely told stories of racial violence in American history is the lynching of Mary Turner in 1918, which was part of a lynching rampage NAACP investigator Walter White called, "the holocaust of lynchings."
Hampton Smith, a 31-year-old white farmer outside of Valdosta, Ga. had a reputation as an abusive, volatile employer, often leaving him to resort to the debt peonage system to find employees. Blacks in the area were arrested for frivolous charges, and Smith was one of many white employers who paid off their fine in exchange for labor. After being issued a $30 fine for rolling dice, 19 year-old Sidney Johnson was one such victim that found himself under the employment of Smith. Refusing to work one day due to an illness, Smith beat Johnson. Though by this time the fine had been paid off and Johnson was owed additional wages, Smith refused to pay him.
On May 13, 1918, Johnson and other disgruntled employees of Smith met to plot his murder. A few days later, Johnson killed Smith with his own shotgun. News of the murder spread throughout the region of Southern Georgia and lead to the formation of one of the deadliest lynch mob rampages ever to occur in the United States.
The mob's first victim was Will Head, one of the employees involved in the plot. After Head confessed the details of the plot to the mob, estimated to be around 300 people at that time, he was hung under a large oak tree a few miles from Valdosta, Ga. His body was riddled with bullets and left for people throughout the region to come see. Throughout the south, lynchings were treated as novelties and attracted local tourism, and this rampage of lynchings was no exception.
Will Thompson was caught by a separate mob and hung at Camp Ground Church shortly after, as was Julius Jones. Both were left hanging for at least a day.
The next day, police apprehended Hayes Turner, who hosted the plotting of Smith's murder at his home. Turner was abducted by 40 masked men and subsequently hung. Eugene Rice, another Smith employee, was hung the same day. Two additional victims, who had no connection to the plot or Smith were lynched by the mobs around the same time.
Upon hearing of the murder of her husband, Hayes Turner, his wife Mary Turner spoke out against the mob. "She apparently stated that her husband knew nothing of the plot to murder Smith, was not a party to the crime, that her husband's hanging was unjust, and if she discovered the identities of the members of the mob she would swear out warrants against them," wrote Dr. Christopher C. Meyers, Professor of History at Valdosta University, in Killing Them By The Wholesale. The lynch mobs then turned their sights on Mary Turner, who was eight months pregnant. "The mob tied her ankles together and hung her to a tree head down and gasoline from automobiles was poured over her. Turner's clothing was burned off her body. A member of the mob produced a sharp knife and her stomach was laid open; her unborn child fell to the ground. Hundreds of bullets were then fired into Turner until she was barely recognizable as a human being. Both Turner and her child were buried about ten feet from the tree, the grave marked by a whiskey bottle with a cigar placed in the neck."
Three more black men were murdered by the lynch mobs until the man who killed Hampton Smith, Sidney Johnson, was found by police. Police killed Johnson in a shoot-out before the mob could get to him. Accounts place the total numbers of victims from the rampage between 13 to 18 victims, with Mary Turner suffering the most gruesome attack.
"It is healing to re-tell and claim ownership over one's own historical narrative and to honor one's ancestors, to love those who were not loved," said Dr. Joanne Braxton, Frances L. and Edwin L. Cummings, professor and director of the Middle Passage Project at the College of William & Mary, in an interview with the Miami Times in regards to remembering and retelling some of the darkest parts of history. She added in her essay entitled, "On Making and Keeping Rituals of Remembrance," "In order to get well again as a people, whether as people of a common heritage or many peoples honoring a particular heritage, we must open the doors of the most private chambers of the soul and dare to engage a fragmented but collective past."