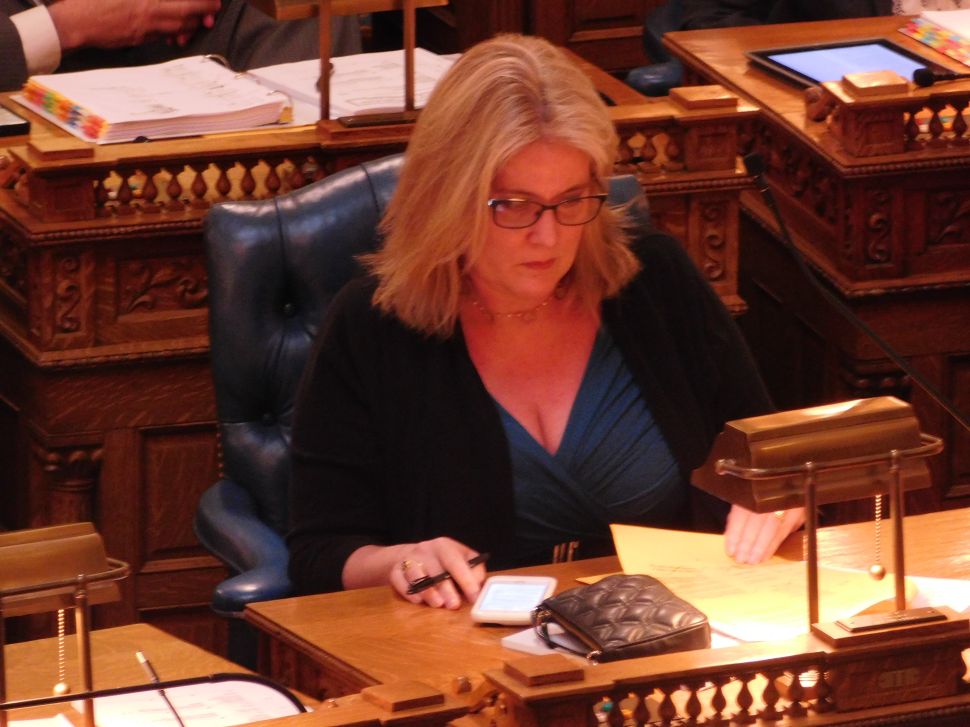 Before Josh Gottheimer (D-CD5) was even sworn in as the surprise victor in a bloody and expensive battle against incumbent Scott Garrett, Bergen County Republicans were already buzzing about who would take on the Freshman in his first defense in 2018.
As PolitickerNJ reported, the NRCC already announced Gottheimer as a "top offensive target." And PolitickerNJ was the first to name Lou Dobbs as a potential strong challenger for the seat.
One of the other names that's been floated is that of Assemblywoman Holly Schepisi (R-River Vale), who will this year be seeking her fourth term in the Assembly. Indeed, in November, Schepisi was sounding very much like a potential candidate.
"I think that is a Republican seat," Schepisi told this site. "I think there were a confluence of events that occurred in this cycle that flipped it. I think it is an anomaly. That has been a Republican seat for a very very long period of time. I do think that whomever decides to run in 2018 has a very good chance of reclaiming that seat."
Not so fast.
According to several people who saw Schepisi in Washington last night on the Chamber Trip, she has now decided against a run. One political insider told PolitickerNJ, she was "At the Dubliner telling anyone who'd listen she's not going to run for congress against Gottheimer."
Off-year elections generally favor the GOP, since younger voters mostly vote for President and older voters vote all the time. On the other hand, the first off-year election after a presidential election usually carries bad news for the incumbent president's party—1982, 1994 and 2010 were very rough years for Presidents Reagan, Clinton and Obama, though George W. Bush got a break thought to be related to Sept. 11. On the third hand, if the Democrats take back the governorship this year, the state's tendency to swing back might help the Republicans.
Reached this afternoon by PolitickerNJ—she was on the Acela on the way home—Assemblywoman Schepisi all but confirmed this site's reporting. "In all likelihood, I will not be running. I'm still discussing it with my family but I have a 5-year-old son and a 13-year-old daughter. I've agreed to take some meetings but I don't think it'll change my mind."
With a Republican favorable rating of R+4 and what's sure to be an extensive search for a suitable candidate, keep eyes trained on the far northern part of the state.