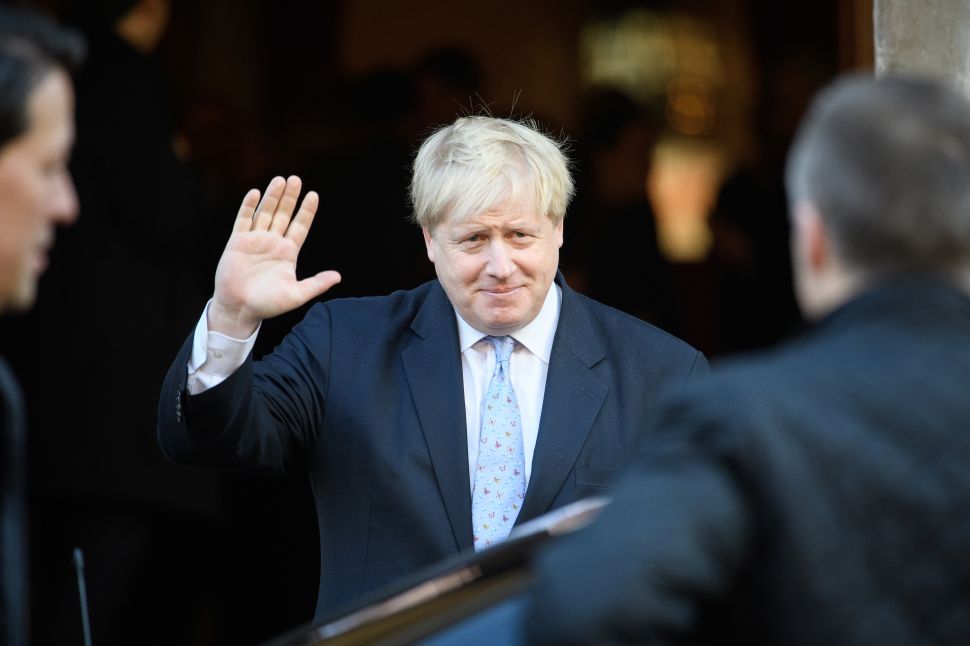 The New York-born British Foreign Secretary, Boris Johnson, has renounced his American citizenship, according to the U.S. Treasury. Johnson had previously described his citizenship as an "accident of birth," and has spent years arguing with the U.S. government over the demands for federal taxes.
Washington DC is unusual in that it requires citizens who live outside the U.S. to pay taxes on their income. Citizens are required to submit a tax return showing how much they paid to the country they live in and if this is less than the U.S. tax they are required to give the IRS the difference.
Prof. Mallory Factor, an American ex-pat living in Oxford, told the Observer that these tax demands "are not particularly onerous, under normal circumstances" but that "there are some exceptions." One of those exceptions appears to be the capital gains tax on the sale of Boris Johnson's London home in 2014.
The IRS whacked the politician with a $50,000 tax bill, despite him having never having asked to be an American citizen. His connection with the USA is only that his parents worked in New York at the time of his birth, and he lived there up until the age of five.
Since leaving he has built a reputation as a quintessential Englishman, complete with crazy blonde hair and a plummy accent. He was educated at Eton and Oxford, two of the most iconic bastions of upperclass British life. However, the rules still dictate that as a citizen he was obliged to pay the bill.
Johnson has now paid the IRS but that did not stop him bitterly complaining about it on a visit to New York as Mayor of London.
At the time he told National Public Radio: "You may not believe this but if you're an American citizen, America exercises this incredible doctrine of global taxation, so that even though tax rates in the UK are far higher and I'm Mayor of London, I pay all my tax in the UK and so I pay a much higher proportion of my income in tax than I would if I lived in America.
"The United States comes after me, would you believe it… for capital gains tax on the sale of your first residence—which is not taxable in Britain, but they're trying to hit me with some bill, can you believe it?"
Pressed to say if he would pay the tax he said: "Why should I? I haven't lived in the United States for, you know, well, since I was five years old".
Every year the Treasury publishes a full list of people who renounced citizenship. In 2016 a total of 5,411 gave up the right to an American passport, a record high.
Avoiding U.S. taxes while living outside the country is the overwhelming reason given for taking this step.
Andre Walker is a Lobby Correspondent covering the work of the British Parliament and Prime Minister. Before studying journalism at the University of London he worked as a political staffer for 15 years. You can follow him on Twitter @andrejpwalker