Very zen.
Douglas Elliman
Infinity!
Douglas Elliman
The buyers chose to purchase all the furniture, too.
Douglas Elliman
The waterfront home is on the bay.
Douglas Elliman
The buyer will be using the place as a vacation home.
Douglas Elliman
Neutrals.
Douglas Elliman
The home is comprised of five bedrooms.
Douglas Elliman
The designer bought the home in 2005.
Douglas Elliman
Klein sold the home for $13.15 million.
Douglas Elliman
An additional bedroom.
Douglas Elliman
Designer Axel Vervoordt chose furnishings and antiques.
Douglas Elliman
The buyer's broker described the home as "like a movie set."
Douglas Elliman
Archways.
Douglas Elliman
It's all very soothing.
Douglas Elliman
There's a dock, as well.
Douglas Elliman
Nearly two years after Calvin Klein first put his waterfront Miami manse on the market, he's found a buyer.
The designer originally listed the 5,800-square-foot home in June 2015 for $16 million, and proceeded to try again in October 2016, with a slightly lowered price of $15 million.
Klein purchased the five-bedroom, 5.5-bath home, which is on a 16,709-square-foot lot, in December 2005 for an undisclosed amount; he subsequently enlisted celeb interior designer Axel Vervoordt to furnish and decorate the space. As expected, Vervoordt worked his signature magic; the home is ripe with clean lines, a neutral white color palette and a minimalistic look.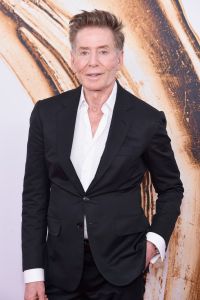 The home was built in 1929, and is currently configured with an open floor plan that displays "European craftsmanship" and is the "essence of Zen," per the most recent $12.85 million listing held by Douglas Elliman vice president Pablo Alfaro. Infinity pools overlooking the bay are quite soothing.
There are also landscaped outdoor living areas and a dock, 113 feet of open bay coverage as well as a two-car garage.
Brown Harris Stevens broker Toni Schrager represented the buyer, who doled out $13.15 million for the property. The new owner must have been impressed with Vervoordt's work on the place, as Schrager told The Real Deal that the buyers chose to buy all of the furnishings in the home. She declined to provide the additional sum paid for the abode's furniture.
The buyer is from the United States, and plans to use the home "as a vacation retreat." Even though we don't know the identity of the new resident just yet, Klein did tell Page Six in 2015 he "wouldn't sell it to just anyone. It would break my heart. I hate to use the word 'unique,' but I have never seen another house like it. . .I want to sell it to someone who appreciates the aesthetic."
Perhaps that someone special is Raf Simons, who is currently the chief creative officer at Klein's namesake brand. Considering his recent NYFW debut at the brand, Simons seems to be appreciating the Calvin Klein brand rather respectfully.