Casting director James Scully once stood on a stage and proclaimed: "[The fashion industry is] so much more sadistic and so much more mean than you can believe."
As a longtime member of the fashion industry, someone who often works behind the glossy, picture perfect scenes with models, executives and designers, he has vowed to be vocal about the terrible and often abusive behavior he sees. On the first day of Paris Fashion Week, he seems to be sticking with that promise. He took to Instagram yesterday to share the callous treatment models have been receiving.
"Yesterday at the Balenciaga casting [Maida Gregori Boina] & [Rami Fernandes] (serial abusers) held a casting in which they made over 150 girls wait in a stairwell told them they would have to stay over 3 hours to be seen and not to leave," he wrote. But that's not all. Apparently, during their lunch break, the two casting agents flipped off the lights and left the aspiring models to wait around in the dark, with only their cellphones as a source of light.
As a result, Scully reports that most of those girls have requested their options to be canceled for Balenciaga, in addition to Hermés and Elie Saab, the other brands that Gregori Boina and Fernandes have cast. We've reached out to Balenciaga to see if the brand has any comment on these reported conditions.
But oh, the cruelty doesn't stop there! "I have heard from several agents, some of whom are black that they have received mandate from Lanvin that they do not want to be presented with women of color," Scully detailed. This is disheartening and chilling, as the diversification of fashion week has been a growing initiative over the past few years. It also follows The Fashion Spot's report that runways at New York Fashion Week were slightly more diverse than last season, composed of 31.5 percent models of color versus 30.3 percent reported for Spring 2017.

According to Scully, there's also a major fashion house trying to sneak 15 year olds into Paris to walk in their shows, though he doesn't name the offender. This is illegal activity, as the minimum age for working in France is 16; anyone younger is subject to extremely strict working hours and requires a special license.
For a young model, walking in Paris Fashion Week can be a huge break. Being cast in a top show, in the fashion capital of the world, puts the catwalkers directly in the view of the editors, stylists and photographers who have the power to further their careers. Unfortunately, it seems these young, hopeful women are being taken advantage of and are not being treated properly.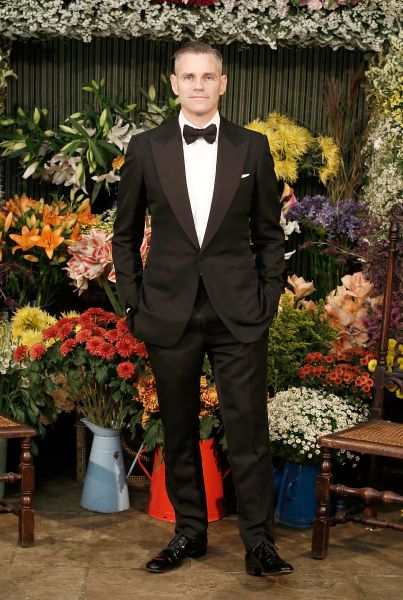 Luckily for them, Scully is willing to speak out on their behalf and share their stories anonymously. This will hold the brands accountable for their actions, while protecting the young models from being blacklisted for complaining. You might want to follow him on Instagram now, so as to not miss any further accusations, as he plans on sharing many more stories. A quick scroll through his comments shows many other models sharing horror stories of their own.
Scully has long been a proponent for the fair treatment of models; he's a major voice in the CFDA Health Initiative and was a proponent of the 2014 child model law that was passed in New York, with help from the Model Alliance. He is also very vocal about the lack of diversity on runways around the globe. However, he has the work experience to back his statements up. His first big casting was for Gucci, back under Tom Ford's tutelage and he now has long-standing contracts with designers such as Jason Wu, Stella McCartney and Carolina Herrera.
"Please keep sharing your stories with me and I will continue to to share them for you," Scully encouraged. "It seems to be the only way we can force change and give the power back to you models and agents where it rightfully belongs."